There are now well over 100 companies in the UK that provide merchant services, accounts and/or card payment processing services to businesses both big and small.
We look at each of these in some detail below to help you make an informed decision.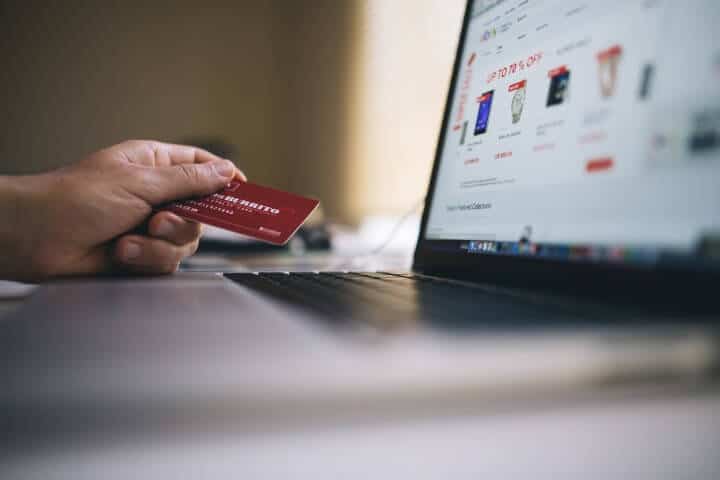 If you want to narrow down your choices, we can also help you to compare merchant accounts, PDQ machines and payment gateways.
We've split the list below into a few different categories to help make finding what you need easier. You can jump to the relevant section by clicking on the links below:
Top 10 Providers & Suppliers
The companies listed below are 10 of the most popular (based on search volume) options when it comes to accepting card payments.
However, be aware that not all of these companies offer full merchant accounts and/or a full range of payment processing services.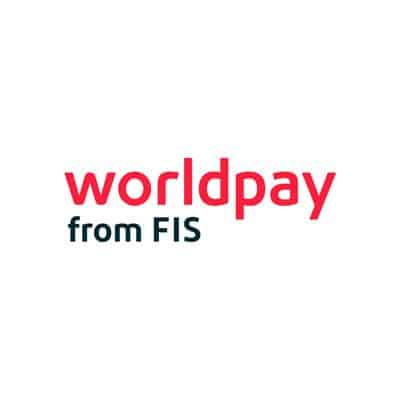 Worldpay a global leader in payments processing technology and is the UK's leading dedicated merchant service provider. Here are some of the benefits they can offer your business:
Handles approximately 42% of UK card payments.
Variable and flexible pricing and settlement plans and no joining fees.
Offers full merchant account solutions.
Provides face to face, POS, mobile, phone, online and integrated payment solutions.
Full transaction and settlement analytics, real-time insights and track your invoices through an online portal
24/7/365 Customer Support
Loyalty, rewards and referral programmes
Trusted partner to millions of merchants globally in various sectors such as Retail, Hospitality, Insurance, Financial Services, Technology, Energy & Utilities, Healthcare, Manufacturing and so much more.
Read: Worldpay Reviews
Visit: Worldpay Wesbsite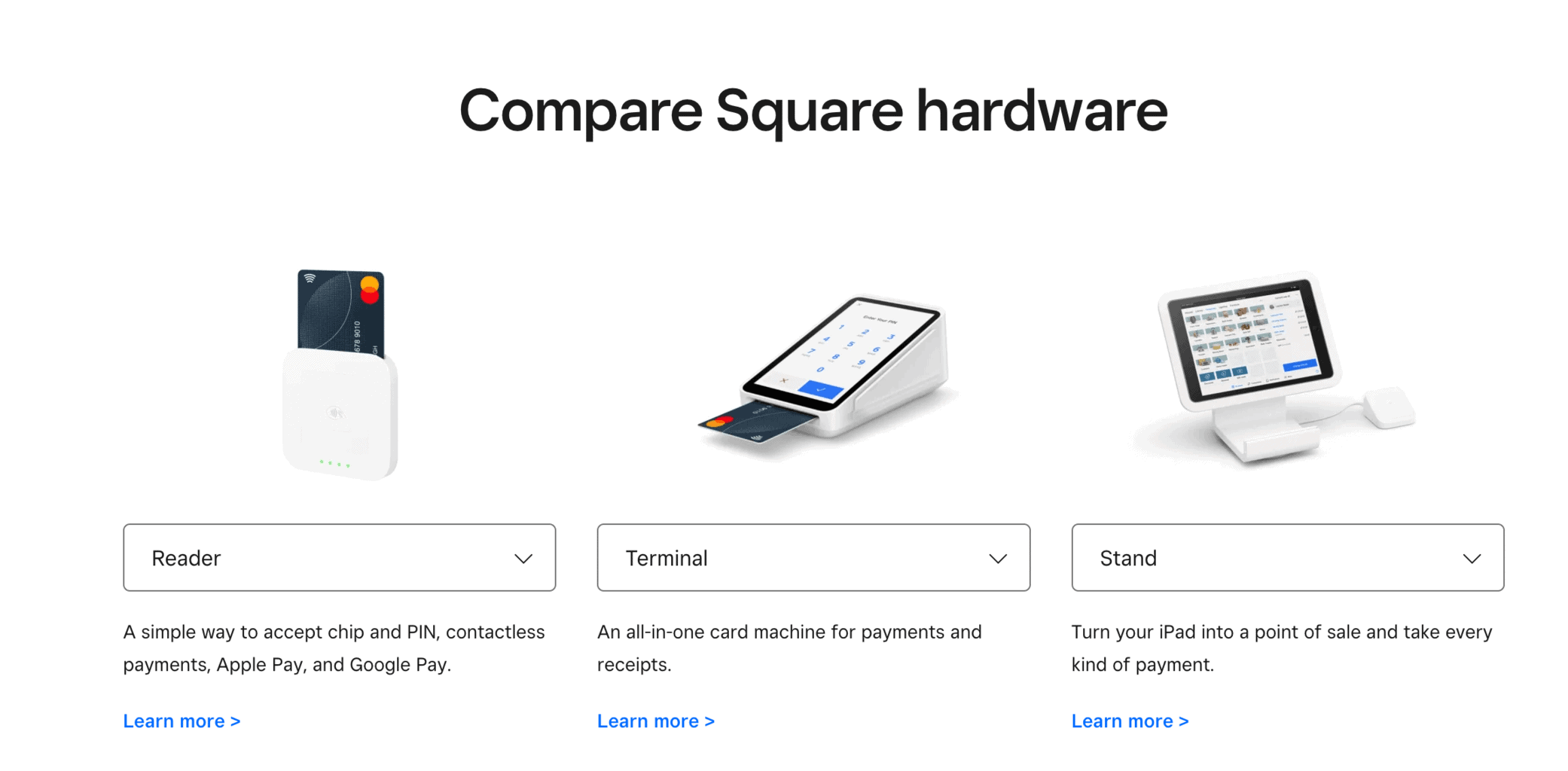 The Square Reader is the world's most popular mobile card reader. Here a just a few beneifts:
Flat fee of just 1.75% for chip & pin and contactless payments.
Can also accept cards online and by phone using their POS software.
Free POS app that works with Apple and Android phones and tablets.
Free invoicing software that lets your suppliers pay by card
No hidden or monthly fees.
Learn more: Square Card Reader Reviews
Visit: Visit the Square website

Although its primarily an ecommerce platform, Shopify now allows you to sell both on and offline. Here are a few key things to know about them:
Credit card fees as low as 1.6%.
Sell online via completely bespoke online store.
Sell offline via Shopify POS.
App Store to add extend your eCommerce shop.
Buy button, Facebook Shop & Messenger payments options as well.
Special Offer: Click here to try Shopify for £1/month for 3 months
Read: Shopify Reviews
Visit: Shopify UK Website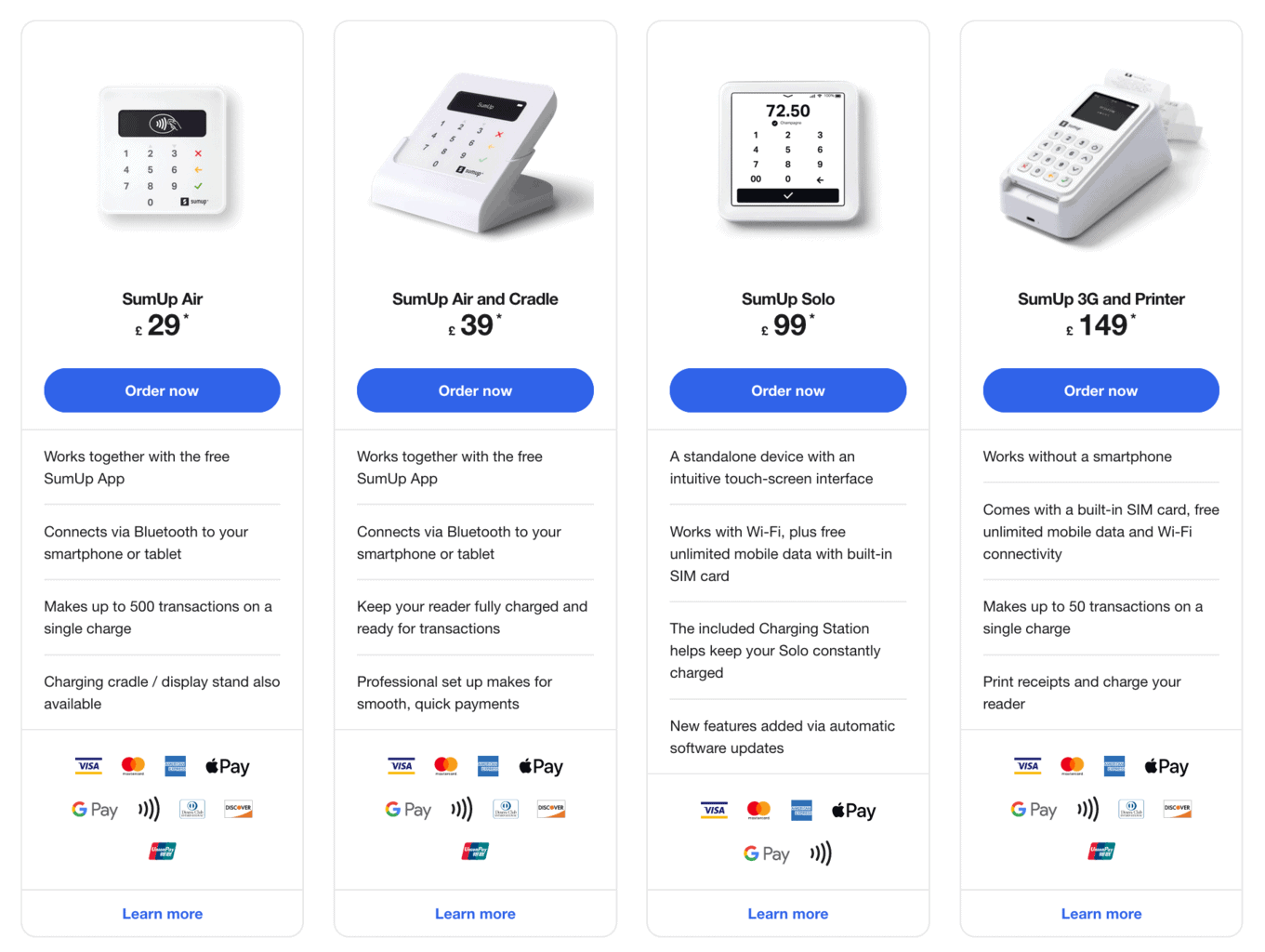 SumUp is another incredibly popular card reader company in the UK. Here are a few of the features and benefits of their machines.
No fixed costs, no monthly fees.
Card readers from £39 + VAT
Flat fee of 1.69%
Gets paid into your bank account within 2-3 days
Has a model with a Built-In Receipt Printer
Read: SumUp reviews
Visit: SumUp website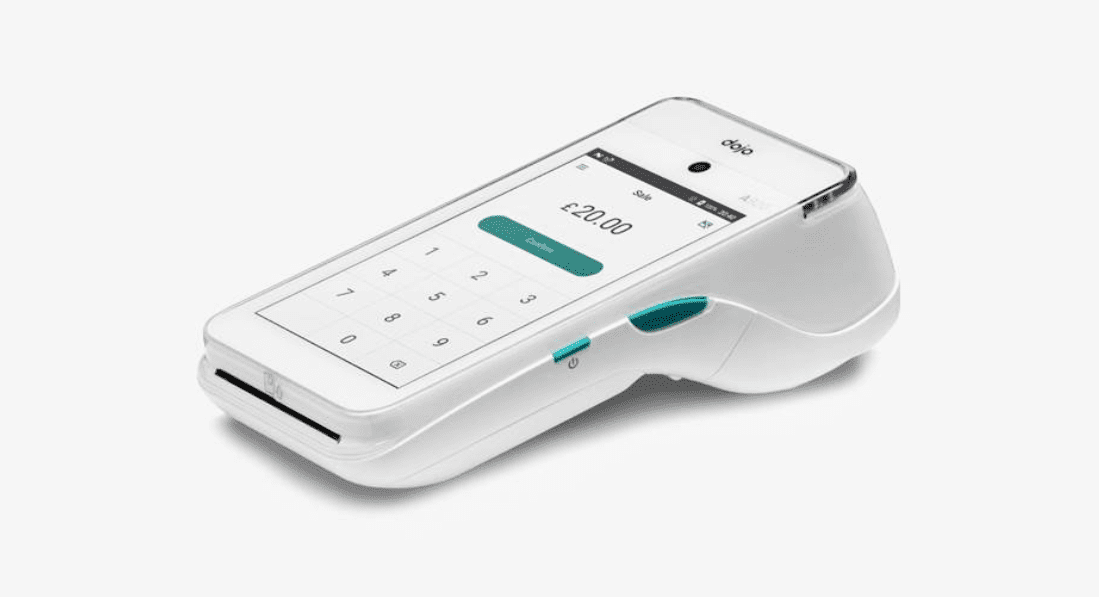 Dojo is the fastest growing card machine company in the UK. Here are few things that make them so popular:
Card reader costs £20 per month
Bespoke rates for businesses processing more than $150k per year
May pay cancelation fees to switch to them
Built-in thermal printer
5-inch HD touchscreen
Read: Dojo Reviews
Visit: Dojo Website

GoCardless is the current UK leader in processing Direct Debit payments for businesses. Here are just a few of the benefits they offer and fees they charge:
GoCardless collects direct bank payments. Meaning no card fees.
No monthly fee
UK and eurozone: 1% + £/€ 0.20 per transaction (£/€ 4 max)
Collect recurring and variable payments with Bank Debit
Payment page with your logo
Read: GoCardless Reviews
Visit: Gocardless website
7. Paypal UK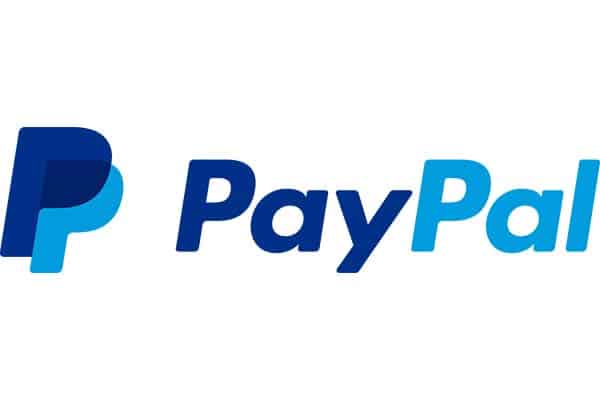 By far the best known online payment processing company, Paypal remains a popular and easy to set-up choice for UK businesses just starting out online. Here a just a few of their features for businesses looking to accept card payments online:
Fees as low as 1.9% + 20p per transaction.
Faster checkout no need for customers to enter their debit or credit card details every-time.
Accept international payments in 25 currencies.
Also now offers their own mobile credit card machine under the Zettle brand.
Paypal Reviews
Paypal UK website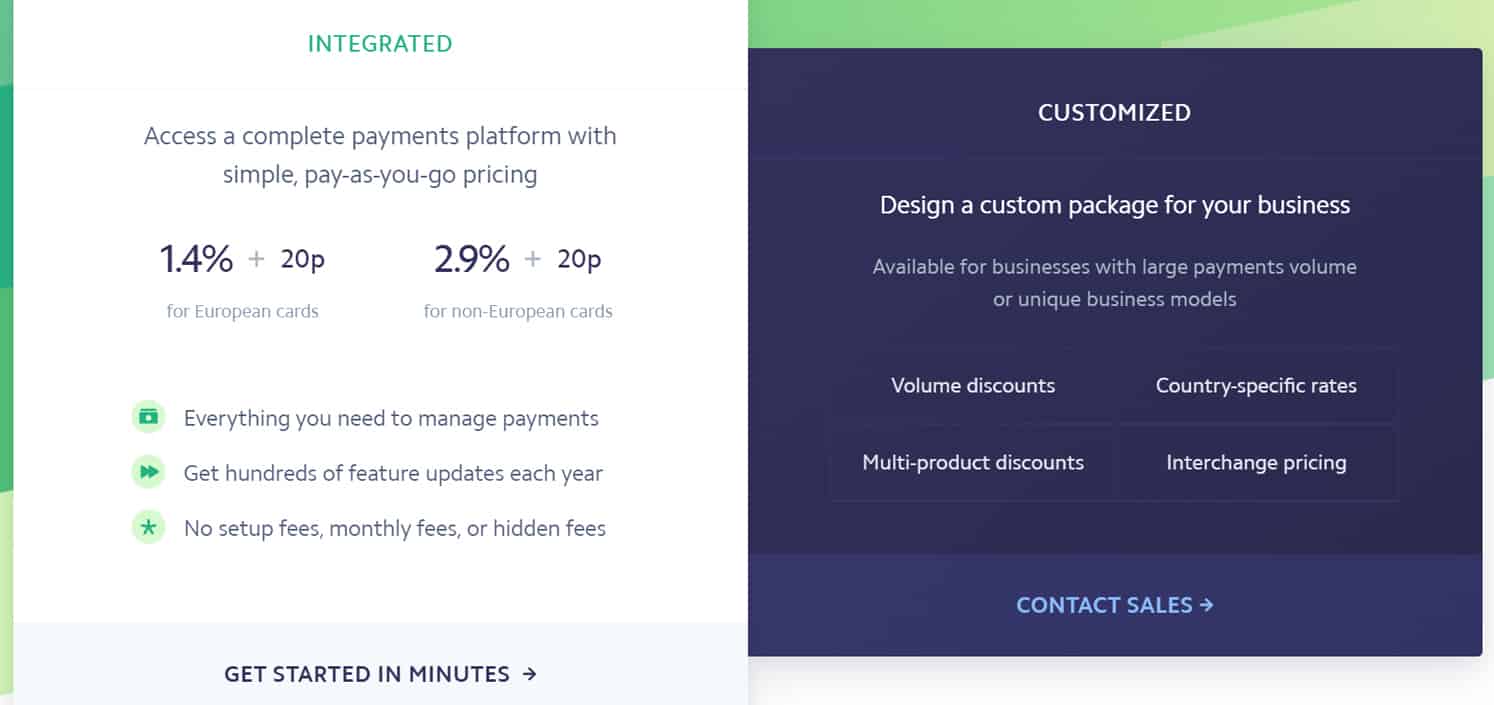 Stripe is a popular online payment solution offering a complete commerce toolkit, built for developers. They offer advanced functionality for a range of internet businesses including eCommerce, mobile commerce, SaaS and subscription payments. Here are a few of their features and benefits:
Fees of 1.4% + 20p for European credit and debit cards.
Fees of 2.9% + 20p for non-European credit and debit cards.
Accept 135+ currencies.
Save card details so customers can pay again with a single click.
Easily to maintain PCI-DSS compliance for your payments.
Read: Stripe UK Reviews
Visit: Stripe Website

Klarna offers a range of unique payment options for online businesses through via their Checkout and Payment options. These services include:
Pay after delivery for online orders.
Buy Now, Pay Later options for customers.
Offer all other major popular payment methods.
Works with a range of partner solutions including EKM and WooCommerce.
Processes 2 million daily transactions
Read: Klarna UK Reviews
Visit: Klarna website
10. takepayments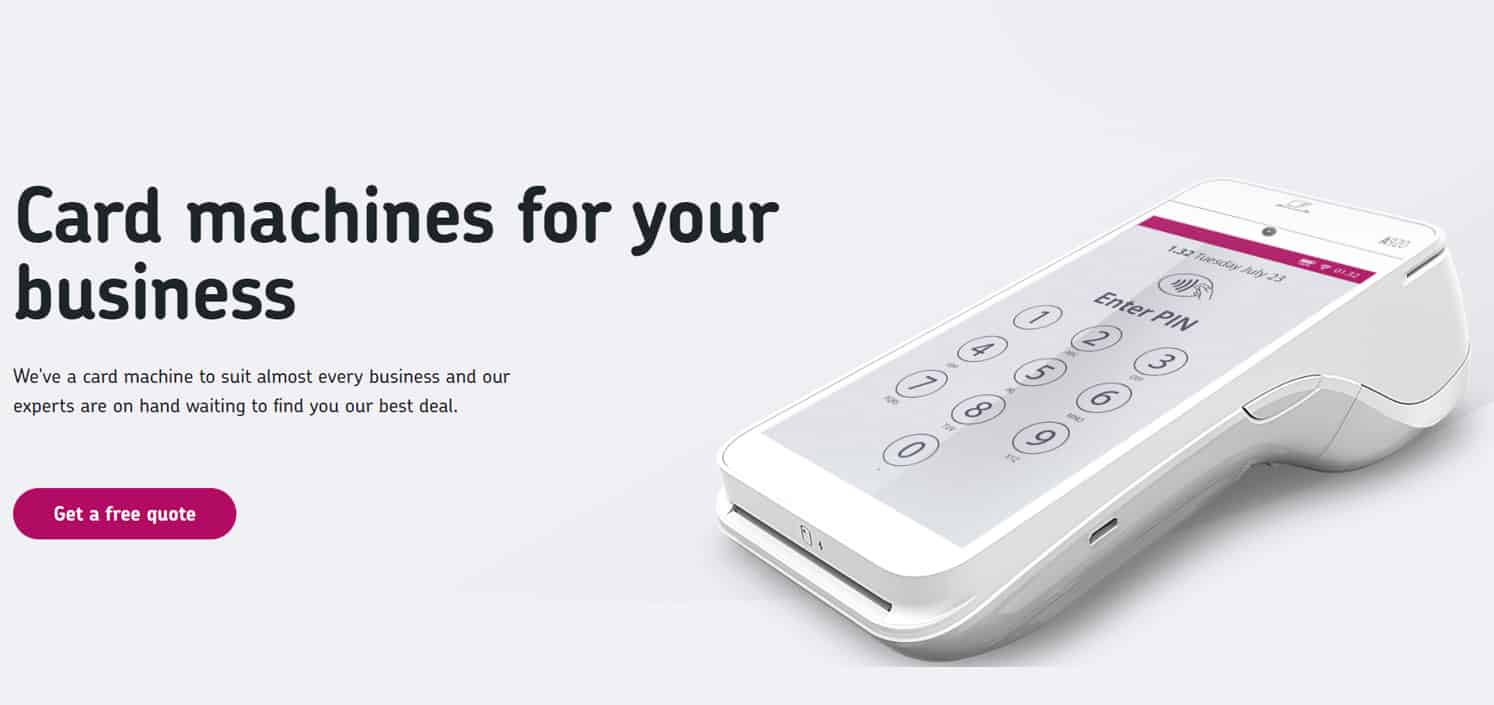 takepayments has more than 60,000 customers throughout the UK and is a specialist in card terminals, online payments and EPOS systems. Here are a few reasons people choose them:
Get your money the next working day
4.8 out of 5 on Trustpilot
Dedicated account manager
Contracts as short as 30 days
Can help accept all types of payments
Read: takepayments Reviews
Visit: takepayments website
Full-Service Merchant Accounts & Credit Card Processing Providers
While Worldpay, Sage Pay, Streamline and First Data are the most popular merchant account providers in the UK, the companies listed below also offer the full range of credit card processing services you'd expect from a merchant account.
This allows you the greatest amount of flexibility if you want to take card payments whether they are handled online, in-person and/or over the phone.
NetPay offers some of the most competitive rates in the UK for merchant services.
Award-winning face to face, online and over the phone payment services.
Unique payments capability, designed and built by NetPay
Quick setup time, 86% of applications approved within 1 working day.
Payment sense claims to be Europe's leading merchant service provider. They currently:
Provide merchant services for over 60,000 small and medium businesses around the UK.
Offer capped card rates as long as you're a customer.
Offer next-day card terminal replacement.
Payzone has been providing payment solutions for over 25 years in the UK. Currently they:
Handle in excess of £1.2 Billion transactions every year in the UK.
Offer short 12 month contracts.
Have No Setup or exit fees
Elavon has been a leader in processing payments for over twenty years, leveraging the world's best technologies for our customers, from large worldwide enterprises to locally-owned small businesses. Some unique services they offer include:
Fanfare Customer Loyalty, Offers, and Gift Card Programme.
Tailored solutions for specific industries. They are the #1 payment processor for airlines.
Every Elavon owned card terminal is enabled to accept Apple Pay.
14. Global Payments
Global Payments specialises in card payment processing for customers ranging in size from owner-managed businesses to multinationals in every sector. A few key things to know about them:
HSBC's preferred supplier for card processing in the UK.
Specific solutions for Education, Hospitality, Online, Retail and Transport.
Accept payments online, in-person and by mobile MPOS.
15. Retail Merchant Services
Retail Merchant Services was founded in 2007 and take a no-nonsense approach to card payment processing, delivering the best possible packages with no hidden fees. A few key facts about their services:
Provide solutions to over 45,000 small businesses across the UK and Ireland.
A Trustpilot rating of 9.7 out of 10
Membership Benefits for small businesses, including: Free Legal Advice, Discounted Utilities and Merchant Cash Advance.
Retail Merchant Services Website
A Worldpay company they offer the following services:
A range of countertop, portable and mobile card machines.
Flexible pricing plans: Pay as you go, fixed monthly and standard.
Advice on choosing the right online shopping cart software.
17. Handepay
Handepay claims they are the 'go-to' provider for low cost merchant services. They offer:
NO minimum monthly service charge (MMSC), authorisation fees, premiums for 'card not present' transactions or joining fees.
Handepay Pledge where they will give you £1,000 if they can't save your business money.
A 9.7 out of 10 rating on Trustpilot
18. Lloyds Bank Cardnet
Part of Lloyds Bank and and have been providing businesses with card payment services since 1997. Aim to make accepting card payments simple with card machines, international transactions services and help for setting up online payments. Some benefits they offer:
1.04 billion transactions a year with £61.3 billion card sales every month.
94% overall customer satisfaction.
Lloyds Bank Business Account holders get a fixed Rate of 1.25% for all MasterCard & Visa Credit & Debit Cards.
Barclaycard is Barclays Bank's payment processing division. They offer the following services:
Desktop, portable, mobile and Anywhere card machines.
A range of payment pages that make accepting cards and new digital payments really straightforward.
A virtual terminal for taking payments when a customer isn't present which works on a laptop, tablet or smartphone.
Barclaycard Payment Processing Reviews
Based in Nottinghamshire they have helped over 5,000 UK merchants save hundreds of pounds a month on their merchant account fees. They represent AIB Merchant Services and offer the following:
No hidden charges with simple, clear and very competitive pricing.
Seasonal Card Machine packages for businesses that only operate during the summer.
Solutions for face to face, phone and online payments.
21. EVO Payments
EVO Payments is an interantional payment company founded in 1989. They currently handle $80 billion worth of transaction worldwide each year. For UK customers they offer:
Solutions to easily accept payments in store, in app, online or over the phone.
A single integration for software developers.
Price plans and all-inclusive bundles.
Allied Irish Bank (AIB) are one of Ireland's largest providers of payment solutions, with extensive operations in Ireland and Britain. Here a few of the services and benefits they offer:
Handled over 30 billion euros worth of payments in 2014.
Offer Clover POS for in-store payments.
Offer Authipay to accept online payments.
23. Intelligent Merchant Services
Intelligent Merchant Services is based in Surrey and was founded by a group of industry professionals with over 20 years' experience in card processing. They offer:
Newer, Faster and more compliant terminals.
Funds in your account eh next day.
Dynamic Currency Conversion.
Intelligent Merchant Services Website
24. HSBC Merchant Services
HSBC offers business debit & credit card processing solutions through their partner Global Payments (see above). Ways HSBC merchant services can help your business:
You can easily accept foreign card payments.
Accept payments securely online using Global Payment's Global Iris.
Award-winning protection against card fraud.
HSBC Merchant Services Website
They work with a wide range of banking partners to help you get the right merchant services tailored to your business. They offer:
179 available currencies.
391 connected banks.
51 alternative payment methods.
Axcess Merchant Services Reviews
26. Independent Merchant Services
Independent Merchant Services was born in 2011 after their MD's frustrating experiences searching for a merchant services provider. While they do not offer merchant accounts directly, they aim to help you find the right one. They:
Are 100% Independent
Promise to stand by you through your contract with the approved providers.
Have a 9.8 out of 10 rating on Trustpilot
Independent Merchant Services Website
27. Monek
Monek is a payments business that is built on a long legacy of safe, secure payments processing going back to 1998. They offer:
One product, one contract, one platform; providing access to 30+ payment types across the world, and all fully protected by our intelligent fraud-prevention systems.
Dynamic fraud protection.
Simplified reconciliation and account management.
28. Santander Merchant Services
Santander Merchant Services are currently provided by Elavon (see above). They currently offer:
Ability to take payments in-person, online, over the phone and mobile and contactless payments.
Next day settlement into your Santander Business Current Account free of charge.
All terminals accept Apple, Android and Samsung Pay
Santander Merchant Services Website
Natwest offers their merchant services in partnership with Worldpay. Together they offer:
A UK Helpdesk which is open 24/7/365 days a year.
Card transactionsprocessed and settled into your account within 2 working days.
Clear and upfront fees with no hidden charges or complications.
Learn more: Natwest Merchant Services reviews
BOI Payment Acceptance UK (BOIPA UK) is a marketing alliance between the Bank of Ireland UK and EVO Payments International (see above). They offer:
No Hidden Fees. They do not charge any hidden fees. No PCI, Joining fee, Minimum Monthly fee, Auth fee etc.
No 'lock in' so it's easy to change pricing plans.
Solutions from £36.99 per month
BOI Payment Acceptance UK Reviews
The Bank of Scotland's merchant services are provided by Cardnet. Their key benefits are:
A fast, efficient payment system you can tailor to your needs.
Accept payments over the counter, by phone or online.
Reduce paperwork and simplify your accounting.
Bank of Scotland Merchant Services Reviews
32. RBS Merchnat Services
RBS Merchnat Services are provided by Streamline / WorldPay. Key benefits include:
Speed: They process up to 500 transactions each second.
Electronic processing: Funds are directed straight to your company's account
Safe and secure: Extensive risk management systems prevent fraud and protect your business
33. Yorkshire Bank Merchant Services
They also offer their Merchant Services through Worldpay. The benefits include:
Next day replacement service for faulty terminals.
The latest technology, offering secure transactions for your business and customers.
Free security updates to help keep your customers' information safe.
Yorkshire Bank Merchant Services Website
Similar to many other major high-street banks Clydesdale Bank offers its merchant services via Worldpay. Key features include:
A range of face-to-face, online and telephone based payment solutions including Pay by Link invoicing and myCurrency payments in 21 currencies.
Ability to allow payment with cashback.
Terminals that offer pre-authorisation.
Clydesdale Bank Merchant Services Reviews
35. Metro Bank Merchant Services
Metro Bank's preferred partner for arranging merchant services is independent payments specialist acceptcards. Services offered include:
Multi-channel payments from face to face to online.
Supports local payment methods from around the world, across all payment channels.
Process contactless payments – including Apple Pay.
Metro Bank Merchant Services Website
The Co-operative Bank offers safe, secure and reliable card acceptance solutions through its strategic partner, First Data Merchant Solutions. benefits include:
Ability to accept all major credit and debit cards.
PCI DSS compliant.
Flexible product options that can be tailored to best meet your specific requirements.
Co-operative Bank Merchant Services Reviews
37. Halifax Merchant Services
Does not provide merchant services or business banking itself, but works with Lloyds Bank Cardnet and Bank of Scotland (who are both part of the same banking group). Some benefits of using either bank include:
Access to your account online, in branch and over the phone.
Support from their business management team.
Free text message alerts service, direct to your mobile phone.
Halifax Merchant Services Website
They are a part of UPG plc and help businesses get better rates than going to your own bank direct. Services include:
Free and no obligation price review.
Not tied to one single provider or company.
Can help with merchant accounts, chip and pin machines, mobiles payments, payment gateways and more.
Card Machine Providers
Zettle is currently by far the most popular dedicated card machine provider online.
The companies listed below focus primarily on card machines and are ideal if you only want to take payments in person.
Zettle offers a relatively cheap solution for business looking to accept face-to-face card payments only. Here a few of their benefits:
Mobile card reader from only £29!
Flat fee of just 1.75%.
No contracts or fixed monthly costs.
No merchant account needed.
Works with iOS and Android.
Learn more: Zettle Review
WorldPay Zinc is market leading merchant account provider WorldPay's discount mobile credit card reader.
Chip & PIN Keypad just £39.99 (VAT included).
Fees from 1.95% to 2.75% per card payment.
Also allows you take payments over the phone.
41. Verifone
Verifone is one the largest providers of traditional PDQ card terminals in the world. They currently offer products from basic countertop PDQ machines to fully mobile and portable solutions.
Hardware solutions include a range of PDQ machines, Multimedia and Unattended Payment Solutions.
Also offer Enterprise Payment Software to handle payments, online as well.
e355 solution allows you to accept Alipay, China's number one payment app with 450 million users!
42. Ingenico
Ingenico is another large provider of standard PDQ payment terminals. They operate in 170 countries and can help you accept 300+ payment types.
In-store payment solutions include: Desktop, Portable and wireless terminals, Integrated POS, Mobile Payment Solutions, and Unattended terminals.
Also offer Online and Mobile Payment solutions.
Help increase sales with their Payment and Transaction management services.
45. Transax
Transax has been in business since 1986. They support 18,000 businesses in the UK, Ireland and France and enable over 2 million transactions every day.
Packages from just £4.75 per week.
Next day payment option, no matter who you bank with.
The latest machines with Contactless & Apple Pay as standard.
While Shopify is best know for making it very easy to set-up your own e-commerce website to sell things online, they've recently branched out to in-person payments. They offer both a card reader and POS solution.
Credit card rates are as low as 1.5%.
Tap & Chip Reader is just £59.
Ability to track and manage inventory across channels.
Smarttrade App is a truly unique in-person payment solution. Currently they are the only company in the UK that allow you to accept card payments without a card reader, just your Smartphone.
Fees as low as 1.75% + 20p.
Option to pass on card fees to customer (so you don't have to pay them).
30-day free trail to get started.
48. PB (Pitney Bowes) Payment Solutions
PB Payment Solutions is card machine joint offering from mailing experts Pitney Bowes and First Data Merchant Solutions (see above). They offer:
Static, wireless (Bluetooth) or mobile (GPRS) terminals.
Virtual Terminal using any web enabled device.
E-Commerce Terminal.
Payment Gateways & Online Payment Processing Providers
Paypal UK, Shopify, Stripe, and Klarna are the biggest players in the online payment processing arena.
However, the companies and suppliers listed below also offer payment gateway and/or other online payment processing service. They can help you accept card payments if you're only planning on selling online.
If you're planning on selling by other methods in addition to online, you should jump back up to our list of merchant account providers.
EKM is an e-commerce platform that allows you to easily set-up an online store and includes integrated payments or the option to use your own merchant account.
Plans from £24.99 per month.
Free 28 day trial
Payments power by Klarna (see above) with rates as low as 1.99%.
Amazon Pay (formerly Amazon Payments) is Amazon's payment solution that uses their checkout experience.
Fees are 3.4% + £0.20.
Easy add their payment option to your checkout.
Protect your customers with the Amazon A-to-z Guarantee at no additional cost.
52. Secure Trading
Founded in 1997, Secure Trading claims to be one of the world's leading independent payment service providers.
Online Payment Gateway with multiple payment options.
Help with PCI DSS Compliance.
Can help you get set-up with a merchant account.
53. Global Iris
Global Iris is Global Payments' (see above) online payment solution.
Global Iris Re-direct is their hosted payment solution.
Also makes it easy to take telephone payments.
Ability to add PayPal.
Nochex has been in business since 2001 and allows to accept online payments without a traditional merchant account.
Fees from 2.9% + 20p per transaction
Get paid by invoice with their MyInvoice service.
Bespoke solutions for online food ordering.
55. DataCash
DataCash has been part of Mastercard since 2010 and forms the basis of their payment gateway services.
Accept: international credit and debit cards, online and offline bank transfers, e-wallets, local bank cards, gift and pre-paid cards, domestic Direct Debit and cash alternatives.
Offer Hosted Checkout pages, to make PCI compliance easier.
Bespoke solutions for the Airline, Telecommunications, Retail, Gaming, Travel and Leisure, Entertainment industries.
Braintree Payments is a Paypal company that provides a variety of services to help businesses sell online.
Standard fees of just 1.9% + £0.20p.
Accept 130+ currencies with multiple settlement currency options.
Seamless checkout experience from Hosted Fields to our Drop-in UI.
The current Direct Debit Service leader with the highest industry Trustpilot score. They provide timely and efficient payment processing for utilities, insurers, IT providers, schools and colleges, charities and a range of other subscription businesses. A few of the services they offer include:
Managed Direct Debit for organisations without a Service User Number.
Bureau service for organisations who hold their own Service User Number.
Cheque Processing and Imaging.
SEPA Direct Debit, collect regular recurring payments for products and services within Europe.
Online Payments, no need for extensive integration work, and you don't have to handle, transmit or store sensitive card details.
Dynamic fees based on transaction volumes.
Enterprise features as standard like a ring-fenced trust account, Your name appears on your customers' bank statements, Paper to paperless sign-up and omnichannel support.
Learn more:
2Checkout focuses on helping merchant accept mobile and online payments from buyers worldwide.
Rates are 2.4% + 30¢ for sales to customers in the UK.
Offer recurring billing functionality.
Support 8 payments types, 15 language options and 87 currencies.
2Checkout Website
2Checkout Reviews
59. Realex Payments
Realex Payments, is a division of Global Payments, a leading worldwide provider of payment technology services.
Fees are £19 / month 1.75% + 9p per transaction
3 hosted online payment solutions embedded, lightbox, and redirect.
9.5 out of 10 rating on Trustpilot.
60. WePay
WePay only does one thing: payments for platforms.
Their industry-leading risk technology, means they'll take the liability for fraud off your platform, and bear any costs.
Flexible user experience.
Seamless checkout with no redirects.
61. UPG (Universal Payment Gateway)
UPG (Universal Payment Gateway) is a UPG plc company, which is now Secure Hosting and Payments a wholly owned subsidiary of Monek LTD (see above).
End-to-end solutions for card processing.
No longer appears to be accepting new customers.
Universal Payment Gateway Website
Bluesnap provides payments solutions for eCommerce, Web & Mobile Development.
No Monthly Fees, No Hidden Costs and No Cancellation Fees.
Promise to meet or beat your current rates if you switch to them.
Supports 180 countries, 110 payment types, 100 currencies & 29 languages.
Allied Wallet provides a global payment gateway solution for businesses that need to accept online payments.
Rates starting at 1.95%.
Accept 164 different currencies.
Fraud Prevention Services and PCI Level 1 Compliance.
Established in 1999, Cardstream is an independent white label payment gateway provider.
Ability to rebrand the payment platform completely, including the management system, payment forms, modules and billing.
PCI DSS Level 1 Certified.
Simple integration with APIs and SDKs.
Authorize.Net enables merchants to authorise, settle and manage credit card transactions via web sites and mail order/telephone order (MOTO) call centres.
Costs £19 / month with fees of 2.49% + 15p.
Automated Recurring Billing offered as a free add-on.
No Hidden Fees, No Annual Renewal Fees and No Cancellation Fees.
66. iPayment
iPayment offers a variety of payment solutions to small businesses.
Offer their powerful Expinet payment gateway.
Developer-first functionality.
Built-in DDoS protection.
Checkout.com is a software platform that handles every part of the payment process.
Payment gateway is fully integrated with some of the most popular shopping cart platforms.
No longterm contracts.
Multiple settlement currencies
London & Zurich primarily process Direct Debits, however they do also offer payment gateway services.
Completely secure, adhering to Level 1 PCI:DSS compliance
Low transaction rates
Offer branded Direct Debit collections with your own Service User Number (SUN)
69. Payworks
Payworks is the provider of Pulse, a next generation Point of Sale payment gateway technology.
Pulse is built for a quick business expansion.
Developers can integrate Pulse SDKs and APIs, empowering their POS application.
Works with Android, iOS, Windows and Web-based operating systems.
70. QuickBooks Payments (formerly Intuit Pay)
QuickBooks Online Payments has replaced Intuit Pay and offers online payment options from PayPal & GoCardless.
Standard PayPal merchant fees (see above).
Ability to set-up Direct Debit for repeat customers.
Payments and fees automatically recorded in QuickBooks.
71. Planet Payment
Planet Payment delivers innovative payment processing solutions.
Offer international payment, transaction and multi-currency processing services.
PCI compliant international payment platform.
Solutions deployed at 188,000 active merchant locations in 22 countries.
Operating since 1998 CCNow is a secure online retailer that bridges the gap between shopping online and selling online.
UK fees of 4.9% + $0.40.
Optional free demo account.
Weekly Payments
73. PayLane
PayLane is an online payments provider that helps e-businesses accept online payments as smoothly as possible.
Fees of 2.8% + 0.20 GBP.
Sell using 160+ currencies and 30+ payment methods.
Single-click purchases.
High-Risk Merchant Account & Payment Processing Providers
The companies listed below provide payment and merchant services to businesses deemed high-risk. While most will generally accept all types of merchants, they generally charge much higher fees due to the higher processing risks involved.
CCBill have been in business since 1998 and process more than a billion dollars worth of transactions annually.
Fees range from 3.9% + $0.55 to 14.5%.
Different plans for online businesses, dating, nonprofit, high-risk, live entertainment and subscriptions.
24/7 online consumer support.
75. BitPay
Accept bitcoins with a flat 1% settlement charge.
Receive payment in any amount, from anywhere in the world, from any computer or mobile device.
Bank deposits in 38 countries, settled in US Dollars, Euros, GBP.
Verotel has been in business since 1998 and enables more than 50,000 high-risk webmasters to build their online business.
Rates on a sliding scale for premium users.
Accept Visa, MasterCard, JCB, Discover and Diners Club.
Ability to accept Bitcoin
SpectroCoin is an all-in-one solution for Bitcoin and can help you start accepting them at your business.
Accept bitcoins online and at brick and mortar stores.
Avoid bitcoin price risk, receive USD, EUR, GBP or your local currency to your bank account.
Integrate easily through API or eCommerce plugins.
78. Zombaio
Zombaio focuses on payments for the Online Content and Entertainment Industries.
Rates from 4.9% to 10.9%.
Third party billing solution, this means that you do not need a merchant account.
Pays card scheme registration fees for all clients.
79. Epoch Payment
Epoch is a global provider of online billing services.
Processing fees are based on volume and automatically adjust to your current sales figures.
Fees range from 13.25% to 15.00%.
Do not require a security deposit nor do we withhold a reserve.
80. PayWorld
PayWorld is a subsidiary of Frontline, a company that has been developing and offering Business IT Solutions since 1989.
Rates from from 1.8% (Low-risk merchants only).
Offer Offshore merchant accounts.
Fast approval of applications.
81. Instabill
Instabill was established to assist merchants in obtaining high risk and offshore credit card processing solutions.
Offer Offshore and international banking.
Multi-Currency Processing.
Adhere to the guidelines set by Visa, MasterCard and American Express.
82. Web Merchant
Web Merchant has been offering safe, secure and reliable payment processing since 1997.
Fees are typically 3-6% + 30p
Payment Gateway is fully PCI DSS Compliant.
Accepts 95% of high-risk business who apply.
83. GSPAY
GSPAY specialise in providing offshore merchant account and third party merchant account payment solutions to international businesses.
Fees range between 4-10% depending on industry.
No setup and monthly fees.
Payouts are weekly, only 1 week in arrears.
84. ccNetPay
ccNetPay's primary focus is arranging merchant accounts with the acquiring banks in EU, US and Asia.
Fees between 7.50%-9.00% + $0.75-$1.00 for offshore high-risk clients.
Rolling Reserve of 5%-10% required for 180 days
Offer a Direct EU Merchant Account.
Other Payment Providers
The following companies offer a variety of alternative and other payment processing services you may also want to consider to add incremental revenue to your business.
85. Skrill
Skrill has been making digital payments simple, secure and quick since 2001.
1-tap payments.
20+ local payment methods.
Integrated with over 80 banks worldwide
86. paysafecard
paysafecard allows you to pay for things online without a bank account or credit card.
Generate incremental revenue with new customer segments.
Integrate directly or through a verified Payment Service Provider.
Over 500,000 sales outlets worldwide.
87. Paysafe
Paysafe claims to be building the future in payments with an ever-evolving platform.
A large range of payment processing solutions.
Digital Wallet and Stored Value solutions.
Pay later solutions for the payment of invoices, instalment payments and monthly invoices.
88. Neteller
100+ payment options with a single integration.
No-chargeback guarantee.
Multiple currency accounts.
89. Google Payments (Wallet)
Use Google Wallet to pay friends and family.
Will soon be offering effortless checkouts for your customers in your app and on your website.
With just a few clicks, customers can use any credit or debit card stored in their Google account.
Google Payment Solutions Website
90. Payza
Payza is a leading global online payment platform that specialises in e-commerce processing, corporate disbursements, and remittances for individuals and businesses around the world.
Used by over 100,000 eCommerce businesses.
Receive instant payments.
Integrate Payza Payment Buttons in a matter of minutes.
91. Groupon Merchant
Groupon Merchant is Groupon's solutions for businesses who want to sell using their platform.
Easy to redeem Groupons using their mobile apps.
Drive revenue through full-priced offerings using your Groupon page.
Used by more than 1 million merchants worldwide.
92. WebMoney
WebMoney Transfer is a global settlement system and environment for online business activities, established in 1998.
Accept WebMoney via a widget or button on your website.
Built-in payments for online and mobile games.
Use a Payment Gateway to get paid to your bank account.
93. Ogone
Ogone was a Belgium-based online payment service provider, but has been part of Ingenico since 2014.
Create a smooth checkout experience for your website.
Take payments through your mobile app or mobile website.
Process phone and mail payments and get instant approvals.
94. Payzer
Payzer is an american company offering a Payzer an all-in-one Financial Tool that helps contractors grow their business!
Accept credit cards, debit cards, and electronic checks in the field or at the home office.
Make payments to other Payzer users, and make bill payments to anyone.
Debit card rates as low as 1.39%.
95. Payline Data
Payline Data is another American company for businesses that need a more flexible and friendly payments partner.
Start account starts with fees of Interchange + 0.5% plus $0.20 per transaction.
Also offer eCommerce and Enterprise plans.
No Annual Fees, No PCI Fees, No Gateway Fees and No long-term contracts
For Direct Debit companies have a look at our guide: Top 10 UK Direct Debit Bureau & Recurring Payments Companies. And for vending machines have a look at our guide: 7 Best Contactless Vending Machine Card Readers In The UK.
Please note we have affiliate relationships with Shopify, Worldpay, Zettle, Square, SagePay, Netpay, SumUp, SmartTrade, EKM, SmartDebit, 2Checkout, Authorize.Net, London & Zurich, Verotel, Spectrocoin. This means they pay us a commission if you sign-up to them via a link from our website. This comes at no cost to you, but we feel we should let you know.