Merchant cash advance (MCA) or business cash advance is an alternative way for businesses to get borrow money besides traditional loans. Find out how much you cam borrow, how they work, who provides them and the risks below.
Get A Merchant Cash Advance Quote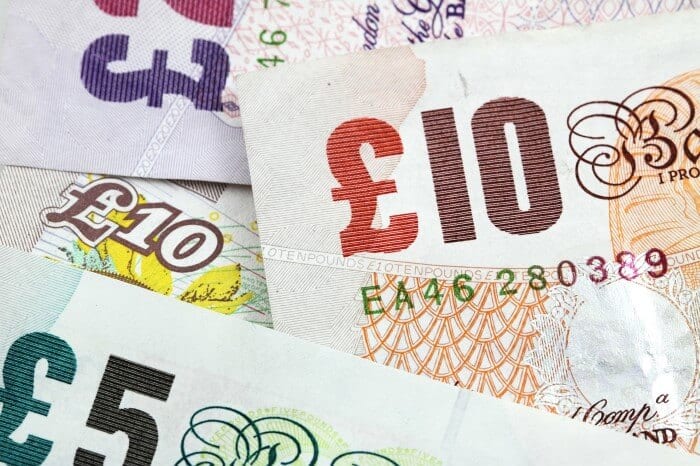 How Much My Business Borrow?
The table below compares how much some of the leading UK merchant cash advance companies claim they can advance your business.
Click Here To See How Much You Can Borrow on 365 Business Finance »
| Company | Minimum* Cash Advance Amount | Maximum* Cash Advance Amount |
| --- | --- | --- |
| 365 Business Finance | £5,000 | £200,000 |
| Quick Capital | £500 | £300,000 |
| Liberis | £2,500 | £300,000 |
| Boost Capital | £3,000 | £500,000 |
| Capify | £3,500 | £500,000 |
| Nucleus | £5,000 | £150,000+ |
| Merchant Money | £5,000 | £500,000 |
* Please note these figures were taken from each companies' website in March 2019. We make no claim on their accuracy.
How Does Merchant Cash Advance Work?
On the surface, a merchant cash advance is quite similar to other unsecured loans. Although a merchant cash advance is technically not a loan, instead you're selling your future card transaction revenue for an agreed price.
What makes it different is that your repayments are a percentage of your total daily card takings. Thus, it is not suitable for businesses who don't have a card machine or where card payments are a small percentage of total revenue.
This means, your total repayments will be higher on good days and lower on bad days. This also means there's no "fixed" term for your loan, instead when it gets repaid will depend on your business. This can be a good thing if business is good, but can mean it takes longer to pay off if business goes poorly.
Generally speaking the repayments will only be based on card transactions, which means you still get to keep all of your cash transactions.
Here's a breakdown of how applying and repaying works for most lenders:
Figure out how much you want to borrow/qualify for (usually max of 100% of monthly revenue but you can check here)
Make sure you meet eligibility criteria (see below or check here)
Agree on a payment split (usually 5-25% of daily card transactions)
Receive the money in your bank account (can be as fast as 48 hours)
Start paying back the loan based on transactions (can begin straight away)
Stop paying once your balance is paid off
Option to top-up or renew once you've paid back some or all of your cash advance
How Much Does A Business Cash Advance Cost?
Get A Merchant Cash Advance Quote
A business cash advance does not have a regular interest rate or APR charge. Instead, you agree on a total repayment amount including funding fee. This will be more than the amount advanced to you. However, you then repay based on the agreed payment split.
Generally speaking most lenders are looking to have loans repaid within 6-12 months and won't lend above 100% of monthly card takings. This means you'll typically end up having to pay about 5-25% of your daily card transactions towards your balance.
Let's look at an example.
A florist turns over £10,000 per month and wants to borrow £10,000. They will be advanced that amount, but have to repay the advance plus funding fee of £4,000. This means they will have to repay a total of £14,000, which they agree to do by paying 20% of card transactions (£2,000) per month.
Assuming, business stays the same, they will pay off the balance in roughly 7 months time. However the equivalent APR for the loan will be over 120%.
A funding fee can also be expressed as a factor rate. In the example above, it would be 1.4 (£14,000/£10,000) and typical factor rates are between 1.1 and 1.5, but can be higher or lower depending on circumstances.
Therefore, a merchant cash advance be an expensive way to borrow money. However, you can compare it to other forms of loans on Think Business Loans here.
Merchant Cash Advance Companies
Below are a few of the leading business cash advance lenders in the UK.
1. 365 Business Finance
Offer funding in as little as 48 hours.
One all-inclusive cost that never changes.
Apply online in minutes
No security or business plans required
TrustScore of 9.7/10 on Trustpilot.
2. Boost Capital
Get an instant quote and approval within 24 hours.
No fixed repayment term. Only pay when you get paid.
Dedicated adviser
84% of customers renew
TrustScore of 9.6/10 on Trustpilot.
3. Capify
Can help you raise up to 150% of your average monthly credit and debit card sales.
Dedicated account managers.
UK Based support
Flexible Daily Repayments
TrustScore of 9.4/10 on Trustpilot.
4. Liberis
Backed by Gov.uk.
Give you a decision within 24 hours.
No APR just one fixed cost
Get a quick decision and apply online without impacting your credit score
Paid back when your customers pay you.
5. Merchant Money
Qualify for up to 100% of your average monthly card transactions.
No fixed repayment periods.
Top-ups available after 4 months
Work with all card terminal providers
TrustScore of 9.3/10 on Trustpilot.
6. Nucleus
Borrow up to 125% of your monthly card volumes.
Same day decision and funding.
Dedicated account manager.
nN fixed borrowing term.
Hassle-free repayments, calculated automatically.
7. Quick Capital
Apply over the phone and receive funds in 72 hours.
Topping up your funding is easy.
One simple cost (no APR)
You keep 100% of your non-card income
TrustScore of 9.8/10 on Trustpilot.
Want to find out how much your business can borrow? Then Click Here To Get A Quote From 365 Business Finance »
Business Cash Advance Eligibility Criteria
While criteria vary by lender you'll likely need to meet most of the following criteria.
Have a card or PDQ machine and take payments on it
Been trading for at least 6 months (can occasionally be as low as 4 months)
Be able to show 3+ months worth of bank statements
Be able to show 3+ months worth of card transaction statements
Card transactions of at least £2,500 a month (can occasionally be as low as £500)
Get A Merchant Cash Advance Quote
Merchant Cash Advance Pros and Cons
Pros:
No fixed monthly payments, instead varies with business performance and works with your cash flow
Lower credit standards than some other types of business loans
Loans are unsecured, which means you don't have to put up any collateral
Can be very quick to get a loan, sometimes in as little as 2 days
Clear repayment amount
Cons:
Equivalent APR can be significantly higher than other types of loans
Funds are usually deducted daily rather than monthly
Few providers in the UK and not all work with all payment companies
Relatively unregulated industry in the UK
May require you to keep running your business in a certain way (e.g. card machine provider, opening hours, card minimums, etc.)
Disclaimer: Merchant Machine is an information only website and not regulated by the FCA. Merchant Cash Advance and Business Cash Advance are financial products which must be repaid and may not be right for everyone. Please make sure you understand the risks before borrowing money. We do not provide loans but work with Think Business Loans and 365 Business Finance who may be able to help find you financing.