Open Banking Payments can be a great way to save money on payment processing costs. Typically, credit card processing fees range from 2-5% depending on the company you use.
Moreover, you usually don't get access to your money instantly.
With open banking you can pay as little as 0.5% per transaction and get your money instantly.
Below we look at the 9 best open banking payment providers in the UK.
| Company | Standard Transaction Fee | Free Trial? |
| --- | --- | --- |
| bopp | 0.5% (max 50p) | Yes, 30 days |
| Ordo | 20p + VAT | Yes |
| Nuapay | Not stated | Not Stated |
| Token Payments | Not stated | Not Stated |
| Tink | Not stated | Not Stated |
| Modulr | Not stated | Not Stated |
| Volt | Not stated | Not Stated |
| Truelayer | Not stated | Not Stated |
| Vyne | Not stated | Not Stated |
The rankings below are in no particular order.
1. bopp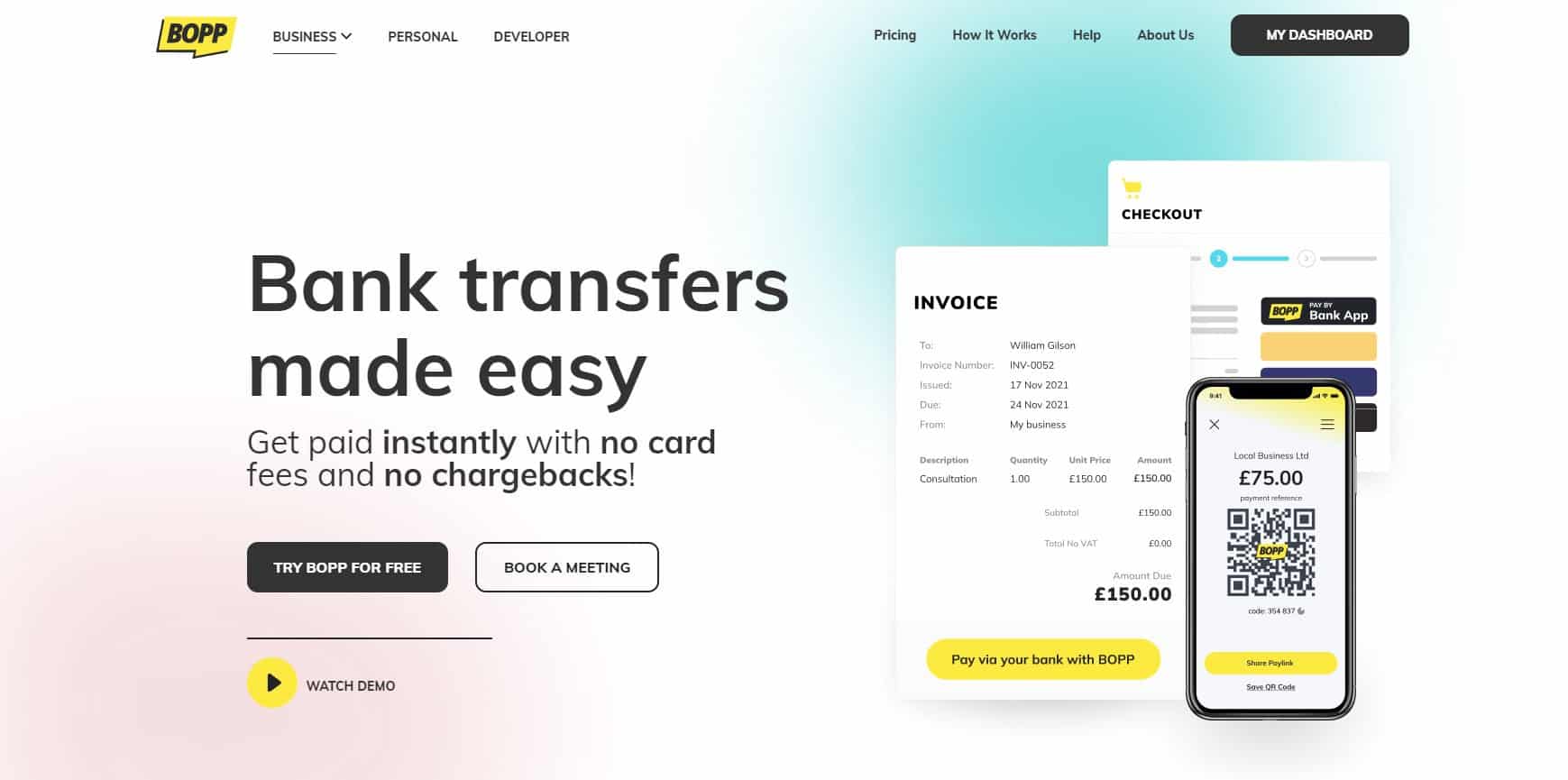 bopp pricing and features:
Pay as you go plan offers 0.5% Transaction fees (5p minimum/50p maximum fee per transaction)
Free starter plan (limit £100 per month)
Value plan lets you pay just £10/month to process up to £5,000 worth of payments.
30-Day Free Trial
No Cancellation Fees, No Minimum Term, No Hidden Fees
Securely accept payments online without requesting debit or credit card information
Digital mobile point of sale (mPOS) payments without a card reader
Easily add BOPP to any other third party applications, no coding required
Remove card processing fees and the PCI risks of mail order telephone order payments
Make your invoices easy to pay. Easy one time set up
2. Ordo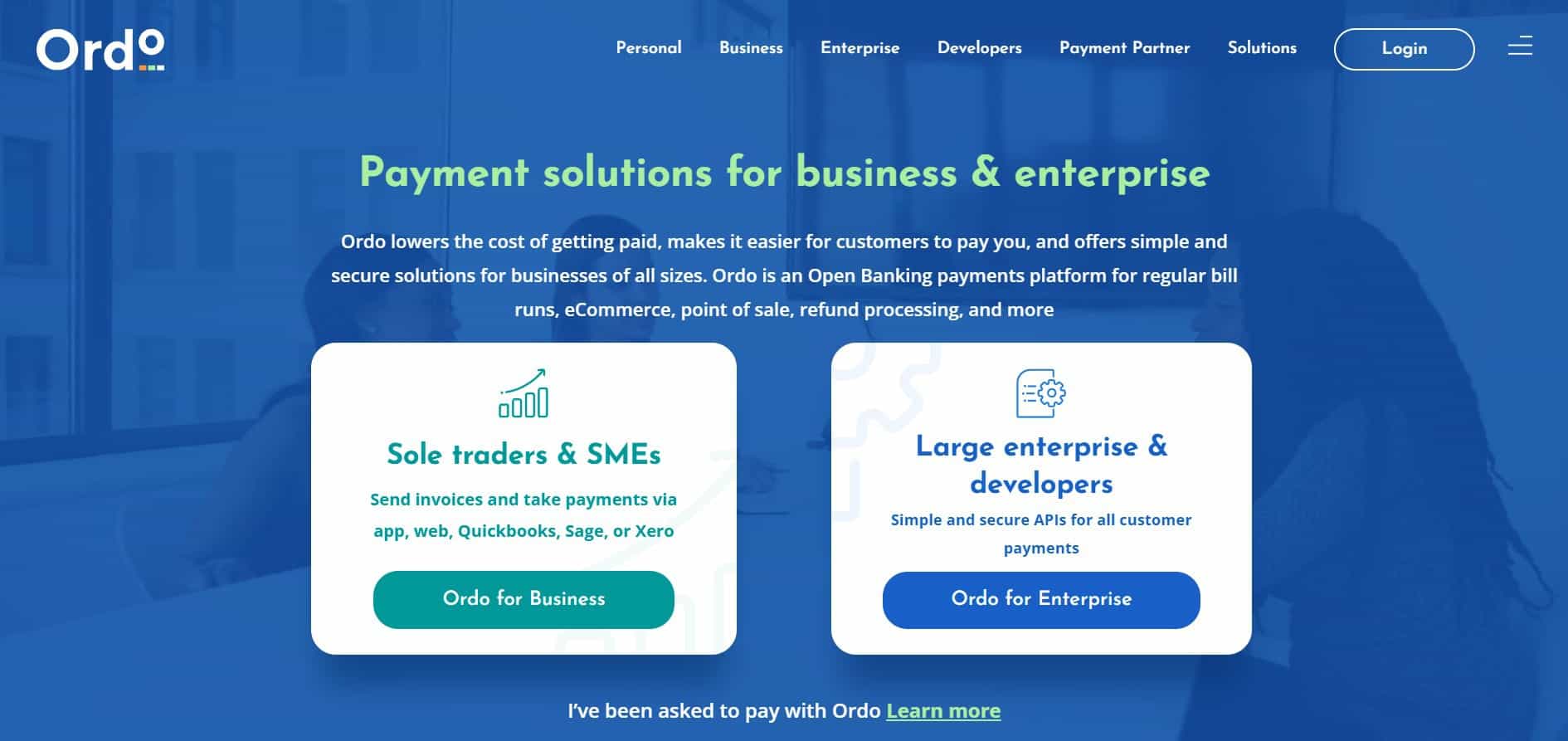 Ordo pricing and features:
Only pay 20p + VAT per transaction
Free signup with no setup fees or contracts
Offer a white-labelled 'Pay Now' button for websites
No card details to enter, no security codes, no chargeback risk
Facilitate refunds using the same open banking technology to return payments
Ability to send secure payment tokenised links or QR codes in an email or message
No need for bespoke secure telephony solutions to capture and secure card details
Securely send invoices with embeded payment links
Point of Sale solutions using QR codes
Offer variable recurring payment (VRP) solutions
3. Nuapay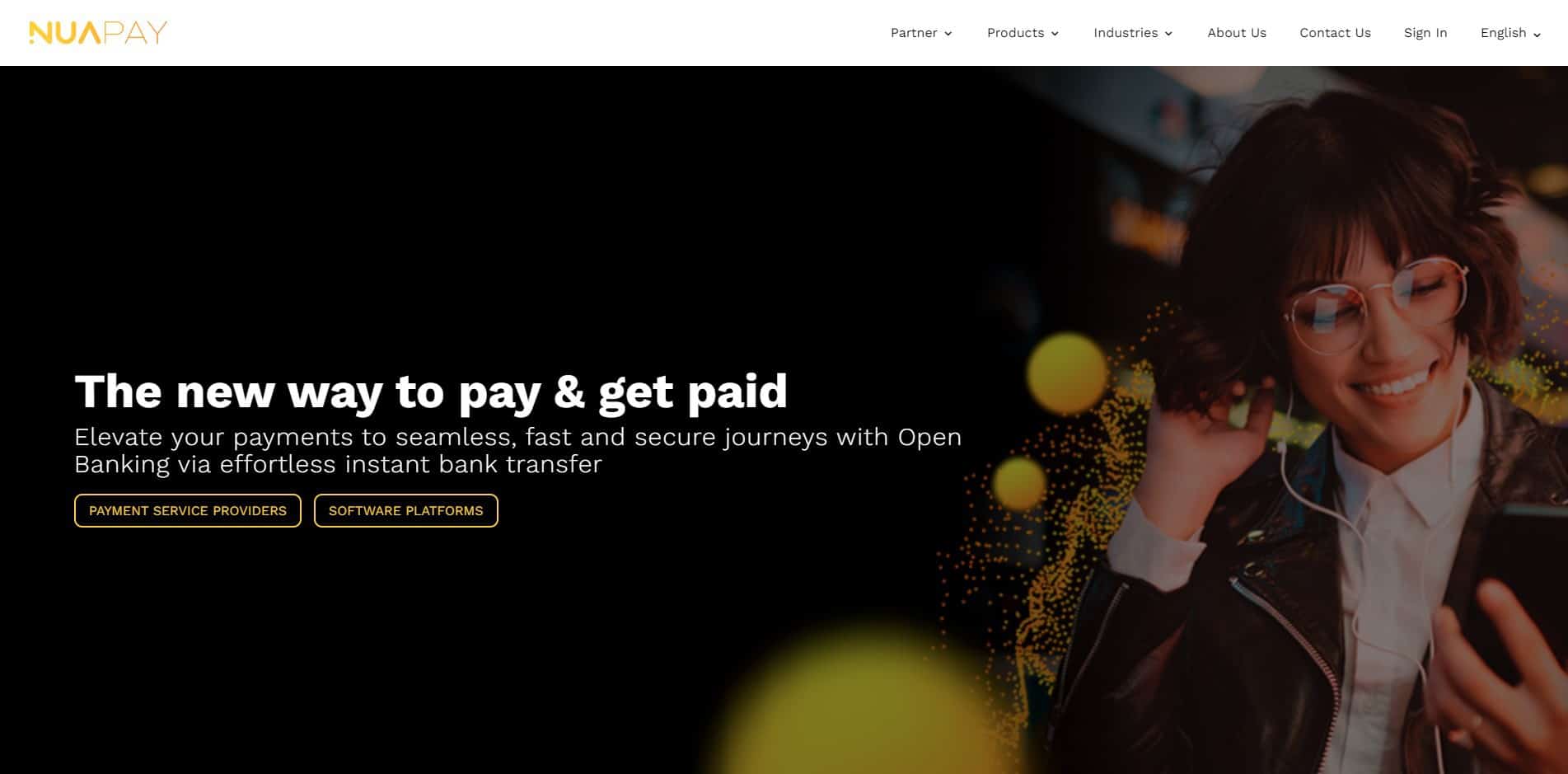 Nuapay pricing and features:
One, simple, low-cost fee
No charges on failed or declined transactions
No chargebacks
Fast and simple customer checkout with no card details to enter
Merchant receives money (and sends refunds) in real-time
Instalment plans & recurring payments with one click
Real-time webhooks to confirm payment status
Fully SCA compliant payment method, lowering your fraud rates
Consumers connect securely to their internet or mobile banking to make a payment
No credentials or account details disclosed to merchant, so no PCI DSS requirements
4. Token Payments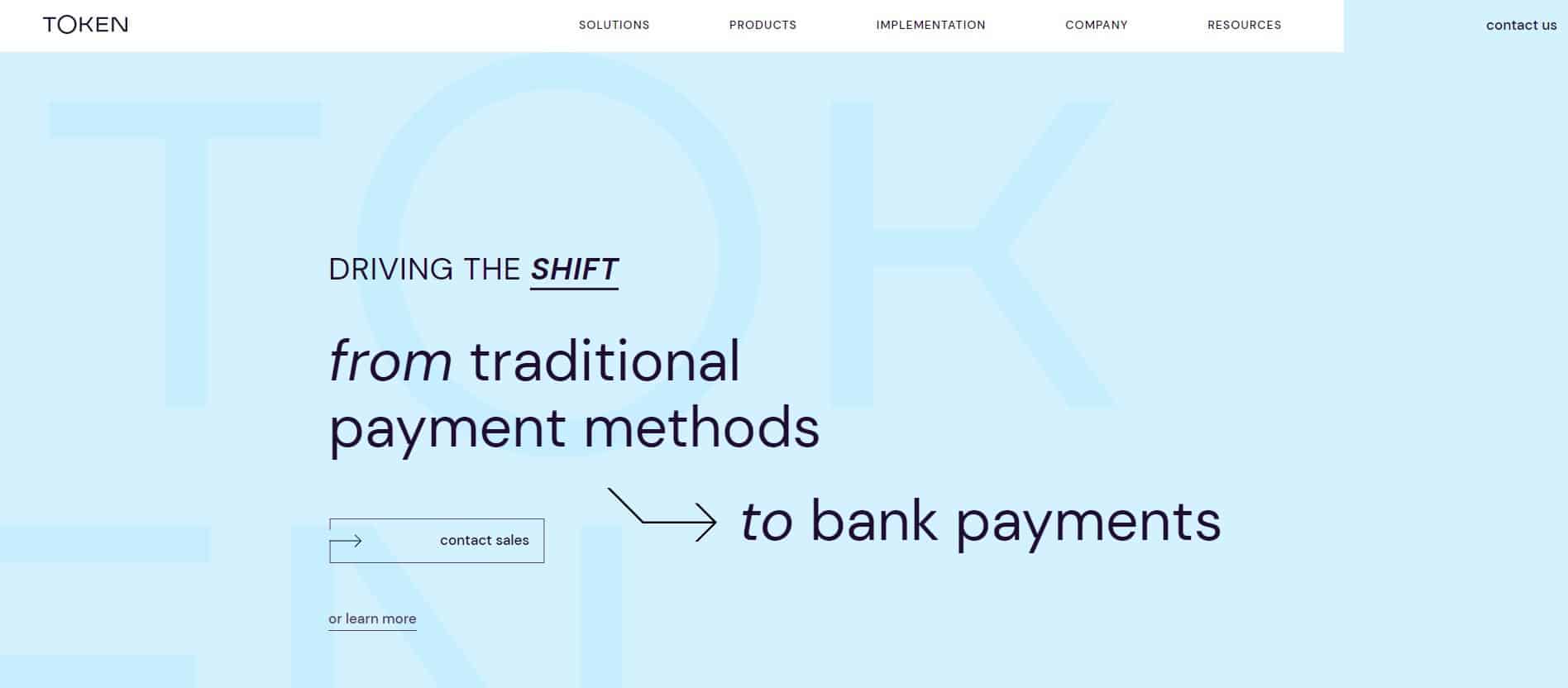 Token Payments pricing and features:
2-20X lower cost than traditional payment methods
Instant Settlement
Operate in 16 markets across Europe covering 80% of bank accounts
High payment success rates
Process 30 million payments annually
Offers brandable solutions
Ability to process standing orders and variable recurring payments
Ecommerce and POS options available
QR codes and pay by link options
Offers a range of reporting tools
5. Tink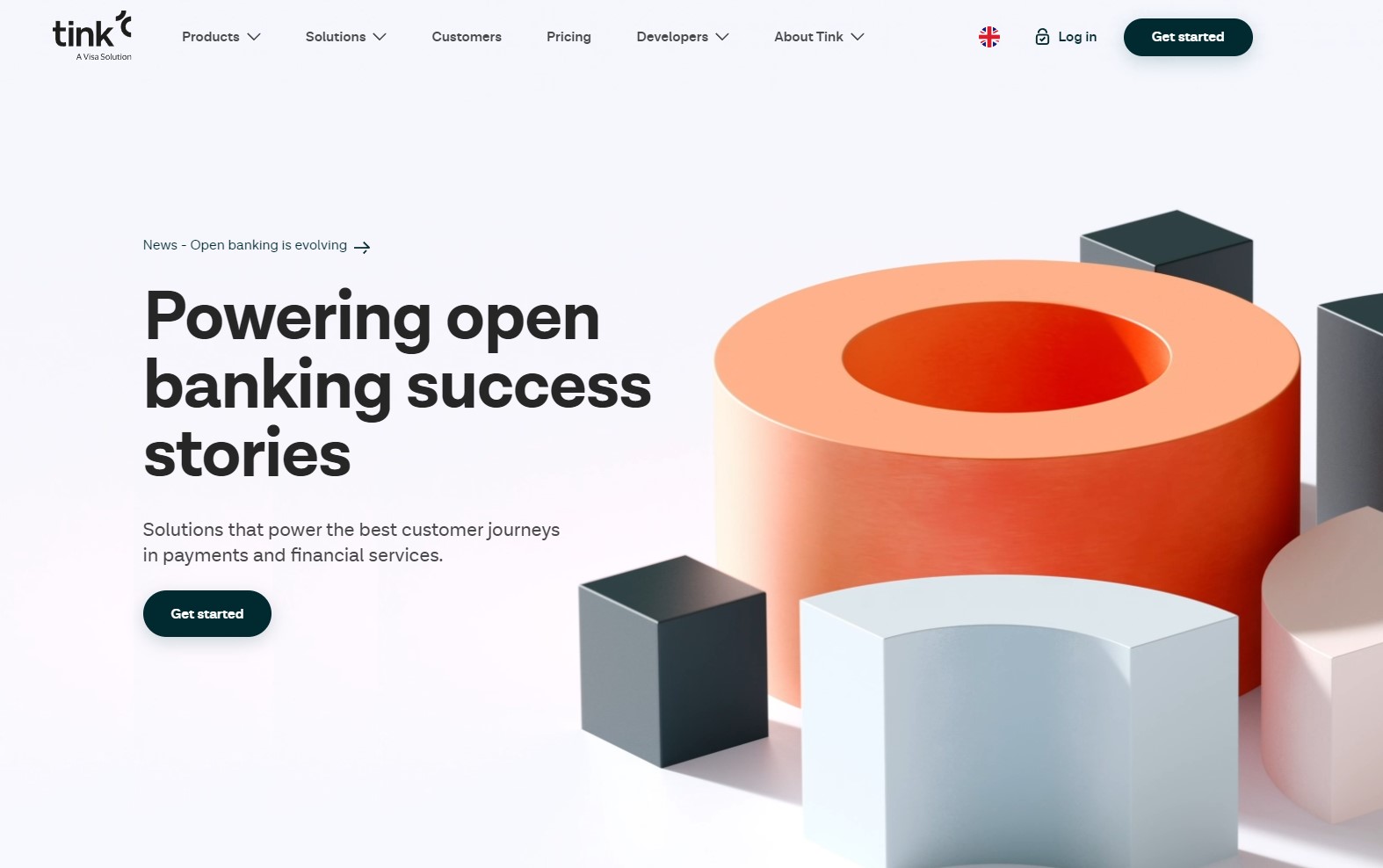 Tink pricing and features:
Accept payments in real time
Streamline user experiences
Cut costs and fight fraud without extra work
Simple bank payments that can be embedded anywhere – in-app, online or as a QR code.
Offer Pay by Bank on ecommerce websites
Fraud and chargebacks kept to a minimum
Takes less than 40 seconds per payment
80-90% of customers complete payments once they start
Up to 80% cheaper than other payment methods
6,000+ Connections to all major banks across Europe in 18 countries
6. Modulr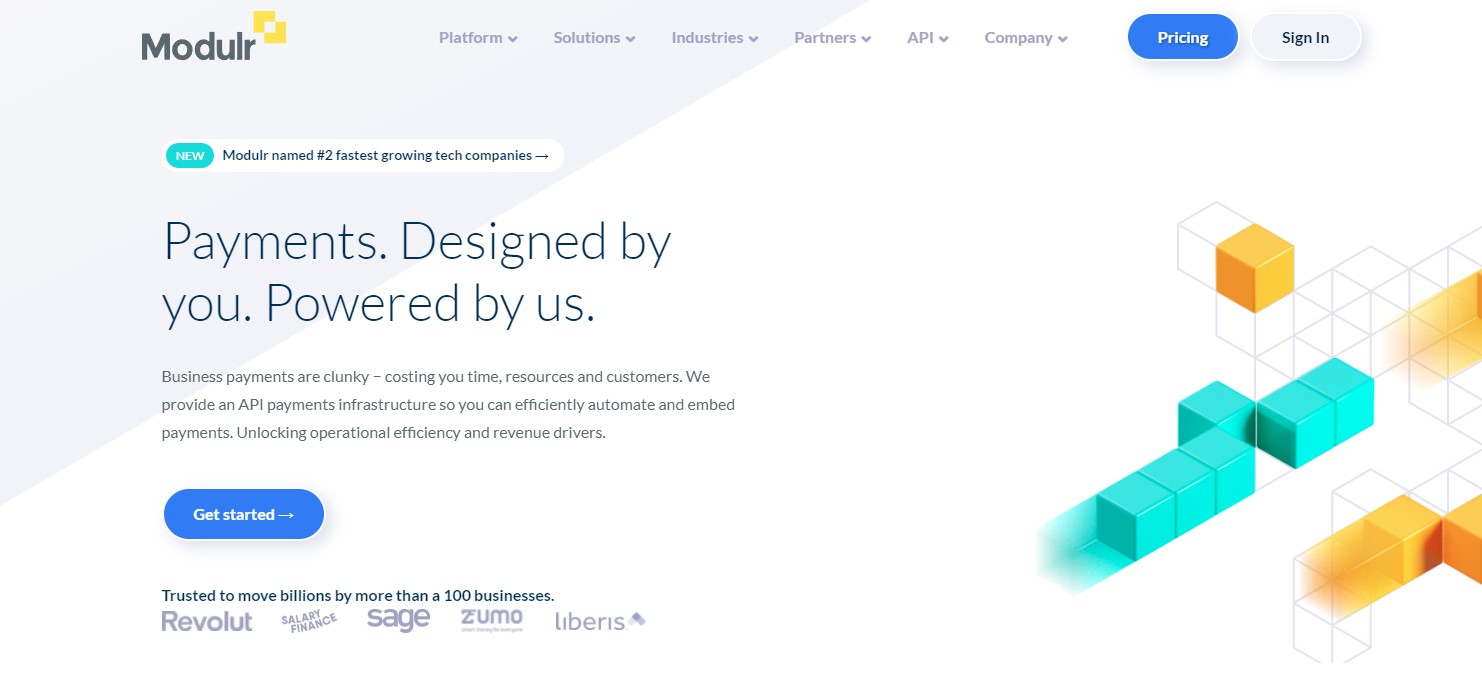 Modulr pricing and features:
Modulr combines Open Banking payments with e-money accounts
Pre-fill payment details
Redirect customers to their banking apps while keeping them within your brand
Instantly notify them when funds arrive
No more expensive card processing fees
No more chargebacks and chargeback fees
No more having to input long card numbers, expiry dates or CVV codes
No more middlemen and waiting days for settlement
Easily create Open Banking Standing Order
Collect up to £250,000 with single immediate payments
7. Volt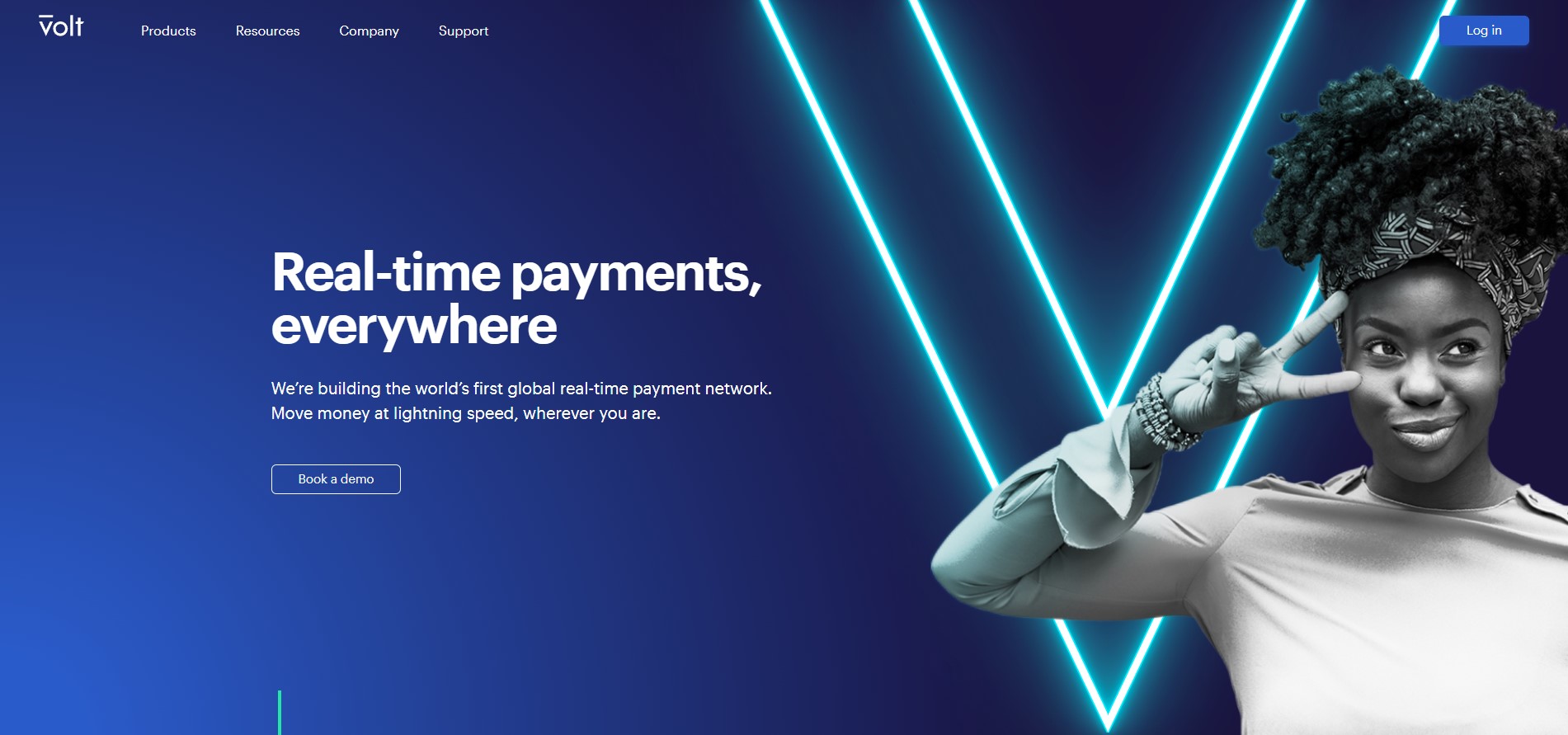 Volt pricing and features:
Unified commerce experience
Optimised for QR
Ability to host on your website
Data-driven optimisation
Intelligent bank search
Ability to use your own brand name
Fewer fraud costs: account-to-account (A2A) payments are inherently more secure than card payments
Seamlessly expand into new markets
Use their super gateway via API
Pay by Link enables shoppers to buy where and when they want
8. Truelayer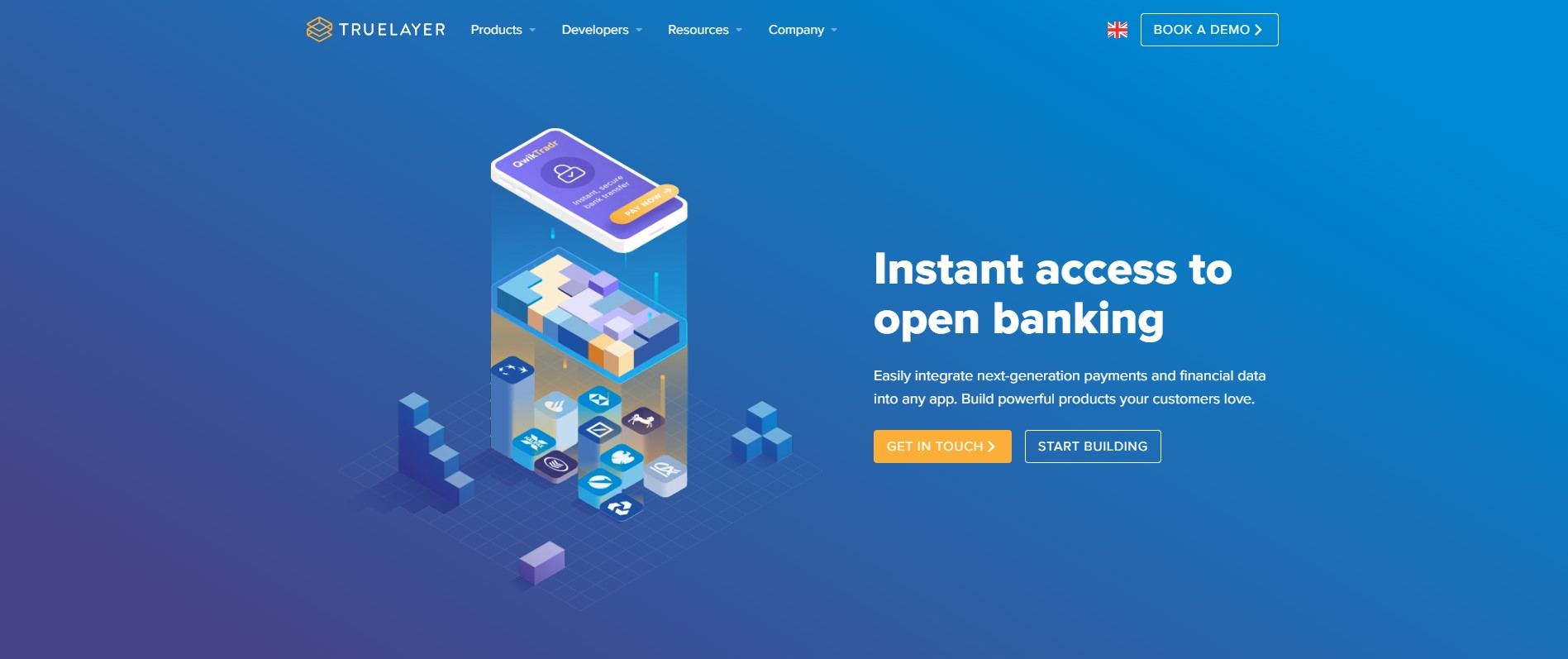 Truelayer pricing and features:
Reduce friction, fight fraud and cut costs with open banking payments
Let your customers make payments via multiple channels, including text, email, social or in-store
Payments for crypto and web3
Offers variable recurring payments
Pre-populated payment details
App-to-app flows
Users authenticate every payment with their bank, reducing the risk of fraud and unauthorised transactions
Convert more customers by streamlining onboarding with a single payment
Ensure new signups turn into active users by combining the sign-up process with an initial deposit
Solutions for high risk industries like travel, financial services, iGaming and cryptocurrencies.
9. Vyne
Vyne pricing and features:
96% acceptance rate
Integrate in as little as 2 days
Funds arrive in seconds and you can save up to 80% on transaction fees
Instant settlements, refunds and payouts
Less card fraud and chargebacks by taking seamless, SCA embedded account-to-account (A2A) payments
99% UK and 95% European bank coverage
Pay by link and QR codes
Pay online, in-store or in-app
Hosted or direct integration
Offers 3 different tiers
Open Banking Payments FAQ
What are open banking payments?
Open banking payments, also sometimes referred to as account-to-account (A2A) payments allow customers to pay using their bank account rather than a credit or debit card.
Open baking payments can be enabled for all types of transactions including online, in-app, over the phone and even in-person.
You can learn more at the Open Banking website.
How do open banking payments work?
There are a variety of different implementations depending on where you're accepting payments.
For online and app payments there hosted checkout solutions that allow users to pay directly using their bank's app or online account.
For in-person payments either a QR code or payment link can be used to pay via invoice or at the point of sale again by connecting to their bank's app.
Phone payments can also be completed by QR code or payment link but this has to be sent to the customer either via email, SMS or WhatsApp.
What are the benefits of open banking payments?
Here are just some of the benefits of open banking payments vs traditional card payments:
1. Lower transaction fees
Many providers claim to be up to 80% cheaper than competing card processing options.
2. Lower refund and chargeback rates
Customers have to verify their identity with their bank before payment. This reduces the chances of customers asking for a refund or chargeback. And also reduces the chances of someone paying via a stolen card.
3. Get your money instantly
As soon as your customer pays the money is in your bank account. No more waiting up to 5 business days to get the money from your merchant account.
4. Lower regulatory burden
No need for PCI-DSS compliance when using open banking.
5. Ability to integrate with existing payment infrastructure
 
Most open banking payment solutions work alongside your current payment flow. It just acts as one additional, low-cost payment option which should in theory help improve conversion rates.