Looking for an online payment system in the UK? Well there have never been more choices available than there are right now.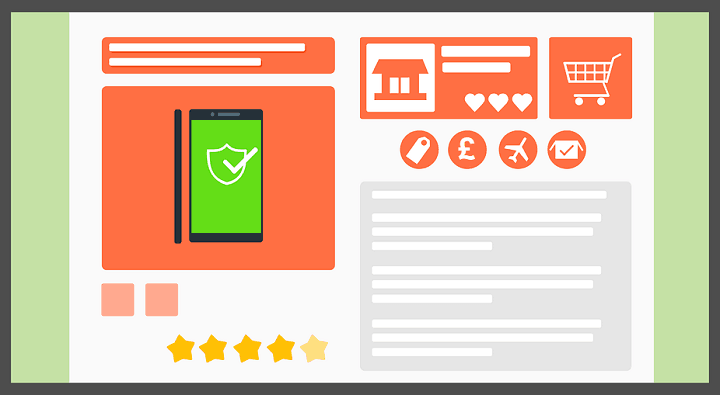 Below we look at 11 of the most popular and easy to use options available for UK businesses. However, if you're looking for the cheapest option you may want to get quotes from us here.
1. WorldPay Online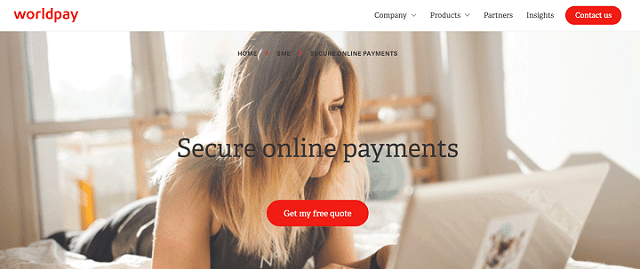 Worldpay is by far the largest payment processing company in the UK, handling over 40% of all card transactions. If you want to accept cards, they likely have a solution for you.
In terms of accepting card payments online they offer:
Online Payment Gateway: Payments in over 116 currencies and allows you to accept all major credit and debit cards as well as PayPal.
Online Merchant Account: All your customer payments go straight into this account, which they will then settle into your bank account.
Pay By Link: Secure online payments without needing a website
Worldpay Online Fees
Pay As You Go: Online set-up fee £25, 10p per transaction gateway fee, transaction authorisation fees apply.
Fixed Monthly: Monthly package fee from £49.99 includes transactions up to set threshold and authorisation fees.
Standard: Monthly online payments gateway fee of £19.95, 10p per transaction gateway fee, PCI annual managment fee £29.99

and separate Debit & Credit transaction rates. Note: Transaction authorisation fees apply.

Pay By Link: £9.95 per month
Transaction % rates based on monthly card turnover.
WorldPay Benefits
Flexible pricing plans
Accept all major credit and debit cards as well as PayPal in up to 116 currencies
Secure payments with fraud screening to help protect you and your customers
Set up recurring payments and subscription-based payment plans for your customers
Gets a 4.6 out of 5 rating on Feefo
WorldPay Downsides
Do not display their transaction fees publicly as these depend on volume and business type. However, you can easily request a quote.
Not a complete ecommerce solution.
Learn more: WorldPay Website
2. Shopify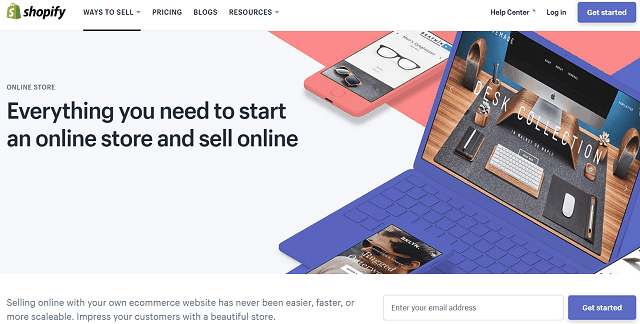 Shopify is currently the most popular ecommerce platform in the UK. Unlike Paypal, they offer absolutely everything you need to get started running an online business from web hosting to payment processing to seamless integration with other sales channels such as Amazon and their own POS.
They're also really easy to get started with an even offer a free 14 days-trial with no credit card required. Arguably this makes them the easiest solution on the list, but simialr to Paypal they are not the cheapest.
Shopify Fees For Selling Online:
Shopify Payments Transaction Fees: Between 2.2% + 20p (Basic) to 1.6% + 20p (Advanced)
Monthly Fees: $29 (Basic) to $299 (Advanced) – note this includes Website, blog and free SSL certificate.
External Payment Gateway Fee (if not using Shopify Payments): 2.0% (Basic) to 0.5% (Advanced)
Shopify Benefits
Includes everything you need to an online business up and running
Can get started free for 14 days with no credit card required
Shopify Payments fees are very competitively priced for online payments
Offers a range of 100+ professional themes
Abandoned checkout recovery
Shopify Downsides
Monthly fees after 14 days if you want to keep using their service.
Additional Transaction fees for using alternative payment gateway.
Get Started: Click To Visit Shopify Website & Start 14-Day Free Trial (No CC required)
3. Paypal Online Payments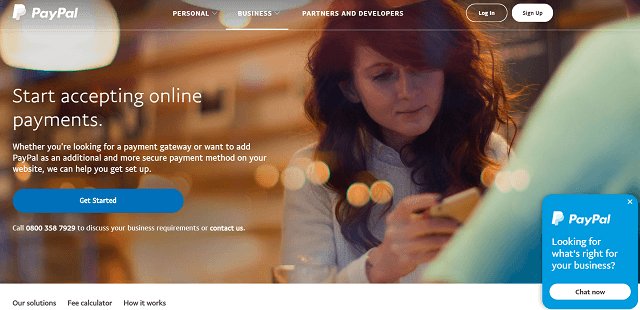 Paypal is likely one of the first names you think of, when you think online payments. And for good reason, they claim that over 20 million UK shoppers use PayPal each year in the UK and that 7 million businesses worldwide use their platform to accept payments.
They are also one of the easiest to get started with, especially if you already have a Paypal account. However, be aware that their fees may not be the cheapest out there.
Paypal Fees For Selling Online:
Transaction Fees from: 1.9% + 20p per transaction (sales volume of up to £55,000 per month) up to 3.4% + 20p per transaction (sales volume under £1,500 per month). Note they also offer bespoke pricing options for even larger businesses.
Monthly Fees: Free (Web Payments Standard or Express Checkout) or £20 per month (Web Payments Pro)
Paypal Benefits
Customers can pay you with their PayPal account directly
Mobile optimised checkout
Built-in fraud protection
Accept international payments
Web Payments Standard can be implemented with no advanced technical skills
Paypal Downsides
Fees can be very high for merchants with low sales volumes.
Web Payments Standard may look a little amateurish and not the most professional (note they do offer other options for a more professional looking solution)
4. Stripe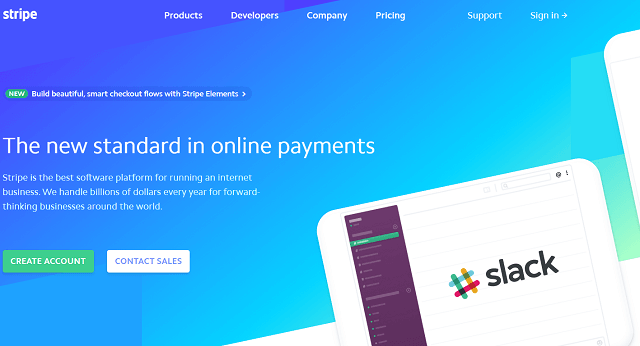 Stripe has rapidly become one of the most popular online payment systems due to their ease of integration and transparent pricing. In addition to card payments, you can set-up recurring billing and direct debit services.
However, like most of the solutions presented here, you will still need to provide your own website and shopping cart software to start selling online.
Stripe Fees
No setup, monthly, or hidden fees
1.4% + 20p for European cards
2.9% + 20p for non-European cards
SEPA Direct Debit: 1% + 20p (£5 cap)
Stripe Benefits
Simple, transparent pricing
No setup, monthly, or hidden fees
Real-time fee reporting
Competitive rates on European credit cards
Stripe Downsides
Requires a certain degree of technical knowledge to get it working, although they do offer extensive, easy-to-follow documentation.
Has only average reviews on Trustpilot
Fees for debit and non-European cards are higher than some of the alternatives.
Once you're set up, transfers arrive in your bank account on a 7-day rolling basis, which is much slower than many competing services
5. SagePay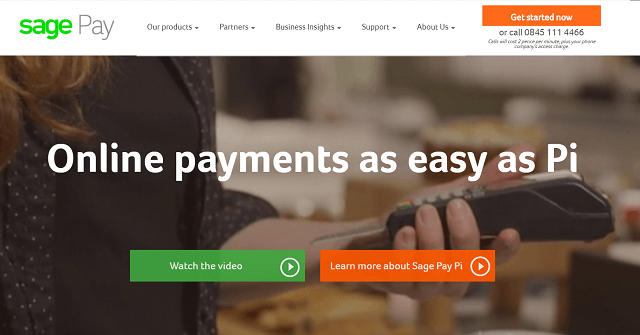 SagePay offers a full range of payment processing solutions for both online and offline businesses. They claim 55,000 businesses use their services and are unique offering flat monthly fees for many of their products with no transaction charges.
They are also among the best rated payment processing companies in the UK, so are definitely worth a look as online payment system.
SagePay Fees
Flex: £19.90/month, 350 transactions per month, eInvoice and phone payments included.
Plus: £45/month, 500 token purchases per month, Accept a range of local European Payment types.
SagePay Benefits
Offer an easy drop-in checkout integration
Plans are charged at Flat monthly fee with no transaction charges.
Have an amazing 9.7 out of 10 rating on Trustpilot.
SagePay Downsides
Need to get a bespoke quote if you generate more than 3,000 transactions a month.
Change 2 pence per minute for all calls, including support.
Requires a bit of technical knowledge to get up and running.
6. Klarna

Klarna is one of a growing number of Swedish fintech companies (see Zettle) that are changing how businesses accept payments. For example, they are the preferred payment method for all shops built using the EKM platform.
For UK businesses they offer the following ways to get paid:
Pay now: Card payments and other APMs for customers who want to pay for a purchase immediately.
Pay later: Deferred payments for customers who like frictionless purchases and to pay after delivery by invoice.
Slice it: Flexible consumer finance that lets customers pay over time.
Klarna Fees (from on EKM Website)
'Startup' transaction fee: 2.49%
'Growing' transaction fee: 2.19%
'Established' transaction fee: 1.99%
No set-up or monthly fees
Klarna Benefits
One of the few companies offering a buy now, pay later service.
Payments widget enables you to show a user's preferred and most relevant payment options.
Keep your customers on your site.
Klarna Downsides
Do not have clear pricing information on their website.
Some online reviews highlight confusion around pay later service.
Some reviews claim that their e-mails go to the spam folder.
7. Payoneer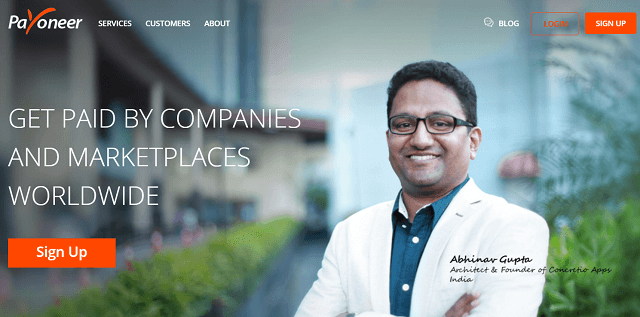 Payoneer claims to have 4 million users, across 200+ countries, handling payments in 150+ currencies. In simple terms, Payoneer is something of a Paypal alternative which allows you to receive payments from companies worldwide.
They offer the following services:
Local Currency Accounts: Enable you to receive local bank transfers from companies and marketplaces in the US, UK, EU, Japan, China, Canada and Australia.
Billing Service: Send your client a payment request and they can pay directly online via bank account, direct debit or card.
Marketplace Payments: Allows you to get paid faster.
Payoneer Fees
Sign-up: Free
Receiving payments from another Payoneer customer or via receiving account: Free (GBP, USD, EUR, & JPY)
Billing Service: 3% (credit cards all currencies) or 1% via eCheck (USD)
Withdraw money to a bank account in a different currency: Up to 2%
Fee to withdraw to a UK sterling bank account: £1.50
Payoneer Benefits
Currently offering you an extra $25 after you collect your first $100. (learn more here)
Fast: Receive payments from companies and clients within hours, not days.
Claim they can save you up to 90% on your payment fees.
Payoneer Downsides
Not really designed for running an online store, better suited to freelancers and affiliates.
Credit card fees are quite high, but they do allow you to accept almost any currency worldwide.
Some online reviews point to poor customer service.
Learn more: Payoneer Website (and earn $25, when you collect your first $100).
8. Amazon Pay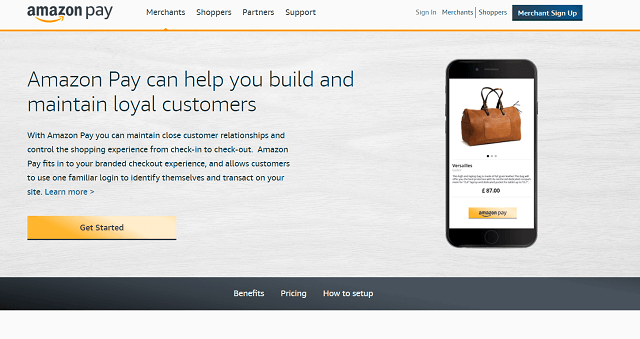 Amazon Pay merchant services allows you to offer your customers the ability to pay via their existing Amazon account. This can be used either as a stand-alone payment solution and/or in addition to your existing online payment system.
Given Amazon's reach in the UK, it's an interesting and unique option for accepting online payments.
Amazon Pay Fees:
Processing Fee + Authorisation Fee: 3.4% + 20p (under £1,500 a month) down to 1.4% + 20p (over £55,000 a month)
Cross Border Fee (outside UK): 0.4% – 1.5%
Chargeback Dispute Fee: £14 (excluding VAT)
Amazon Pay Benefits
Provides a familiar, trusted way to check-in and checkout, using your customer's existing Amazon login.
Transactions are completed on your site and you can receive customer name and verified email at check-in.
Easy for you to add payment option to your checkout if you use their partner eCommerce platforms such as Shopify, BigCommerce or Xcart.
Amazon Pay Downsides
Fees for low volumes merchants are incredibly high.
Some online reviews claim it can take awhile to get approved.
Typically takes 3 to 5 business days to get paid, which on the slow side.
9. Adyen

Adyen is the surinamese for "Start over again", which is what the company aims to do with online payments. Their goal is to crate a frictionless, state-of-the-art infrastructure that connects directly to card schemes and payment methods around the world.
For online payments thy currently offer their Checkout solution which works with your website, mobile site and/or app.
Adyen Fees
No setup fee, or surprises
Visa + Mastercard: 0.90% – 1.10% + €0.10
Amex: 3.95% + €0.10
SEPA Direct Debit: €0.25 + €0.10
Adyen Benefits
Offer Multiple bank accounts and multiple currencies.
Allows you to accept every payment on one platform.
Fees are extremely competitive, although there is a minimum invoice of €100 ($120).
Adyen Downsides
Designed for bigger merchants since there is a minimum invoice amount of €100 ($120).
Pricing for European fees is given in Euros, although you can accept GBP
Typically settles funds to your bank account twice a week, which is slower than some other services.
10. 2Checkout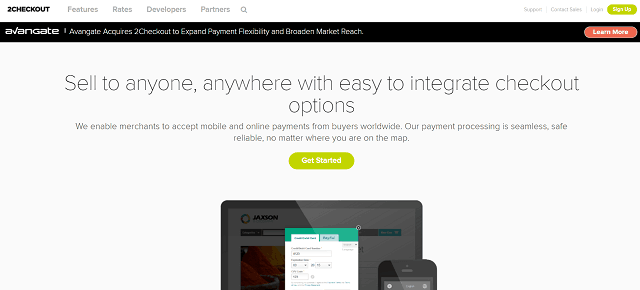 2Checkout are global leader in online payments. They claim to be trusted by over 50,000 merchants and support transactions in 196 countries through 8 payment methods, 26 currencies, and 15 languages.
In terms of online payments in the UK they offer:
Global Payments: Accept payments throughout the world.
Hosted Checkout: Either standard or inline
Payment API: Payment processing power directly into your website.
Online shopping carts: Works with almost all leading options
Recurring billing: For membership or subscriptions
2Checkout Fees
Standard UK Fee: 2.4% + 30¢
Cross border Fee: 1.5%
Chargebacks: $25
Currency conversion: 2-3%
2Checkout Benefits
Offers a complete range of online payment systems.
Works with almost every possible shopping cart solution.
Very easy to get started.
2Checkout Disadvantages
Fees are not the lowest out there.
Many complaints about sudden account closures.
Also complaints of poor customer service.
Learn More: 2Checkout Website or read 2Checkout reviews.
11. Authorize.net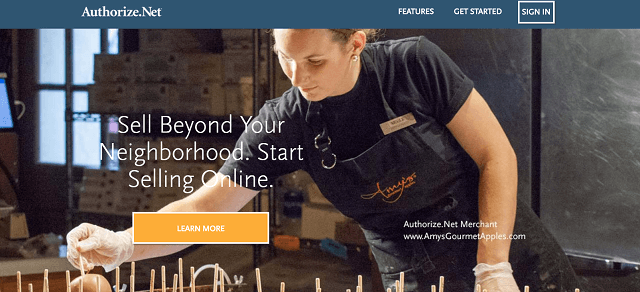 Authorize.net is one of the oldest online payment processing companies out there. They boast that they have over 400,000 merchant customers around the world.
They currently offer two solutions for UK businesses. Either Payment Gateway & Merchant Account or just a Payment Gateway.
Authorize.net Fees
Payment Gateway & Merchant Account: Transaction Fees: 2.49% + £0.15 and Monthly Gateway fee of £19 with free set-up.
Payment Gateway Only: Gateway transaction fee of £0.10 + Monthly Gateway fee of £19 with free set-up.
Authorize.net Benefits
Offer Automated Recurring Billing for free.
Free Advanced Fraud Detection Suite
Includes a Virtual Terminal.
Authorize.net Downsides
Charge a monthly fee when most competitors do not.
Charge extra (£15/month) for extra currencies beyond GBP.
Transaction fees are on the higher-end of the spectrum.
Learn more: Visit the Authorize.net website or read Authorize.net reviews
Don't see what you're looking for?
You can compare even more companies by getting a free quote using the form above to request additional quotes.
Disclaimer: We have affiliate relationships with Shopify, Worldpay, EKM, Payoneer, 2Checkout and Authorize.net. This means we may get paid a commission if you purchase one of their products by clicking from our site. However, this will come at no cost to you.