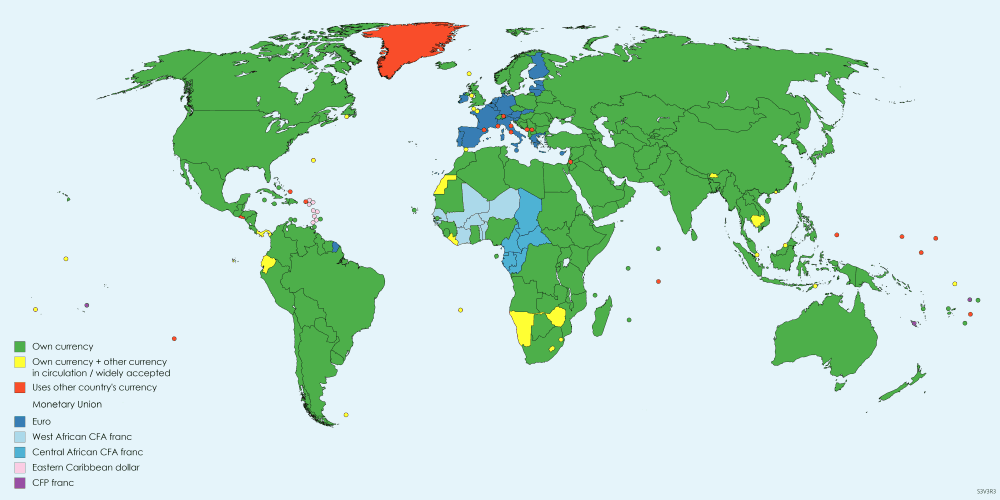 Map created by reddit user s3v3r3
The map above shows which countries use their own currencies and which don't.
The best known example of countries not using their own currency is the Euro, which is used by 19 of the 28 member states of the EU. These are: Austria, Belgium, Cyprus, Estonia, Finland, France, Germany, Greece, Ireland, Italy, Latvia, Lithuania, Luxembourg, Malta, the Netherlands, Portugal, Slovakia, Slovenia, and Spain.
However, the Euro is not the only example of a currency used in multiple countries.