Wondering which Ecommerce platform is best for your UK business? Below we look at and compare 21 of the top platforms (based on search volume) on the market to help you find the right one.
First we'll take a look at prices and payment processing options, then we'll look at each platform in more detail, highlighting the pro and cons of each one.
Ecommerce Platform Prices
The table below gives a brief overview of the price ranges of the most popular platforms. We've listed prices in the currency listed on the company's website, which is why roughly half of them are priced in dollars rather than pounds.
| Platform | Cheapest Plan | Most Expensive Plan* | Free Trial? |
| --- | --- | --- | --- |
| | £5 / month | £259 / month | 3 Days, then £1/month for 3 months |
| | £34.99 (+VAT) / month | £541.66 (+VAT) / month | 28 Days |
| | $29.95 / month | $299.95 / month | 15 Days |
| | Free | $29.99 / month | Free Plan |
| | Free | $3,417/month | 30 Days |
| | Free | Free | NA |
| | Free | Free | NA |
| | £69 / month | £199 / month | 14 Days |
| | Free | £99/month (+VAT) | Free Plan |
| | £0.15 item listing fee | £0.15 item listing fee | Setup is Free |
| | £24.95 (+VAT) / month | £69.95 (+VAT) / month | 14 Days |
| | $15 / month | $135 / month | 14 Days |
| | Free | $5,995 (lifetime license) | Free Plan |
| | £10.10 / month | £15.57 / month | Free Plan (ad supported) |
| | £13 / month | £37 / month | 14 Days |
| | $29 / month | $229 / month | 15 Days |
| | $44.95 / month | $199.95 / month | 14 Days |
| | $19 / month | $600 / month | 15 days |
| | £14.99 (+VAT) / month | £49.99 (+VAT) / month | None |
| | £24.99 (+VAT) / month | £59.99 (+VAT) / month | 14 Days |
| | £9.99 (+VAT) /month | £49.99 (+VAT) / month | None |
* This is based on prices listed on the platform website and excludes enterprise priced plans.
Please Note: The prices listed above were believed to be accurate at the time of writing (July 2023) However they are subject to change at any time. Moreover, prices were taken directly from each company's website so may or may not include VAT and may or may not be based on annual billing.
Ecommerce Payment Processing Options & Rates
While monthly Ecommerce platform costs are important, you're actually likely to spend more on credit and debit card processing fees once your store becomes even modestly successful.
This is also where the differences between platforms becomes a bit more complicated. Broadly speaking you'll have two options: either go with a platform with integrated payment processing or go with one that uses an external payment processor (e.g. payment gateway, Paypal, Stripe, etc.)
The big advantage to using an integrated payment solution is that it makes set-up far easier, especially if you're not technically savvy. It also means you only have to deal with one company for your entire Ecommerce experience. This allows you to focus on building your store rather than spending fiddling with payment settings. Shopify and EKM are the two most popular platforms with fully integrated payments.
The downside, is that most integrated payment solutions are not the cheapest option on the market. For example, Basic Shopify charges are 2.2% + 20p for card payments. This is lower than Paypal's at 3.4% + 20p, but not as low as alternatives such as Stripe 1.4% + 20p (UK cards; international cards 2.9% + 20p).
However, by comparing merchant accounts and payment gateways on sites like ours (see form above) you may be able to find solutions that charge <1% for credit card payments and <0.5% for debit card payments.
Platform
Integrated Payments?
Rates For Smallest Sellers
Rates For Largest Sellers
Shopify
Yes, but can also use own solution.
2.5% + 25p
(or 2.0% external payment gateway fee)
1.5% + 25p
(or 0.5% external payment gateway fee)
EKM
Yes, but can use own solution.
2.49%
1.99%
BigCommerce
Yes, but can use own solution.
2.9% + 30¢
2.2% + 30¢
Big Cartel
No, requires either Stripe and/or Paypal
1.4% + 20p (Stripe)
3.4% + 20p (Paypal)
1.4% + 20p (Stripe)
1.9% + 20p (Paypal)
Adobe Commerce (Magento)
No
Depends on your payment gateway
Depends on your payment gateway
WooCommerce
No, requires an extension
Depends on your payment gateway
Depends on your payment gateway
PrestaShop
No
Depends on your payment gateway
Depends on your payment gateway
Lightspeed
No
Depends on your payment gateway
Depends on your payment gateway
Ecwid
Yes
2.4% + 20p
2.1% + 20p
Etsy Shop
Yes
4 % + £0.20 payment processing fee + 3.5% transaction fee
4 % + £0.20 payment processing fee + 3.5% transaction fee
ShopWired
No
Depends on your payment gateway
Depends on your payment gateway
Volusion
Not in the UK
Depends on your payment gateway
Depends on your payment gateway
X-Cart
No
Depends on your payment gateway
Depends on your payment gateway
Wix Ecommerce
No

Depends on your payment gateway
Depends on your payment gateway
Squarespace Ecommerce
No
3% transaction fees + regular payment processing fees
No transaction fees + regular payment processing fees
3dcart
No

Depends on your payment gateway
Depends on your payment gateway
Pinnacle Cart
No
Depends on your payment gateway
Depends on your payment gateway
CoreComerce
Yes, but can use own solution
2.75% + $0.25 (+ $25 / month gateway fee)
2.4% + $0.20 (+ $10 / month gateway fee)
123 Reg Ecommerce
No
Depends on your payment gateway
Depends on your payment gateway
Bluepark
No
Depends on your payment gateway
Depends on your payment gateway
1&1 eShop
No
Depends on your payment gateway
Depends on your payment gateway
1. Shopify

Shopify Description: Shopify is currently by far the most popular (based on search volume) Ecommerce platform in the UK. This is due in part to the fact that's among the easiest to set-up and customise.
Their large range of themes and apps means you can create a unique online store with pretty much no coding knowledge.
They also make it incredibly easy to start accepting credit card payments with Shopify Payments. Plus, they can even help you start selling offline with Shopify POS.
The main downside to Shopify is that they are not the cheapest option on the market. However, with a 3-day free trial (no credit card required) and then £1/month thereafter for 3 month, they allow you to test their platform before you actually spend any money on it.
Shopify Features:
Unlimited number of products
Full Website and blog using your own domain name
Integrated payment solution
Free SSL certificate
24/7 support
Discount codes
Can also sell offline via Shopify POS
Ability to set-up a Facebook store
Large range of shipping apps
Sync inventory and orders across sales channels (e.g. Amazon, eBay, etc.)
You can see a full list of tools and features on their website.
Shopify Pros:
3-day free trial (with no credit card required), then just £1/month for 3 months
Large range of apps and themes
Integrated payments makes accepting credit cards easy
Unlimited products on all plans
Pricing is clearly displayed
Shopify Cons:
Fees can add-up (e.g. monthly, payment processing, apps, theme, etc.)
Blogging platform not as advanced as WordPress
Can be difficult to migrate to a different platform down the road
Final Verdict: If you want an easy to set-up, all-in-one eCommerce solution, Shopify is worth trying since there is no upfront cost and no risk.
2. EKM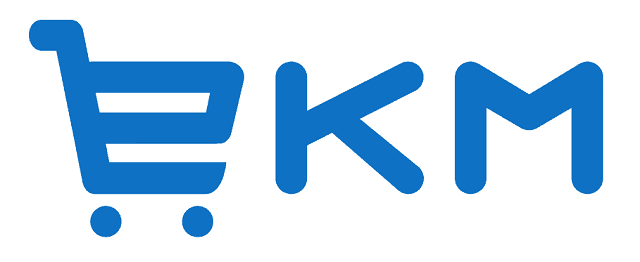 EKM Description: EKM was founded in 2002 and was the first cloud based eCommerce platform in the UK. On the surface EKM is quite similar to Shopify, but since they're 100% UK based, they tend to be a bit more attuned to UK business needs.
They offer an all in one Ecommerce platform that includes everything you need to sell online, from your own domain name to the ability to take payments. They have over 150 themes, so your shop will look unique. Plus all Ecommerce features come standard with all plans, which means you don't have to pay for expensive add-on apps.
They claim to power over 30,000+ Shops which have collectively generated £5 billion in sales worldwide. They also have a very impressive 9.4 out 10 on Trustpilot based on over 1,500 customer reviews.
Plans start from £34.99+VAT per month with no contract, and you can even try it free for 28 days through our special offer link. (Normally you only get 14 days free)
EKM Features:
All features included on all plans
3 Month Account Manager to help you get your shop up and running
Free Domain & SSL
Unlimited products
UK Based Support
Payments included
Hosting included in price of all plans
No transaction fees
Ability to add your own WordPress blog to your site
Free live chat feature
Free 033 number
EKM Pros:
Upfront pricing that really includes everything (no hidden charges or add-on costs) starting from £34.99+VAT per month.
Great Trustiplot reviews (9.4 out of 10 based on over 1,500 reviews)
Powerful range of features included as standard
Free domain name, SSL certificate and payment processing included
Free account manager to help you set-up and market your shop.
EKM Cons:
Transaction fees for payment processing are not the cheapest (1.99%-2.49%), but you can use your own payment gateway if you want.
Prices for all plans are not the cheapest on the market, but they do include all features, so may work to be cheaper in the long run.
Since they are a UK company, they charge VAT on all plans
A few customers have complained about support issues, but EKM seem to be quick to follow up and try and resolve problems.
Plan pricing is based on how much you sell, so if you sell more you do pay more
Final Verdict: EKM is probably the best Shopify alternative for UK businesses, and in many if not most cases should probably be their first choice. Considering you can try it free, it's definitely worth a look.
Click to Try EKM Free For 28 Days Or if you're ready to buy now get 50% off your first year click here
3. BigCommerce

BigCommerce Description: BigCommerce offers three solutions for businesses looking to build on online shop. For small businesses, their standard solution offers: "A sophisticated platform for increasing sales, streamlining your business and expanding to new channels."
Larger businesses can opt for their Enterprise solution which offers an "ecommerce platform with superior reliability and advanced tools for running your whole business." Finally, unlike the other platforms listed they also offer bespoke solution for B2B businesses and wholesalers.
Store Design is BigCommerce's new Visual Merchandising Tool. This release adds capabilities for customising the theme's look and feel which were previously handled as part of Theme Editor. This release lays the foundation for building the next iteration of visual merchandising capabilities (Widgets, Dynamic Widgets, CMS Promos, etc).
It improves:
Efficiency: Merchant experience via centralized and streamlined theme management and capabilities.
Performance: Improved performance with changing settings and live previewing.
Cross-Browser Support: Developed and tested the functionality to ensure support across major browsers including IE, Chrome, Safari, Firefox, iPad (iOS), etc.
All solutions are fully hosted, all-in-one solutions and include integrated payments powered by Paypal (can use other providers). All their plans include Unlimited products, file storage and bandwidth with pricing based on the value of sales processed each year. And like many of the other platforms listed, you can try them free for 30 days (exclusive) before even giving your credit card.
BigCommerce Features:
No transaction fees
Easy set-up: Offers a launch guide and simple control panel, so users can have their site up and running in as little as nine steps.
Unlimited products, file storage and bandwidth
Unified channel management: Sell direct on Facebook, Instagram, Amazon, eBay, and Google Shopping.
Themes that are built to convert with a focus on great user experience and high conversion rates.
Responsive website with single page checkout
Free Sitewide HTTPs and Dedicated SSL
Product ratings and reviews
Blog
Professional reporting tools
Can offer coupons, vouchers, discounts and gift cards
BigCommerce Pros:
Unlimited products, file storage and bandwidth even on standard plan
No transaction fees
Offer a bespoke B2B and wholesale solution
Large number of free apps to choose from
Feature a variety of positive press reviews on their website
BigCommerce Cons:
Pricing tied to sales volume, not features you need
Small selection of free themes, paid themes cost $145-$235
Integrated payment fees are quite high (but you can use your own solution)
Some paid apps are very expensive (e.g. $1,000+ per month)
Poor reviews on Trustpilot
Final Verdict: BigCommerce offer low upfront costs and a full range of features included with their standard account. Moreover, they're one of the only platforms offering a solution specifically for B2B and whole businesses. However, you do need to watch the prices of some add-ons such as themes, apps and payments.
Click Here To Try BigCommerce Free For 30 Days
4. Big Cartel

Big Cartel Description: Big Cartel are one of the most popular Ecommerce platforms in the UK with a particualr focus on artists. They they have: "nearly a million makers, designers, musicians, and other artists using Big Cartel to build a unique online store and run a creative business."
Their platform allows you to tweak the look of your store with a range of pre-made themes or give your store a completely custom look by tweaking the HTML, CSS, and JavaScript directly.
They claim their site is mobile friendly allowing you to manage your shop from any phone or tablet.
Big Cartel Features:
Focus on artists and makers.
Ability to easily tweak the design of your site via code
Real-time stats
SEO (Search engine optimised) site
Order and inventory management
Promotional tools
Mobile-friendly site
iPhone and iPad apps to handle in-person sales at craft fairs, concerts, and other live events.
Option to use your own domain
Can use Stripe, PayPal payments or both.
Big Cartel Pros:
Free plan (5 or fewer products)
No coding required (but also coder friendly)
Use of custom domain
Ability to sell digital products and in-person
Quick setup
Big Cartel Cons:
Pricing based on number of products you're selling
Limited payment options (Currently only stripe or Paypal)
Limited number of themes (only 13 currently available)
Number of products per store currently limited to 300
Limited number of apps compare to Shopify
Final Verdict: While Big Cartel may be easier to set-up than Shopify, it lacks many of their advanced features. However, their free plan is perfect for small artists looking to get started selling online.
5. Adobe Commerce (Magento)
Adobe Commerce Description: Adobe Commerce (formerly Magento) is arguably the most powerful of the Ecommerce platforms on our list, but that comes at a cost. Their top-tied plans cost far more than the competitors, but in return allows you near total control over how your site looks and behaves.
Broadly speaking their are really two Adobe Commerce options. The first is Adobe Commerce Open Source (formerly Community Edition) which is their free and flexible, open source platform for developers and small businesses. However, it requires specialised Adobe Commerce web hosting.
The second is Adobe Commerce which is their cloud hosted solution and is definitely not free (not including the free 30-day trial).
Neither option will be as easy to set-up as the other solutions on the list, but conversely their are the only solution offering a full enterprise level Ecommerce solution.
Adobe Commerce Features: (Commerce)
Promotions and Pricing
Search Engine Optimisation
Site and Content Management
Catalog Management
Catalog Browsing
Product Browsing
Checkout and Payments
Order Management and Customer Service
Customer Accounts & Loyalty
Support for Global Sites
Adobe Commerce Pros:
A global ecosystem of 150,000 developers
Flexibility to customise and extend your platform
Magento Marketplace offers hundreds of extensions and themes.
The Magento Solution Partner Program can help you solve almost any issue
300+ highly-trained solution partners
Adobe Commerce Cons:
Not easy to set-up
Adobe Commerceis by far the most expensive platform on our list
Have to use your own payment gateway
Open Source will require dedicated web hosting
They appear to be losing market share to competitors
Final Verdict: If you need a fully featured, Enterprise level Ecommerce platform, then Adobe Commerce remains one of the best choices out there. However, most SMEs are probably better off using one of the cheaper platforms on our list.
6. WooCommerce

WooCommerce Description: By market share WooCommerce is now the most popular Ecommerce platform according to built with. 11% of the Top 10,000 Ecommerce websites (with a further 9% using WooCommerce Checkout) are using it.
WooCommerce is "free" and is built on WordPress. This gives you access to the largest possible range of plugins and themes of any online platform.
The main downside to the platform compared to Shopify or EKM is that it requires a bit more technical knowledge to set-up. You'll need to find your own WooComerce hosting and payment gateway in addition to finding a website theme and adding custom plugins.
You also won't have access to dedicated customer support as you would with a platform such as Shopify or EKM, which means if you have problems with your store you may be on your own.
WooCommerce Features:
Built on WordPress which runs 26% of the web.
Seamlessly integrates commerce with content.
Only add the options you want.
Use it to sell anything (physical products and digital downloads to subscriptions, content and even appointments)
Add unlimited products and users
Take unlimited orders
More than 400 official extensions
Edit any part of your site
Built-in blogging
Embed products, checkout and more on any page
WooCommerce Pros:
Cheapest option out of the box. Although does still require WooComerce hosting (from £2.75/mo).
Largest number of themes to choose from
Biggest range of plugins to choose from
No limits on what and how much you can sell
Ability to customise almost any part of your store and site
WooCommerce Cons:
Requires more technical knowledge to set-up than some other platforms.
Have to use a third-party payment gateway
Many extensions still cost money
No support if you have issues with your site.
Final Verdict: If you know how to built a site in WordPress and are comfortable troubleshooting your own technical issues, WooCommerce offers you the greatest degree of flexibility and customisation at the lowest price of any of the platforms here.
7. PrestaShop

PrestaShop Description: PrestaShop is an open source ecommerce software platform that claims to have more than more than one million users. Similar to WooCommerce there is no cost to use the basic version of software. However, that comes with the trade-off of having to do more of the setup yourself, compared to Shopify or EKM.
At a minimum, you'll need to sort out web hosting and acquiring your own payment gateway.
Both 1&1 and Sitegound have hosting packages specifically designed for PrestaShop to make this process slightly easier. (Note 1&1 is their preferred solution).
There are also other premium add-ons that extend the functionality of your PrestaShop (e.g. Amazon shopping cart, abandoned cart reminders, popups, etc.) but most of these are not free. Finally, they have premium experts and training modules to help you build almost any aspect of your online shop, but again these are not free.
PrestaShop Features:
Quickly create products to sell online
Choose which message to display for out-of-stock items
Track the inventory of each product
Configure the shipping methods
Add a product search box in your 404 error pages
Configure the one page checkout
Allow your customers to quickly create an account
Configure taxes depending on the locations
Configure coupons
Connect your store to social networks
PrestaShop Pros:
Cheap to get started, although you'll still need PrestaShop hosting (from £0.99 a month).
600 features with 1000+ modules and themes available
Premium online training available
Quickly build a custom template with the Starter Theme
Translated in 25+ languages
PrestaShop Cons:
Requires more technical knowledge to set-up than competitors such as Shopify and EKM
Premium training can be quite expensive
Many add-ons cost £100+
Need to find your own payment gateway solution
Has quite poor reviews on Trustpilot
Final Verdict: If you're looking for a cheap, but powerful Ecommerce platform, then PrestaShop is definitely an option to consider. Just be aware that additional support and many add-ons are not free when comparing the price with other solutions.
8. Lightspeed

Lightspeed Description: Lightspeed is best known for their EPOS system, but they now also offer a complete e-commerce solution as well.
This is especially powerful if you're planning to be an Omnichannel retailer (industry speak for selling on and off-line). Their platform includes everything you'd expect to find in an Ecommerce software solution from SEO friendly pages to marketing tools to custom themes and apps.
They claim to have 50,000+ customers in 100+ countries around the world, who process £12B+ worth of transactions annually. They also claim that the average growth experienced by Lightspeed customers in their first year of use is 20%.
Finally, they offer a free 14-day trial, so you can test it out before committing.
Lightspeed Features:
Comes with built-in SEO tools
Integrate with and sell directly over Facebook
Allow customer product reviews in your online store
Run promotions and create custom pricing for single items, groups of items
Take advantage of upsell and cross-sell features
Display related products to give shoppers more buying options
Choose from over 60 theme options
HTML and CSS template editor
Send customers automated emails to track their packages
Accounting, social media, payment services, marketing, invoicing, and reports apps all available
Lightspeed Pros:
Offer a free 14-day trial.
Very easy to use
Can help you sell both offline and online.
Free onboarding as soon as you sign up and 24/7 support.
Very positive customer reviews on Trustpilot
Lightspeed Cons:
After 14 days, prices start from £39/month (but does include a lot of features).
Do not clearly display prices of all plans
Only 60 theme options included
Pricing on many apps is variable
Limit of 250 products on cheapest plan
Final Verdict: Lightspeed's core product is their EPOS system rather than their Ecommerce platform. That said, their Ecommerce platform offers all the features you'd expect, along with excellent customer service. Therefore, it's a great solution if you want to sell both on and offline.
Click Here to Try Lightspeed Ecommerce Free For 14 Days
9. Ecwid

Ecwid Description: Ecwid is slightly different from some of the other platforms listed. It can be seamlessly integrated with your existing website, business page on a social network, your blog, marketplaces or mobile app.
All the storefronts are synced and managed from one control panel.
It is a cloud based platform, which means they host it and there's no installation required. It can added to any website via their widget or via a plugin for WordPress, Joomla, Drupal, and Wix websites.
Pricing is very competitive, with a Free Forever Plan to Ulimited Plan, which is still just £99/mo (+VAT).
Ecwid Features:
No set-up or transaction fees and no credit card is required.
Add your store to multiple sites, blogs, and social networks and manage it all from one place.
Install in minutes.
Responsive design so that your store looks perfect on any device
Language Detection
Allow customers the option to create a profile or enable checkout without creating a profile for faster transactions.
Real-time shipping rates allow customers to see costs based on their location.
Offer promotional pricing, discount coupons, volume discounts, and more to help generate more sales.
Can customise your store's design.
Choose from several different secure ways to accept payments among over 40 different payment options, including inergrated payments.
Ecwid Pros:
Can use your existing website
Have a free plan, and other plans are reasonably priced.
Ability to sell on your website, mobile phones, social sites and marketplaces simultaneously.
ShopApp automatically creates and publishes a native mobile app in the Apple App Store and Google Play just for you.
Offer solutions to work with offline POS systems.
Ecwid Cons:
Integrated Ecwid Payments fees are quite high (but you can use your own solution instead).
Not really a complete standalone Ecommerce solution (e.g. still need a website)
Live Chat and Phone Support only for premium plans
Included back-end stats are little basic
Can't easily display prices with and without VAT
Final Verdict: If you have an existing website, Ecwid may be the perfect solution for you. With no cost to get started, and a huge range of features you don't need to reinvent the wheel to start selling online.
Click Here To Try Ecwid For Free
10. Etsy Shop / Pattern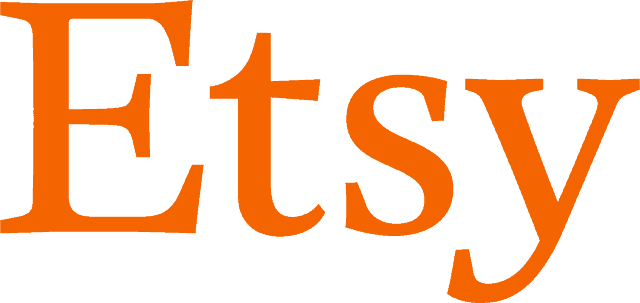 Etsy Shop / Pattern Description: Etsy bills itself as the global marketplace for unique and creative goods. Their major focus is selling handmade items, vintage goods and craft supplies. So if you sell those types of items, having an Etsy shop may make sense.
Selling on Etsy is somewhere in-between setting up your own Ecommerce site and selling directly on marketplaces such as Amazon or eBay. With Etsy you have your own dedicated shop where you can show off your products. But you also get access to their 29 million buyers from around the world.
There are no monthly fees to sell on Etsy, but there are listing fees (£0.15), transaction fees (3.5%) and payment processing fees (4% + 20p).
Their Pattern solution allows you to build a dedicated website that exists outside the Etsy marketplace (although inventory is synced and managed centrally through Shop Manager). With the first 30 days free, and then $15 USD/month, it's a relatively cheap way to set-up an Ecommerce site.
Etsy Shop Features:
Tap into their network 29 million buyers from around the world
No monthly fees
Automatic deposits
Secure transactions
They process payments via Etsy Payments
Offer a Sell on Etsy App
Detailed stats about your shop's performance
E-mail and phone support
Join a community of sellers
Pattern lets you design a custom website that's powered by your Etsy shop
Etsy Shop Pros:
Direct access to large pool of potential buyers
No monthly fees
Creating a Pattern site is relatively cheap and easy if you have an Etsy shop
Unlimited listings
Sell on Etsy App and Shop Manager makes it easy to manage your shop
Etsy Shop Cons:
Have to pay £0.15 per listing
Payment processing fees are high at 4% + 20p
Have to pay an additional 3.5% transaction fee on every item sold
Seller Policy means only certain types of goods can be sold on the site
Poor reviews on Trustpilot and Consumer Affairs
Final Verdict: If you sell handmade, vintage or craft items then selling on Etsy is an incredibly easy way to tap into their huge pool of buyers. However, given their somewhat high fees, you may also want to consider setting up your own Ecommerce store as well.
11. ShopWired

ShopWired Description: ShopWired, like EKM, is one of the few UK based Ecommerce platforms on our list. They claim to be the "UK's favourite ecommerce platform for selling successfully online." based on their positive Trustpilot reviews.
They have all the standard features you'd expect with an Ecommerce platform e.g. 100% responsive, Built in SEO, SSL support, bespoke themes and more. Moreover, the pricing on their top tier is among the lowest on our list (although you will have to pay VAT). So if you're looking for a UK solution ShopWired could be a good fit.
ShopWired Features:
All themes are included in subscription
Full content management system (including blogging & built-in SEO)
100% responsive for mobile & tablet commerce
Sell on multiple channels (e.g. eBay and Facebook)
Allow visitors to view prices in different currencies
Unlimited product options
Abandoned basket recovery
Accept card payments securely through any payment gateway
Flexible VAT settings designed for UK businesses
Bespoke design service available
ShopWired Pros:
Great reviews on Trustpilot
Price for most expensive plan is very low compared to other platforms (only £69.95 per month)
Most reviews mention excellent customer support
ShopWired Cons:
Charge you £89 + VAT per year for SSL
Only 19 themes available (although they can be customised)
Relatively few apps compared to other platforms (and can't sell on Amazon yet)
Final Verdict: ShopWired has great online reviews, with many citing customer support in particular. Moreover, their pricing (especially for their top tier plan) is cheaper than many competitors. However, limited numbers of themes and apps mean they may not be the best solution if you have more advanced Ecommerce requirements.
12. Volusion

Volusion Description: Volusion claims to offer everything you need for your online store and that 180,000 entrepreneurs are currently using their platform.
They offer the most commonly found features on Ecommerce platforms such as free responsive themes, inventory & order management, reporting tools and more. With plans starting at $15 per month, they are one of the cheaper hosted solutions on the market.
Volusion Features:
Built-In SEO Tools (including search friendly URLs, sitemaps and ability to edit robots.txt)
Access to the CSS for custom editing
Easily add product categories
Paypal + Stripe payment processing
Unlimited product options
Auto calculate shipping and tax rates
Simple social management
At-a-glance reporting tools
Create discounts and send newsletters
Volusion Pros:
Very positive reviews on Trustpilot (8.5 out of 10)
Phone support on most plans (except Mini)
Plans are all relatively cheap, with no transaction fees
Volusion Cons:
Only 11 free themes available
Volusion Payments is unavailable to merchants outside of the United States
All plans have bandwidth caps, unlike many competitors who offer unlimited bandwidth
Final Verdict: Volusion's target market is the United States, which means it might not be right for UK businesses who need integrated payments. However, they offer some of the most powerful SEO tools on the market. And their very low priced entry-level plan with a free trial means they're worth a look.
Click Here To Try Volusion Free For 14 Days
13. X-Cart

X-Cart Description: X-Cart claims to be the #1 open source Ecommerce platform for high‑performing online stores. Unlike all the other paid solutions here, they charge a one-time license fee for their software, not a recurring monthly payment (unless you go with their hosted solution).
Moreover, their basic is version is completely free so you can try it to decide if it's the solution for you.
However, the flip side is that it requires you to host the software with a hosting company. So X-cart is a good choice if you have the skills to install it, and don't want to pay an ongoing monthly.
X-Cart Features:
Awesome Design Templates
Open source means full control over everything for you.
X‑Cart is the only PCI DSS compliant software you can run on your own server.
Real‑Time Smart Search
"Clunk-Free" WordPress Integration
Ready for international sales
Export/Import Inventory Data
Bulk Product Editing
Effective SEO Tools
Auctions, coupons and discounts
X-Cart Pros:
All you pay is a one-time licensing fee! No fee for transactions, no large monthly fees, no sneaky add-on fees.
Allows far more control than most other solutions.
Can use the free version for as long as you'd like
X-Cart Cons:
Requires you to find and mange your own web hosting.
Currently only 55 themes, although each of these can be customised
Full support packages cost extra ($199 – $299 a month)
Final Verdict: X-Cart is definitely worth a look for businesses who want to host their ecommerce website themselves, and don't want to pay a monthly fee. Plus, you can try for as long as you like on their free version.
14. Wix Ecommerce (Stores)

Wix Ecommerce Description: WixStores is the Ecommerce offering from leading free website builder Wix. As you would expect it's really simple to get started with them and they offer hundreds of templates to choose from.
Better yet, you can get started for free with their ad supported version, if you don't have a lot of money for upfront investment. Below we look at their features.
Wix Ecommerce Features:
100s of stunning templates
Drag n' drop online store builder
Mobile optimised eCommerce website
Secure checkout
Multiple payment solutions
Beautiful product galleries
Professional store manager
Global tax and shipping
Coupons and discounts
24/7 support
Wix Pros:
Great selection of themes to choose from.
Wix does not take commission from your sales
Multiple payment options to choose from
Large range of apps
Can get started for free.
Wix Cons:
Don't focus on SEO in their marketing for Ecommerce stores
No way to export data if you want to move to another platform
Difficult to add custom functions if they aren't provided by an existing app
Final Verdict: Wix is a an online website builder first, and an ecommerce platform second. This means setting up a beautiful looking online shop is very easy, but you may run into difficulty if you want to implement advanced functions and/or move platforms in the future.
Click to Try Wix Ecommerce for Free
15. Squarespace Ecommerce

Squarespace Ecommerce Description: Squarespace is a cloud hosted website builder. And, similar to Wix, it is one of the most popular options for building any type of website online. They also offer an Ecommerce platform allowing you to set-up an online store, quickly and easily.
However, unlike Wix they do not offer a free plan (although they do offer a free trial). They also offer fewer payment options (Stripe and/or Paypal only for now). However, they do offer pretty much all the features you're likely to want in an Ecommerce platform.
Squarespace Ecommerce Features:
Sell unlimited products
No transaction fees on online store plans
Mobile optimised website and checkout
SSL Secuirty
Free domain with annual plans
24/7 support
Integrated Xero accounting
Label printing via Shipstation
Range of metrics
Customer accounts
Squarespace Pros:
Offer free domains with annual plans
Website builder has a range of top class features
Affordable plans
Squarespace Cons:
Charge transaction fee of 3% on sales on their Business plan.
Limited range of payment options
No 3rd party app store, so add-ons are limited
Final Verdict: Squarespace is a great tool for creating wonderful looking websites that work. However, lack of payment options and 3rd party apps, means it's best if you don't need/want to customise each aspect of your store.
16. 3dcart

3dcart Description: 3dcart is an all-in-one Ecommerce software solution. The name comes from their view of the three dimensions of Ecommerce: Store Owners, Search Engines, and Shoppers.
3dcart provides a complete set of tools to equip you for building, marketing, and selling from your website. Additional apps are used for customisation and extra features, not as essential building blocks.
They offer a range of solutions from shopping cart software to B2B & Enterprise Ecommerce to simple Buy buttons. No matter what your needs they likely have a solution for you.
3dcart Features:
No transaction fees
Unlimited Orders
Unlimited Products
Unlimited Bandwidth
PCI Certified hosting with SSL technology
Full FTP access
Sync your products for sale on eBay, Amazon, Google Shopping, Facebook and more
A robust selection of apps
Range of free and paid themes
No contracts. No hidden caveats. No surprise fees
3dcart Pros:
Powerful solution that offers complete control over your store including full FTP access
Includes a huge range of features, even on their basic plan
Also offer a POS solution if you want to sell offline
Offer a 15 day free trial
3dcart Cons:
Not easy to set-up for complete novices
Free themes look and feel a little dated
Relatively small number of extra apps available
Final Verdict: 3dcart may not be the best known solution in the UK, but it offers a large range of features that make it worth a look, especially if you want to get under the hood of your website.
Click To Try 3dcart free for 15 days
17. Pinnacle Cart

Pinnacle Cart Description: Pinnacle Cart allows you to host your store with them or on your own hosting company. Both options allow you to syndicate your products to the largest marketplaces such as Amazon, Google Shopping and Facebook.
With a powerful range of features, they are worth looking no matter how you want to host your site. All of the following are availbe even on their most basic plan.
Pinnacle Cart Features:
No Transaction Fees
Unlimited Products
Unlimited Administrative Accounts
One-Page Checkout
Real-time Shipping w/Quotes
Over 30 Payment Methods
Reviews and Ratings
Cart Abandonment Remarketing
Custom Pages and Questions
Predictive Search
Pinnacle Cart Pros:
One of the few platforms that allows you to host your store on your own web servers or host with them
Offer good range of themes
Offer an array of add-on business services, including design, development, marketing, and more
Pinnacle Cart Cons:
Blog only available on request (extra $4.95/month)
Recurring billing and Product Filtering cost extra on their two most basic plans
Basic plan offers very limited bandwidth and diskspace
Final Verdict: Pinnacle Cart is an ideal solution if you're looking to host your online store yourself and/or you are looking to take advantage of their high-end features. However, if you're only looking for a basic online store, you should probably consider an alternative based on the combination of price and features.
Click To Try Pinnacle Cart Free For 14 Days
18. CoreCommrce

CoreCommrce Description: CoreCommrce offers a few ways to set-up your online store. If you're starting from scratch you can use their platform to build your entire site. However, if you already have an existing website then they allow you to sell via a subdomain and/or via hosted payments page.
They have a large range of pricing plans (based on sales volume), so you only pay for what you need. No matter which options you choose you'll have to the following features.
CoreCommrce Features:
Free responsive web themes
Unlimited file storage and bandwidth with all plans (except personal)
Marketplace Integrations (Amazon' eBay' Facebook' Google etc.)
Multi-lingual & multi-currency
Shipping: real-time quotes' label printing' tracking (all global)
Coupons' discounts' product bundling
Gift certificates' wish list' gift registry' reward points
Built-in SEO' CRM
Built-in Blog
Product Reviews and Customer Ratings
CoreCommrce Pros:
Team will help you migrate platforms
They offer a variety of features to help you sell globally
Free onboarding session with an onboarding coach when you sign-up
CoreCommrce Cons:
Personal plan only allows 3 products
Core Payments Processing fees are quite high
Extra fess to use own gateway, hosted payment pages and recurring billing functionality
Final Verdict: CoreCommrce is a platform to consider if you're planning on selling globally and/or need the help of an expert to get-up and running.
Click To Try CoreCommerce Free For 15 Days
19. 123 Reg Ecommerce

123 Reg Ecommerce Description: 123 Reg is one of the few UK companies on this list and are best known as a domain registrar.
However, they also offer you the ability to build your own Ecommerce website using their website builder and/or host some of the other solutions above.
123 Reg Ecommerce Features:
Complete control over the look and feel of your website.
Hosting & email is included
Sell digital products
Responsive design
Sell on Facebook
Website personalisation for each visitor
Ecommerce tools are integrated with 30+ secure, trusted payment providers
Shipping integration
Manage product options and stock control
Create your own promotions
123 Reg Pros:
No coding knowledge required to get started
Includes free hosting, email and domain name
Cancel within 30 days of purchase with a full money back guarantee
123 Reg Cons:
No free trial offered
Minimum contract period is 12 months.
Basic plan is extremely limited (10 products max)
Final Verdict: Since 123 Reg are a UK based company, their Ecommerce solution is designed for UK businesses and might be right if you only need limited Ecommerce features.
20. Bluepark

Bluepark Description: Bluepark is a UK based company specialising in Ecommerce software that has delivered quality software and service to over 2,000 businesses since 2004. Here are just a few of the features their platform offers.
Bluepark Features:
Unlimited bandwith
30 free themes to choose from
Full HTTPs supported (SSL certificate sold separately)
Google Shopping and other feeds supported
SEO friendly URLs (keywords and .html pages)
Customisable page titles, descriptions and meta tags
Multi-language and multi-currency, auto-detection
Comprehensive inventory management
On-site or off-site card payment processing
Import and export product data via CSV
Bluepark Pros:
Amazing Trustpliot reviews (9.7 out 10)
A large range of features to build your store
UK (Witney, Oxfordshire) based company, with UK based technical support
Bluepark Cons:
Template designs are basic (but functional)
SSL certificates not included as standrad
Multi channel selling requires multiple sites
Final Verdict: Bluepark gets amazing reviews on Trustpilot and offers many features specifically aimed at UK businesses. Therefore it's worth a look if you don't mind investing a little bit more time and effort getting your site up and running.
21. 1&1 eShop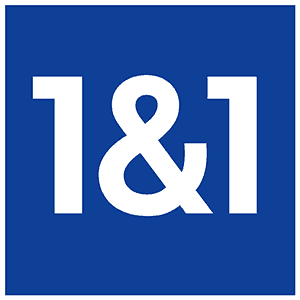 1&1 eShop Description: 1&1 are one of the better known domain registration and hosting companies in the UK. And like 123 Reg they also offer an Ecommerce solution called 1&1 eShop.
1&1 eShop Features:
Unlimited items
SSL Certificate included
10 payment methods (expect basic plan which offers 3)
Professional design templates
Can easily connect your products to Amazon, eBay, and other online marketplaces
Can also connect to price comparison portals
Offer vouchers to your customers.
Can use Google Analytics
Automated email notifications
Automatically updated inventory
1&1 eShop Pros:
One of the few solutions that intergrates with price comparison sites
1&1 has generally positive reviews when it comes to customer service
Integrated shipping solution
1&1 eShop Cons:
No free trial
Plans are offered on a 12 month contract basis
Basic plan has very limited features
Final Verdict: No free trial and a 12 month contract means 1&1 eShop is not as cheap to get started with as the competitors, but their solution is targeted to UK businesses so still worth considering.
Conclusion
So which Ecommerce platform is best? To be honest all of the options above are pretty good and can help you start selling online. Which one is best, will depend on what your requirements are.
For a fully hosted, all-in-one solution with built-in payments, Shopify and EKM are both great choices.
Both WooCommerce and Magento remain the market leaders for self-hosted solutions, although X-Cart and Pinnacle Cart are also worth a look.
If you want to sell both offline as well as online then Shopify and Lightspeed are probably the top choices.
If you just want to add Ecommerce functionality to an existing website you should look at Ecwid.
Want the maximum ability to customise your website? Then have a look at 3dcart or LemonStand.
Finally, if you want to use a top rated UK based company, you should consider EKM, ShopWired and/or Bluepark.
The rankings above are primarily based on UK search popularity, not installed uses. And were believed to be accurate at the time of publication (January 2019) Moreover, we have affiliate and/or partner agreements with Shopify, EKM, Lightspeed, Ecwid, Big Commerce, Volusion, X-Cart, Wix, 3dcart, LemonStand, Pinnacle Cart, Squarespace, 123 Reg, and 1&1. This means they pay us a commission if you buy their services through one of our links. This does not affect the price you pay, but we feel you should know.