Looking to sell online? Then a payment gateway may be exactly what you need. While some merchant account providers offer them as part of their packages, not all offer the best service.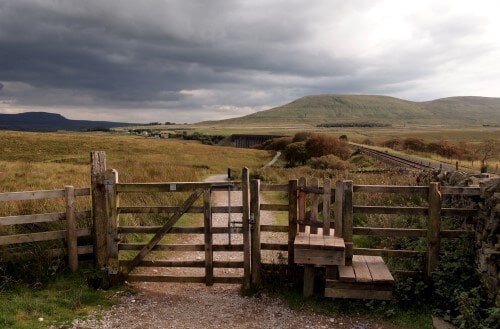 That's why it's vital to learn what to look for before deciding.
So What Is A Payment Gateway?
Basically a payment gateway is a secure way for your customers to enter their payment information, including credit & debit card details, on your website.
It encrypts their data (via SSL) and works with your bank to determine if the payment is legit. If it is then the money will quickly make its way to your bank account. If not then the payment will be rejected and you can avoid painful chargeback fees.
What To Look For In A Payment Gateway:
1. Security: PCI DSS Compliance Level
If you sell online, you need to be sure that your customer data is secure. Failure to do so can result in extremely heavy fines, which could cripple your business. So before choosing a payment gateway provider be sure to check their PCI compliance level.
While you don't have to be an expert in the latest encryption technology it is up to you to know how your businesses handles customer data. To be safe only consider merchants that offer PCI DSS Level 1.
2. Ease of Integration
A Payment Gateway is essentially just a computer program. As a result it needs to be able to integrate with the other programs that run your website.
For example, you may have have content management system (e.g. WordPress, Drupal, Joomla, Magento), shopping cart and payment gateway that all need to work with each other. So be sure the solution you're considering will work with the other systems you use.
3. Uptime & Reliability Record
Your ecommerce website is available 24/7 shouldn't your payment gateway? Uptime and reliability are key components of any well run website. If your gateway is down, it means your business is down. So be sure your provider offers some sort of uptime guarantee.
4. The Right Level of Fraud Detection
Obviously, no merchant wants to sell something only to have it the payment disputed or charged back. However, you want to make sure you're not turning legitimate customers away.
That's why the best payment gateway providers work with their merchants to set the right level of fraud detection so they can sell to all their customers without throwing money down the drain.
5. Payment Options Accepted
At a bare minimum, you'll want to be able to handle both debit and credit card transactions. However, some more advanced gateways allow you to accept vouchers, paypal and whole host of other payment options.
6. Multiple Currencies Accepted
Just because your business is based in the UK, doesn't mean your customers are. If you have the ability to ship overseas, seriously consider a payment gateway that accepts multiple foreign currencies.
However, you should be aware that these transactions may cost you slightly more to complete so plan accordingly.
7. Real-Time Reporting
While not essential many companies now offer real-time reporting as part of their packages. This can give you an up-to-the-minute insight into how your business is doing. It will also help you identify and eliminate problems quickly and easily.
Payment Gateway Costs
You likely want to get all the services mentioned above for a low monthly price.
However, just make sure you don't end up penny wise and pound foolish. There are four costs you need to be aware for that will determine how much ultimately pay for your payment gateway.
One time Set-up Fee: £0 – £250
Monthly Fee: £10 – £50
Transaction Fee: £0.00 – £0.25
Transaction Rate: 1.00-5.00% (may be charged by your merchant account provider rather than payment gateway provider)
So consider how you'll use your account to compare costs. If you process a large number of transactions a lower rate and per transaction fee is more important than low monthly fee.
Payment Gateway Providers
Adyen
Authorize.net
Dharma Merchant Services
Flagship Merchant Services
GoCardless
Pay Pal
Payline
Vantiv
Worldpay