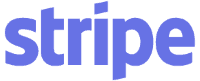 Stripe was founded in 2010 by brothers Patrick and John Collison, with the aim of simplifying online financial transactions.
In the space of 7 short years, the company has grown enormously and now powers businesses in 25 countries, working from nine global offices.
Stripe Credit Card Processing & Payment Services
Stripe Payments
Stripe was engineered to allow developers to accept payments in minutes, without the paperwork, fees and compliance which used to accompany such payments.  Stripe users in the UK can accept the following debit and credit cards from customers in every country in 135 currencies:
Visa
Mastercard
American Express
The company also supports a variety of additional payment methods, depending on the country of your Stripe account.  These include:
Bancontact
iDEAL
SOFORT
WeChat Pay
Giropay
SEPA Direct Debit
Alipay
Stripe is continually working towards adding more payment types and asks customers to request the ones they need for their businesses.
Other Stripe Products & Services
Stripe Checkout: Businesses can accept payment, via desktop, tablet or mobile, without customers having to leave their website.  Checkout is easy to integrate into existing websites.
Stripe Connect: This allows users of any website to collect credit card payments and, pay out to third parties.
Stripe Sigma: Stripe Sigma helps businesses to quickly analyse their Stripe data, giving company analysts detailed information and projections on their customers.  It details payments, pay outs, customers, subscriptions, refunds and more.
Stripe Relay: This API method was developed to improve the way merchants and consumers transact on their mobile devices. It allows online stores to sell their products through apps like Twitter.
Stripe Radar: Stripe have developed Radar to prevent eCommerce fraud.
Stripe Atlas: Stripe Atlas gives international businesses the opportunity to incorporate in the U.S., set up a U.S. bank account and get tax and legal guidance.
Stripe Pricing & Fees
Stripe provides both the payment gateway component and the merchant account component; the company is therefore able to quote one single charge which covers everything.
European Cards: 1.4% + 20p
Non-European Cards: 2.9% + 20p
Companies processing over £20,000 per month can negotiate lower charges
There are no monthly charges
If a refund is given, the charges will be reversed. This is now no longer the case, you will pay fees on all transactions regardless of whether or not they are refunded or not.
Source: Stripe Pricing
To see that compares have a look at: UK Merchant Account & Credit Card Processing Fee Comparison
Stripe Features
Data portability – ability to migrate credit card information to another payment processor
Open channels for email support
An IRC channel for developers to get live help from engineers
Simple and intuitive dashboard
Easy PCI compliance
Clean and well documented API
Security – Stripe.js
Recurring billing
Accounting integration: data can be accessed in real time and connected to existing accounting packages
Ultimate security: no sensitive data reaches your servers
Return customers don't have to repeat the checkout process
Currency conversion: customers can pay in their local currency which will then be converted into your chosen currency
Bitcoin payments can be processed
Company Background
Stripe's founders, Patrick and John Collison hail from a village near Limerick in Ireland.  It's said that both brothers taught themselves coding before their 10th birthdays, as there was little else to do in their rural environment.  Patrick went to MIT and John went to Harvard, but both dropped out of their respective universities to co-found their first start-up, Auctomatic, which they sold for $5 million.  They then went on to found Stripe.
The company's first successful online transaction was in September 2011 with Y Combinator.  Stripe's first customer was also the first company to provide funding to this fledgling enterprise.
Other early investors include Peter Thiel, (one of PayPal's co-founders), Sequoia Capital and Andreesen Horowitz.  In 2013, Stripe received a $20 million Series B investment and bought Kickoff.  2014, saw the company being granted an $80 million Series C investment.
That same year, they announced that they would be supporting Bitcoin transactions and, they became one of the first payment providers that supported Apple Pay.
Stripe has offices and 'Stripes' (remote employees) working in most of the major cities in the world, including Seattle, San Francisco, London, Dublin, New York, Paris, Berlin, Madrid, Tokyo, Singapore and Melbourne.
Today, the brothers have joined the Forbes Billionaires' list, with an estimated worth of $1.1 billion each.  Stripe processes billions of pounds worth of transactions worldwide every year, with its wide-ranging customer base of over 100,000 businesses, from start-ups to corporations.
Some of its high-profile eCommerce customers include ASOS, Missguided, Deliveroo and Lush.
Stripe Pros & Cons
The following pros and cons are based on information available on the Stripe website and reviews from Trustpilot, Sitejabber, BBB, Captera, & FinanceOnline.com.
Pros:
Relatively low fees for UK cards
No monthly fees
Very transparent pricing
Good documentation
Seen as a great alternative to Paypal
Cons:
Some complaints of poor customer service (although Stripe is active at trying to engage with complaints)
Same fees for processing credit and debit cards
May cancel your account with short notice if you sell products or services that violate their terms of service (good idea to check with them to make sure what you're selling isn't a problem).
Refunds and chargebacks still incur the original Stripe payment processing fees.
Stripe Reviews
Trustpilot: 6.9 out of 10 based on 1,084 reviews
Sitejabber: 1.6 out 5 based on 46 reviews
Captera: 4.5 out of 5 based on 337 reviews
FinanceOnline.com: 4.5 out of 5 based on 21 reviews
Stripe Payments
Merchant Machine
Score:
7.03 out of 10
(average of 4 sites above)
Website: https://stripe.com/gb
How Does Stripe Compare?
Stripe's clear pricing makes it easy to compare with other payment gateways and merchant accounts. You do so yourself by wither requesting a quote using the form above or reading more on our merchant account comparison page.