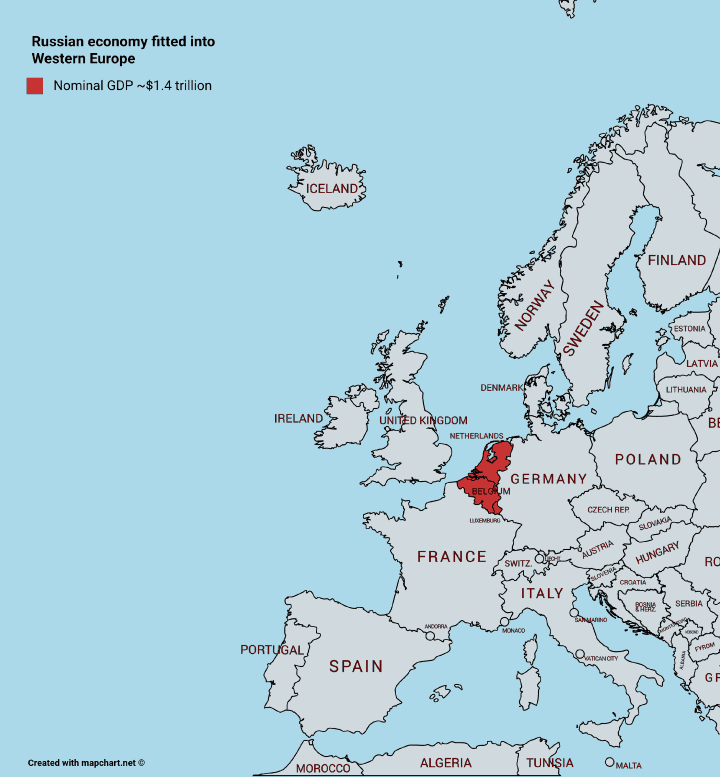 Map created by reddit user eivarXlithuania
The map above shows the size of the Russian Economy (GDP) relative to Western European countries at nominal exchange rates.
On this basis the Russia economy is worth $1.4 trillion, making it the 12th largest in the world. Roughly equivalent to the GDPs of the Netherlands ($824 billion), Belgium ($492 billion) and Luxembourg ($64 billion) combined.