A Virtual terminal is essential for any business that wishes to accept to debit and credit cards by phone, fax or mail.
In the industry these payments are referred to as MOTO and a virtual terminal will allow you to manually process any transaction without the card holder being physically present.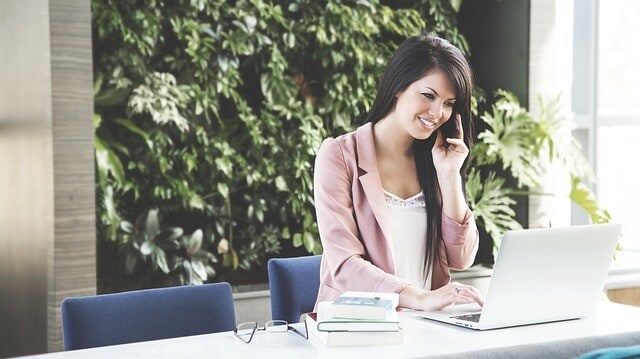 The most important thing to be aware of when looking at virtual terminals is that not all merchant account providers offer the same fees for payment transactions by phone, mail or fax. Most providers will charge more for this type of transaction compared to retail ones, but may sometimes still be cheaper than online.
These days virtual terminals are usually just accessed online via a secure website. This has several benefits including:
Offers an additional way for your customers to pay, thereby increasing potential sales and profits
Being accessible from anywhere you have an internet connection
Can be used by one or more people depending on access level
Track how people are buying things from you
Often more simple to set-up than either retail or online solutions
What types of businesses should use a virtual terminal?
Any business that processes card payments by phone, fax or mail will need a virtual terminal. The good news is that many systems allow multiple-users so whether you're a one person shop or a call centre with thousands of employees, there's a virtual terminal solution for you.
Virtual Terminal Costs
While virtual terminals can sometimes be included as part of a merchant account agreement, they more often than not come with a fee. Sample monthly fees range from:
Paypal charges £20/month for the terminal itself on top of transaction fees.
Worldpay offer deals from as low as £7.50/month.
While some other merchant account providers will offer a free terminal if you use their merchant services.
But, as mentioned above, transaction fees for card not present transactions will usually be charged at a different rate than ones where the card is physically present. So it's important when comparing prices for virtual terminals that you take this into account.
How do virtual terminals work?
Virtual terminals are actually incredibly simple. All it takes is five steps:
Customer calls, mails or faxes you their order details including card information
You log-in to your online virtual terminal
You enter the payment information from your customer exactly as provided
The payment is processed.
The customer is charged and you receive the corresponding funds (minus transaction fees)
Virtual Terminal Providers
There are many companies in the UK that offer virtual terminals as part of their merchant account packages. This includes:
Square – No monthly fee and seeevery payment in real time.
Secure Trading – Systems monitored 24 hours a day 365 days a week and are fully PCI DSS compliant
Paypal – Has solutions that can be used by up to 200 at a time and can also be fully integrated with a card reader.
Streamline – Offers accounts with 24/7 support and one monthly fee for multiple users.
Worldpay – Used by over 250,000 SMEs accounts start from just £7.50 per month.
First Data – Offers real time payment authorization with fraud protection tools.
PaymentSense – Offers payments in pounds, dollars and euros and the ability to create standing orders.
Want to get started?
Then please click here to use our comparison quote form to compare providers online.