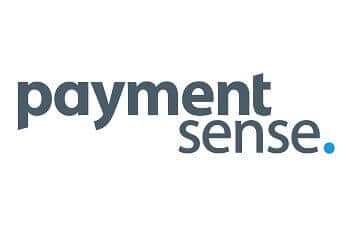 Paymentsense was started in 2010 by two young entrepreneurs who realised that SMEs needed a way to overcome high machine fees and expensive merchant services.
Today, Paymentsense provides affordable merchant services to over 60,000 small and medium businesses in the UK and processes over £5 billion worth of credit card payments annually.
Paymentsense Credit Card Processing & Payment Services
Paymentsense has a range of payment solutions for accepting payments over the phone, online, via invoice or in person. Paymentsense accepts the following means of payment:
Visa
Mastercard
American Express
Apple Pay
Android
Maestro
Other Paymentsense Products and Services
Plus+: Leisure and business offers through Paymentsense rewards programme
Custom Gift Cards: Boosts brand awareness and improves cash flow
Performance Reports: Weekly snapshot of your latest sales figures
PCI Compliance: PCI phone validation service
Automated till roll replacement
Paymentsense Pricing & Fees
Paymentsense doesn't state its pricing and fees on its website. It appears their contract length runs from 18 months to 60 months, with locked-in rates decreasing as the contract progresses. Transaction fees vary depending on the type and size of the business concerned.
To see how that compares have a look at: UK Merchant Account and Credit Card Processing Fee Comparison.
Paymentsense Features
Fraud screening
Countertop PDQ machines
Portable devices
Multiple shopping carts
Pay now buttons and email
Electronic invoices
Gratuity add-on
Mobile top-up add-on
24/7 customer service
Company Background
Friends George Karibian and Jan Farrons founded Paymentsense in 2010. They realised that small businesses in particular were battling to make a profit, when paying high credit card processing fees. The young company founders realised that they 'could use the buying power of thousands of businesses to improve the rates and bring the prices down to support small businesses.'
Paymentsense is based in the UK and is an agent of First Data Europe Ltd. The company has won many awards for its business services. This year the company has been nominated for the Customer Focus Award at the Lloyds Bank National Business Awards 2017 and the Samsung Innovation Award. The latter award is for 'Connect', Paymentsense' latest integrated payment solution.
The company tries to get their customers up and running within 3 days of signing up. For companies who need payment gateways for their eCommerce businesses, Paymentsense can get everything in place within 24 hours.
Paymentsense has earned a good reputation for its customer service. The company aims its services at small businesses. Some business owners may have little or no experience with card processing technology which is why Paymentsense have designed their packages with this in mind. They combine cutting edge technology with ease of use and a 24/7 customer service team.
Paymentsense Pros & Cons
The following pros and cons are based on information available on Paymentsense's website and reviews from Trustpilot and Review Centre.
Pros:
Good customer service
Quick set up
Affordable rates
Easy to use system
Locked-in rate guarantee
Cons:
Locked-in contracts
High contract cancellation fees
Contracts not always fully explained
Hidden service fees
Paymentsense Reviews
Trustpilot: 8.1 out of 10 based on 3,672 reviews
Review Centre: 2.4 out of 5 based on 144 reviews
Paymentsense
Merchant Machine
Score:
8.0 out of 10
(average of sites above)
Website: www.paymentsense.co.uk
How Does Paymentsense Compare?
Paymentsense hasn't published its fees online, so it isn't easy to compare directly with other payment gateways and merchant accounts. Go to the company's request a quote page for a direct quote. You can also read more on our merchant account comparison page.