Note Streamline was bought by Worldpay and no loner operates as a separate brand. This page is no longer being updated.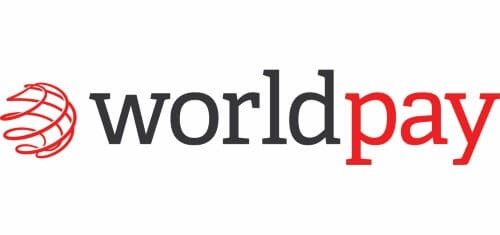 Streamline is part of Worldpay UK and is geared towards small to medium businesses. Worldpay supports payments in over 120 currencies and 200 payment types. Streamline provides the merchant account and generally, Worldpay is the payment gateway. However, businesses can use other payment gateways and still have a Streamline account.
Streamline Credit Card Processing & Payment Services
Streamline Payments
Streamline has a range of payment solutions for accepting payments over the phone, online, via invoice or in person. Streamline accepts a range of payments types in over 120 currencies, including:
Visa
Mastercard
American Express
JCB
Diners
Discover
Other Streamline Products and Services
My Business Dashboard: Business performance insight
Virtual Terminal: Accept card payment over the phone (£9.95 per month)
Pay by Link: Take payments via email (£9.95 per month)
Risk Manager: 10p per transaction
Future Pay: For recurring payments
Customer Service: 24/7
Streamline Pricing & Fees
Streamline has a range of plans for businesses for face to face, virtual (by phone or mail) and online purchases.  Note that Streamline doesn't charge a joining fee.
Face to Face
Pay as You Go – ideal for small businesses
No fixed monthly commitment
A single transaction rate
Transaction authorisation fees apply
One off, upfront terminal admin fee applies (£150)
Premium transactions incur higher fees
18-month terminal hire agreement
Includes, choice of desktop, portable or mobile terminal and choice of bolt on options + PCI annual management fee
Fixed Monthly – suited to businesses who have a steady flow of transactions
From £49.99 – includes transactions up to a set threshold
18-month terminal hire agreement
Includes terminal rental fee, choice of desktop, portable or mobile terminal, PCI annual management fee and membership of Worldpay Benefits Club
Standard – Suitable for businesses with a high volume of transactions
Combination of regular monthly fees and transactions charges based on business volumes
£15.45 monthly terminal rental fee
Variable transaction rates dependant on volume
Transaction authorisation fees
£15 minimum monthly service charge
Separate debit and credit card transaction rates
£29.99 PCI annual management fee
Premium transactions incur higher fees
18 or 36-month terminal hire agreement
Online
Pay as You Go – designed for businesses who want a flexible, low commitment option.
Pay per transaction
Transaction authorisation fees apply
Gateway fee, 10p per transaction
Premium transactions incur a higher fee
Choice of bolt on options
Fixed Monthly – ideal for businesses that have consistent monthly transactions.
From £49.95 monthly – includes transactions and authorisation fees up to a set threshold
Standard – A combination of regular monthly fees and transaction charges based on business volumes.
£19.95 monthly online payments gateway fee
Gateway fee, 10p per transactions after first 350 transactions
PCI annual management fee of £29.99
Premium transactions incur higher fees
Source: Streamline
To see how that compares have a look at: UK Merchant Account and Credit Card Processing Fee Comparison.
Streamline's Features
Risk manager
24/7 customer service
Integrated payment page
Accepts multiple currencies
PCE DSS compliant
One account
Built-in contactless technology
Tax-free shipping and myCurrency for international customers
Simple setup
Range of card machine – countertop, portable and mobile
Sell in your customer's currency and receive funds in GBP
Use your own computer or tablet to take payments
Track payments with real-time reporting
12 month contract with a 30 day cancellation
Standard contract for terminal hire is 3 years (mobile is 12 months)
Company Background
Streamline has been operating as a payment service provider since 1989. Its beginnings were humble – a simple UK based electronic payment provider that focused on point of sale transactions. Streamline developed The Global Airline Programme with Visa and Mastercard which was one of the first global scheme programmes.
In 2002, the Royal Bank of Scotland bought Streamline and Worldpay but continued to operate them as separate entities. As part of their 2010 government bail out, RBS was forced to sell both Streamline and Worldpay. The companies were bought by Advent International and Bain Capital.
Streamline offers its clients everything from a variety of terminals to eCommerce solutions, which allows the clients to process payments securely face to face, online and via mail or telephone. It markets its business through a partnership with the Federation of Small Businesses, through traditional advertising and through WorldPay. Those consumers who join through FSB get discounted rates and the £250 set up fee is waived.
Streamline's Pros & Cons
The following pros and cons are based on information available on Streamline's website and reviews from Trustpilot.
Pros:
Good customer support
Affordable deals
Easy to set up
12-month contract
Pros:
Complaints made that Streamline doesn't offer set prices
Many customers don't like the 3-year terminal contract
Slow customer service
Streamline Reviews
Trustpilot: 5.4 out of 5 based on 2 reviews
Streamline's score is 7.4 out of 10 (average of 4 sites above).
Website: https://www.worldpay.com/en-gb