Tink is a PSD2 compliant open banking platform that offers its services in the UK and select European countries. 
The company aims to improve the customer journey by providing smoother and safer payment services. On top of that, they also provide other financial services like lending to certain types of businesses. 
In this article, we'll go over what Tink is and review its services and prices. 
Let's get started. 
Tink Overview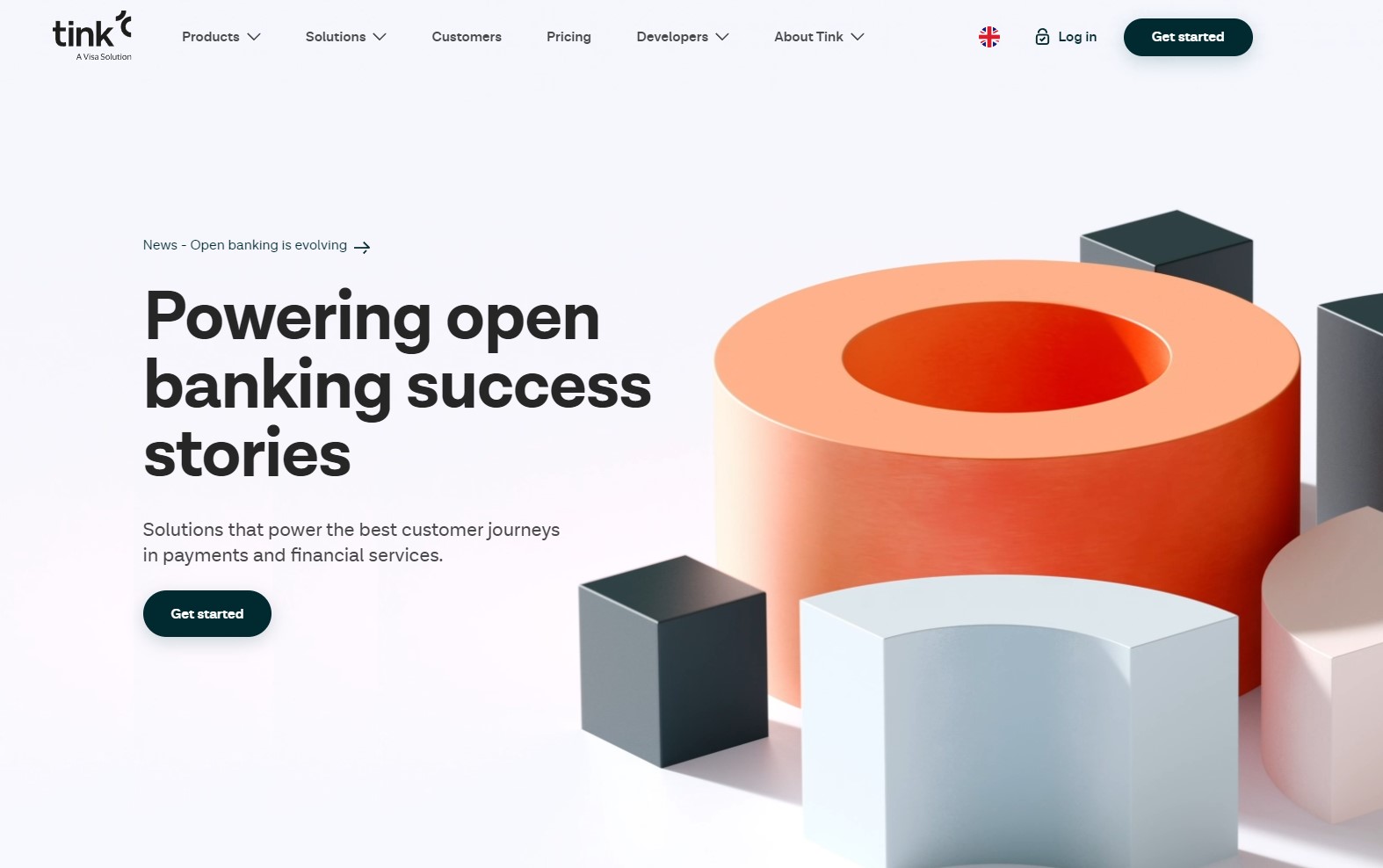 Tink is an account-to-account open banking service provider that aims to improve the banking industry through its solutions. 
They provide various tools and financial data for everyone from large banks to startups and fintechs. 
The company was founded in 2012; however, recently, it was acquired by Visa in 2022 and is now under their umbrella of companies. 
Headquartered in Stockholm, Sweden, the company currently operates in 18 sovereignties, including the UK. They have established offices in 10 countries, including London. 
As of 2022, the company has more than 3,400 banks and financial institutions integrated into its systems. On top of that, they have over 250M customers across Europe. 
Furthermore, over 10,000 developers use their platform and every year, their platform processes over ten billion transactions. 
In 2020, the company raised $103M in funding to expand its geographic territory. On top of that, they received a post-money valuation of $825M (£656.5M). 
Tink's primary business is based on payment initiation technology. That means they provide quick and easy integrations with existing financial services and banks. In turn, they take a commission on the transactions that take place. 
Moving on, the following are some primary solutions Tink provides: 
Banking –

Tink provides open banking data to improve your digital services and efficiency. It provides a complete setup for direct banking to simplify operations. 
Lending –

You can get real-time access to your consumers' bank data to assist in risk and credit assessments. Robust insights allow financial institutions to make more accurate credit decisions. 
Payments –

Similar to other platforms, Tink offers direct bank payments using customisable cash flows. 
Scaling –

They offer a single platform for easy scaling of your business. 
Enterprise –

There are proven solutions for enterprises and industry leaders. 
Tink serves businesses of all sizes. 
What Differentiates Tink from Others?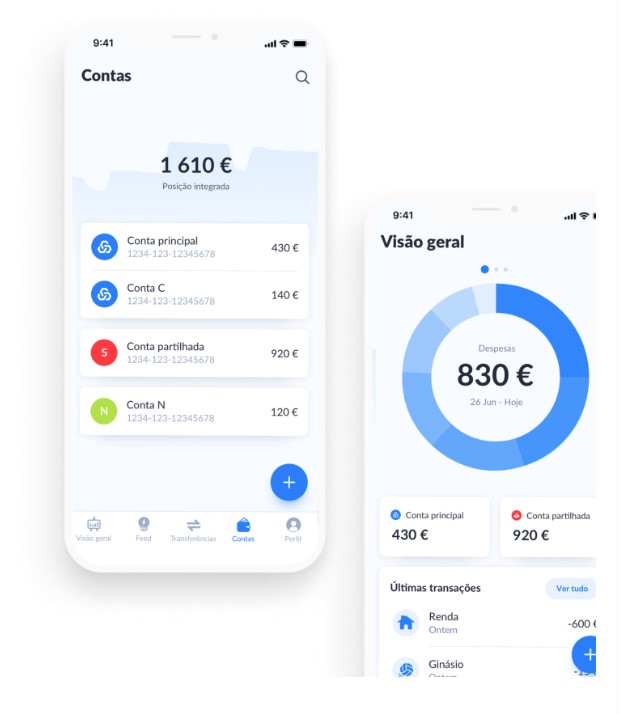 One key thing that differentiates Tink from its competitors is the partnerships they've developed with banks, financial institutions, and enterprises across Europe. 
On top of that, the company now has the backing of Visa since it was acquired recently. That means Tink will be further improving its systems, architecture, and service areas. 
Furthermore, you can use a single API to track and access high-value financial information from multiple British and European banks. That allows you to offer new financial services to your customers. 
On top of that, the company provides custom-built solutions to large banks and massive fintech companies. It acts as the bridge between a large company wanting to scale and the technology they need to do it. 
Most importantly, the company offers several additional services along with its open banking platform, giving merchants and businesses incentives to bring all their needs into a single platform. 
Furthermore, the following are some key features of Tink.  
Multiple Products  
Tink offers many products within its platform. The following are their key products: 
Account Check –

This allows you to instantly verify any user's account ownership. 
Business Account Check –

Business account verification allows improved onboarding. 
Transactions –

You can access standardised transaction data in the UK and Europe. 
Business Transactions –

You can access financial data from various businesses. 
Payment Initiation –

This is an account-to-account direct integrated payment. 
Income Check –

This allows you to verify user income in real time to make credit decisions. 
Risk Insights –

These allow for better risk decisions. 
Money Manager –

This acts as a financial coach and adviser for your customers. 
It's safe to say that users get a wide array of services neatly packed into a single API. 
Multiple Partnerships  
Tink partners with over 300 banks, fintechs, and startups, providing them with several financial solutions. That includes high-profile companies like PayPal, ABN AMRO, and BNP Paribas, among others. 
That means their customers can take advantage of Tink's services without having to make changes to their tech stack. 
Advanced Tech  
Tink utilises a plug-and-play API setup that integrates into most systems. Furthermore, you can operate under their PSD2 license. 
They also aggregate and combine both non-PSD2 and PSD2 data allowing for a greater amount of data. 
Secure Payment Systems 
With its Visa backing, the company is now initiating almost 3 million payments per month. Furthermore, according to their website, they have an 80% average end-to-end success rate. 
The website also claims to have 99.9% uptime with 1.1 billion account refreshes per month.  
Tink Review 
Tink has made a lot of claims since it was launched; however, after getting several funding rounds and getting acquired by Visa, the company is performing better than most competitors. 
While their target market isn't individuals or even small businesses and merchants, their API can still work for them. 
Tink mostly targets relatively large businesses, enterprises, financial institutions, and banks. That's why they offer several additional products like risk insights, money managers, and business account checks. 
However, that means their customer support is most likely dedicated to enterprise clients. Even their website claims that a guaranteed response and resolution time is only available to enterprise-level customers. 
On the bright side, the company is well-established in the UK and more than ten European countries. That opens you up to a wider market, especially if your business goes beyond the UK. 
Pros 
The following are some major pros of using Tink.
Quick online banking integration with compliance management 

Transaction monitoring is available for customers 

Multi-branch connectivity allows for financial flexibility 

Lending and offshore management for enterprise clients 

A single API offers all solutions and products 

Integrates with various software like AccountsIQ 
For banks, large businesses, and fintechs, Tink appears to be a one-in-all solution. 
Cons 
The following are some of the drawbacks of Tink. 
Not geared toward individuals, merchants, and small businesses 

You can no longer use their consumer-facing app 

Most services and products are reserved for enterprise clients 

Lack of immediate customer support for non-enterprise customers 
The company has shifted its focus toward providing technology to other institutions rather than being a B2C company. 
User Reviews 
Tink has profiles on websites like Software Suggest and Slashdot; however, there are no reviews or ratings. 
However, you can check out the company app's ratings and reviews on the Google Play Store. 
Tink has a 4.1 rating on the Play Store. Furthermore, the following are a couple of reviews. 

However, there are reviews that mention connectivity issues.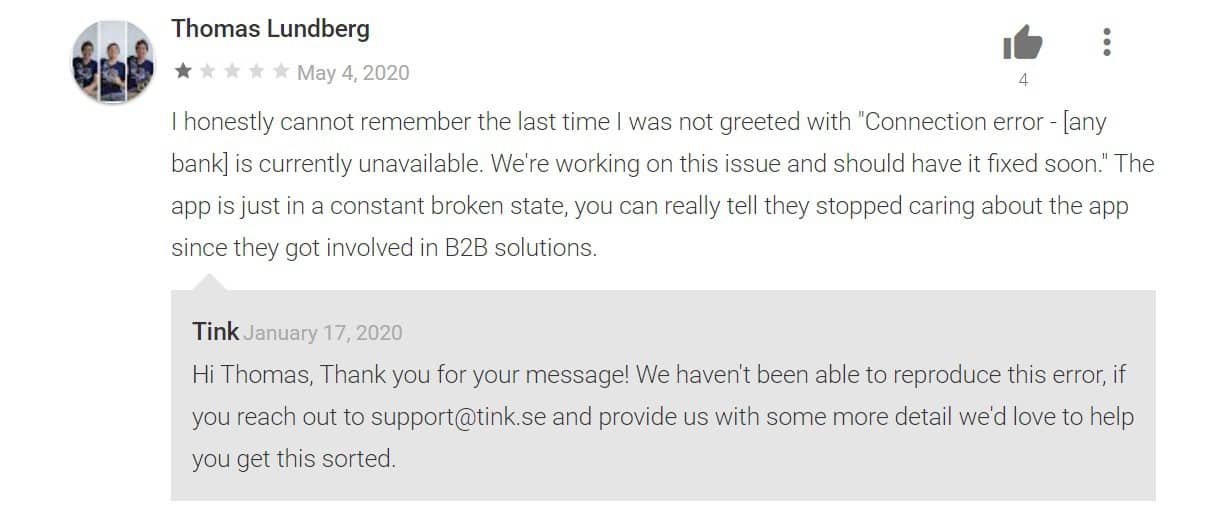 However, the company takes the time to reply to them and resolve the issues. 
One thing to keep in mind is that Tink recently pulled their app off the app stores. That means most of their reviews now come from large businesses.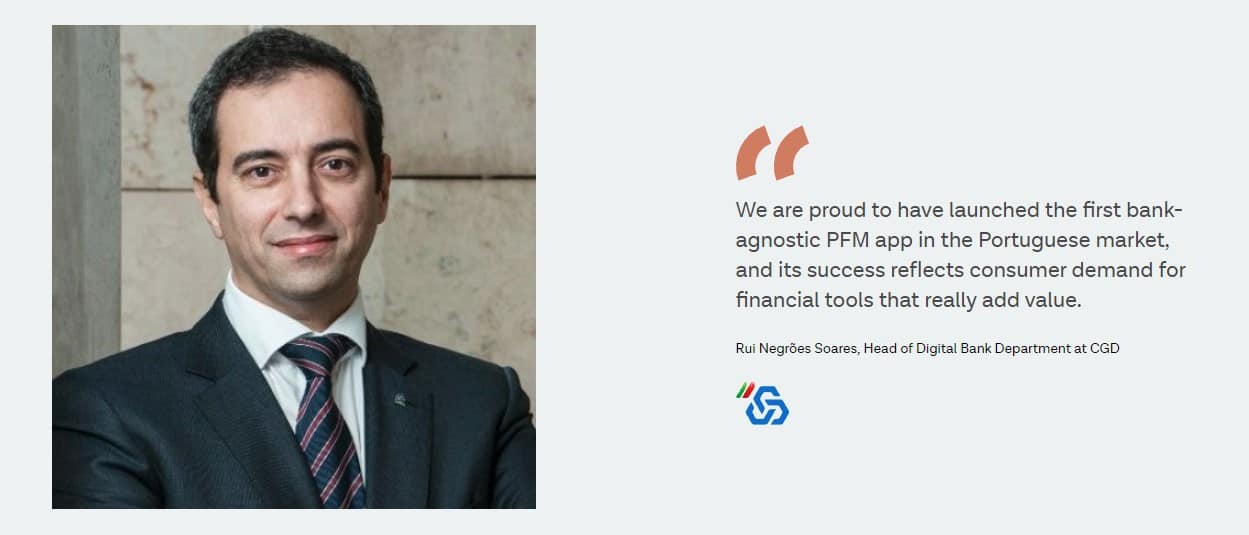 For example, the review above is from the Head of Digital Bank Department at CGD. 
Tink Pricing and Fees 
Tink currently has two levels of pricing for transactions and account checks. 
For transactions: 
Standard –

It's €0.5 per user per month with basic services. 
Enterprise –

You get custom pricing with basic services plus access to enterprise products like risk insights, business transactions, and income checks. 
For income check: 
Standard –

It's €0.25 per verification that tells you the account number, name, and identity in a PDF support. 
Enterprise –

You get custom pricing with standard services plus support and SLAs. 
Tink tends to charge per monthly active user to its clients. 
What's the Verdict? 
While Tink isn't the ideal customer-first open banking platform anymore, it's a great option for large companies, fintech startups, and banks. 
Organisations can easily integrate Tink's platform with their services, offering additional services to their users. 
If you manage a relatively large business or financial institution, you'll only benefit from using Tink. However, as an individual user, it isn't the right option anymore. 
Tink User Reviews
Review Summary
0.0 out of 5 stars (based on 0 reviews)
Recent Reviews
There are no reviews yet. Be the first one to write one.
Submit a Review