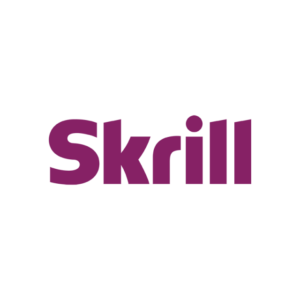 Skrill is similar in concept to PayPal.  It has over 36 million account holders globally (merchant and non-merchant).  It's an easy to use platform, where customers don't have to divulge their financial information.  It also gives customers 20 local payment methods and over 80 direct bank transfer connections, making it attractive option for merchants.
Skrill Credit Card Processing & Payment Services
Skrill Payments
Skrill has a range of payment solutions for accepting payments online and accepts most major credit and debit cards, including those listed below.  Skrill accepts a range of payments types in over 40 currencies:
Visa
Mastercard
American Express
JCB
Diners
Discover cards
Other Skrill Products and Services
Money transfers
Skrill prepaid MasterCard
Digital wallet
Skrill Pricing & Fees
Payment processing – 1.90%
Account setup – free
Account maintenance – free
Fraud screening – free
Skrill Digital Wallet – 1.90% + €0.29
Skrill Quick Checkout – 1.90% + €0.29
Refund – €4.00 per transaction
Chargeback Fee – €25.00
Minimum Fee – fees apply if you pay less than €10 per month in processing fees
Source:  Skrill Pricing
To see how that compares have a look at: UK Merchant Account and Credit Card Processing Fee Comparison.
Skrill Features
PCI compliant
Enhanced fraud management
Tokenised payment facility
Advanced reporting and analytics
Multilingual customer care
Connect with Skrill wallet holders
Single click payment platform
Simple integration
Chargeback protection
Mobile optimised
Supports a wide range of shopping carts
Company Background
Skrill was founded in 2001 and began its life as a company which provided people with an easy way to gamble and place bets online.  Skrill was known as Moneybookers until 2010.  It was one of the first companies to use just an email and password for online money transactions.  In 2002, Skrill became Europe's first FCA-regulated e-money issuer.  Skrill was acquired by Investcorp Technology Partners in 2007 and linked up with eBay in 2009.
In 2010, the Sunday Times Deloitte League Buyout Track 100 Table ranked Skrill as the UK's fastest growing private equity backed company. The company expanded in 2011 after Payolution came onboard.   This enabled Skrill to add Pay by Invoice and Pay by Instalments to its product range.  2012 saw Skrill add Skrill 1-Tap to its range, allowing single click payments and mobile friendly transactions. Skrill went on to acquire Paysafecard and Ukash.
Skrill has grown since its early days and now provides global payment solutions for people buying online, sending money to family and friends or using a gaming site.  The company also helps businesses build a global customer base through its network in over 200 countries.
Skrill's headquarters is in London, but it has offices in Europe and the US.  It has over 500 staff of 30 different nationalities.
Skrill Reviews
Trustpilot: 2.1 out of 5 based on 10 reviews
Based on the reviews on the above sites, our Merchant Machine score is 2.1 out of 5.
Website:  www.skrill.com