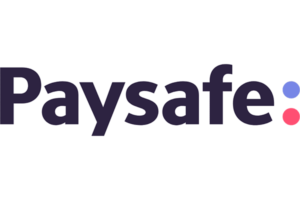 Paysafe offers businesses full-service merchant account provisioning, onboarding and processing. Paysafe has been offering payment solutions since 1996, and today, it's used by over 500,000 merchants in 41 countries around the globe.
Paysafe Credit Card Processing & Payment Services
Paysafe Payments
Paysafe has a range of payment solutions for accepting payments online, on a mobile or via MOTO.  It accepts a host of payments types in over 100 currencies.  Most credit and debit card are accepted, including: –
Visa
Mastercard
American Express
JCB
Diners
Discover cards
iDeal
Skrill
Other Paysafe Products and Services
Card Solutions: White label prepaid card issuing.
Income Access: Marketing and affiliate network servicing the global gaming industry.
Digital wallets: Skrill or Neteller
Paysafe Pricing & Fees
Paysafe doesn't list its fees on its website.  These can be obtained directly from the company.
To see how they compare have a look at: UK Merchant Account and Credit Card Processing Fee Comparison.
Paysafe Features
Fraud and risk management
3D Secure
ACH check transactions
Debit cred support
Gift card management
POS transactions
Recurring billing
Payolution – pay later solutions
Accept payment online, via mobile or MOTO
Process payments in multiple currencies
Secured checkout
All-in-one platform
In-store pay later option
Invoice pay later option
Turnkey option for platforms
Company Background
Paysafe has been providing payment solutions for businesses since 1996 when it was known as NETBANX.  It was the first Payment Service Provider in the UK and among the first in the United States and Canada.  Paysafe launched NETELLER in 1999.  This was Paysafe's solution for businesses who needed their customers to pay securely online from anywhere in the world.  Paysafe took all the risk, ensuring that their merchants would always get paid.
In 2001, Paysafe launched its FIREPAY branded eWallet.  2003 saw the introduction of the NETELLER card, which was the first global prepaid card programme in the industry.  This innovation allowed consumers to spend securely at locations around the globe.
In 2006, Paysafe launched its NETBANX Asia online payment processing service.  This innovation opened up the Asian market for western merchants.  2015 saw Paysafe acquire Skrill and the Paysafe Group was formed.  In December 2017, Paysafe Group Plc delisted from the London Stock Exchange and is now privately owned.
Paysafe Reviews
Trustpilot: 2.6 out of 5 based on 13 reviews
Based on the reviews on the above sites, our Merchant Machine score is 2.6 out of 5.
Website:  www.paysafe.com