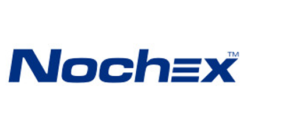 Nochex was founded in 1999 and has been supplying SMEs with a secure and reliable payment service since 2001.  The company provides merchants with a merchant account, a payment gateway and payment processing all in one account which means there is only one company to deal with – Nochex.
Nochex Credit Card Processing & Payment Services
Nochex Payments
Nochex has a range of payment solutions for collecting payments online, by telephone and on the move.
Mastercard
Visa
American Express
Other Nochex Products and Services
Nochex Lynx has many features including control over payment, easy management of partners and a central dashboard to manage your payments platform.
Memberships and Payments is a management solution for clubs and other membership organisations.
Bumblebee Auctions – Nochex is the only form of payment that Bumblebee Auctions accepts.
Nochex Pricing & Fees
Nochex has a transparent and simple pricing structure.  There are no annual, monthly or international transaction charges.
Telephone
£10 per month fee
4% + 20p per transaction
Online
Merchant account – £50 setup fee, plus 2.9% and 20p transaction fee
Seller account – no set up fee, 3.25 plus 20p transaction fee
Source: www.nochex.com
To see how that compares have a look at: UK Merchant Account and Credit Card Processing Fee Comparison.
Nochex Features
Online
Fast and easy access to your money
Accepts payments from all major credit and debit cards
Merchant account and payment gateway in one
Customised payment pages
3DS secure
PCI compliant
No limits on number of transactions
Customers don't need an account in order to pay you
UK support for your customers
Simple and quick setup
Easy to integrate with your website
Personal UK based account manager
Telephone
Subscription Payments
Easily set up timed credit card and debit card transactions
View detailed billing reports and customer transaction histories
Invoice Payments
No extra charges for sending invoices or receiving payments
MPOS Payments
Merchant Account
Can accept international and national payments
Can accept single transactions of up to £1,000
Personal account manager
Entry Level Trader Account
Can accept national payments only
Can accept single transactions of up to £100
Probationary period
Company Background
Nochex was founded in 1999 and began providing a full payment service to SMEs in 2001.  In its early years, Nochex was the UK's first alternative payment choice on eBay.   eBay acquired PayPal in 2003 and, in 2006, eBay stopped their sellers from using Nochex.  The company obviously lost a lot of its merchants to PayPal.  By the time eBay's decision was overturned, it was too late for Nochex to regain its former success with eBay.
Nochex's set back forced the company to look elsewhere for merchants.  They developed a unique payment collection system for internet retailers who sold through their own websites and shopping carts.  Nochex's solution removed the need for SMEs to have an expensive merchant account from a bank.
In 2011, Nochex set up a partner scheme which rewards people who bring in new business, by giving them commission on sales and products used.  Nochex was one of the first companies to make its payment facilities ready for mobile phones.
2013 saw Nochex being chosen by both Visa and MasterCard to head the launch of their individual electronic wallet services, both companies obviously recognising the good relationship Nochex has with its merchant account holders.
Nochex Pros & Cons
The following pros and cons are based on information available on reviews from Trustpilot.
Pros:
Safe and quick
Terms and conditions completely transparent
Easy to set up and use
Many users have never had a problem with Nochex
Cons:
Lack of customer support
Complaints about return of holding deposit when account cancelled
Many complaints about defrauding customers
Frozen accounts
Nochex Reviews
Trustpilot: 3.2 out of 5 based on 273 reviews
Nochex Merchant Machine score is 3.2 out of 5.
Website:  www.nochex.com