Located in Birmingham, U.K., London and Zurich is a private limited company specialising in Direct Debit and payment gateway services. Founded in 1996, the company provides services to various companies from different industries and sizes.
Some sectors and industries covered by London and Zurich include accountancy, charities, IT, property, marketing, public sector, care, health and leisure, franchises, e-commerce, and utilities.
Some notable clients of London and Zurich are Gatherwell, Eden Project, Freedom Search, Neterian, Synaxon U.K., and many others.
Prices/Fees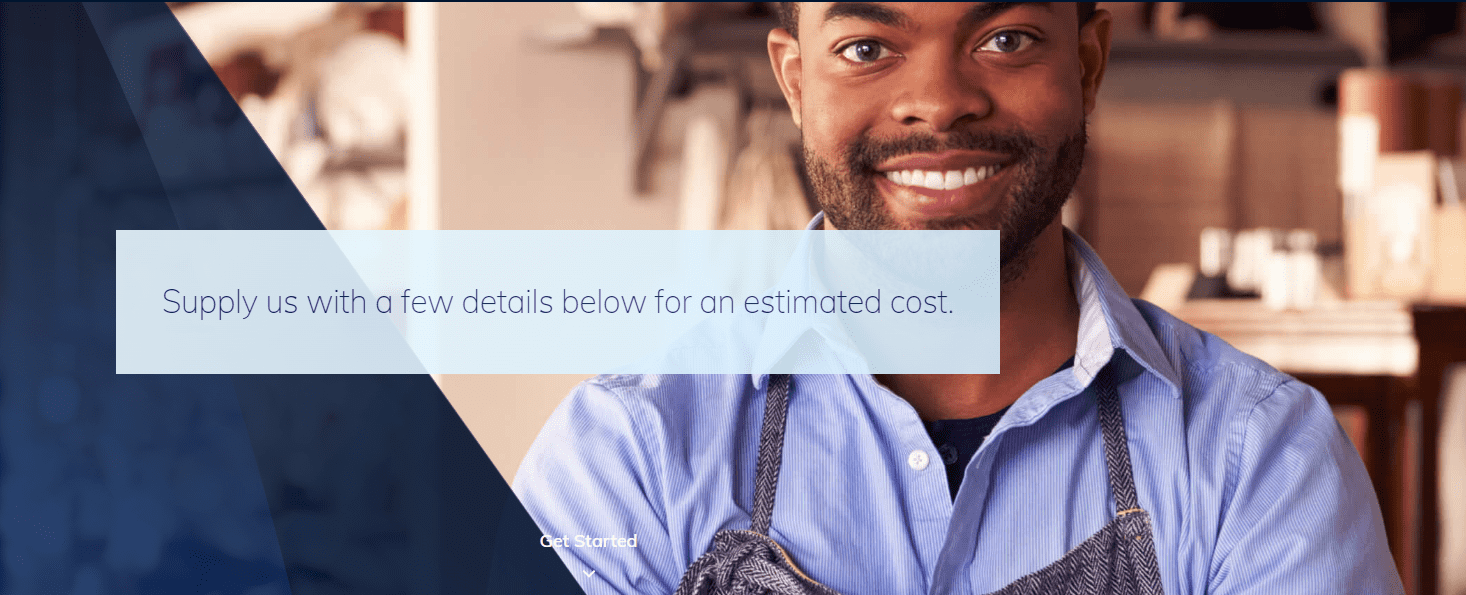 While the precise figures are not disclosed on the website, interested parties can obtain a tailored quote by contacting the company's sales department by phone or through the contact form on the company website.
The company solicits specific details from potential clients through the website form to tailor individual service and pricing plans.
London and Zurich inquires about the type of services the companies are looking for, whether they possess any prior experience with Direct Debit, the average turnover, the frequency of payment collection, and the number of customers they serve.
According to information on their website, entry costs to the company's services are low, and they include training on how to use the system.
Each month, the client will be issued an invoice by London and Zurich detailing the fees incurred during the preceding month. However, the company will send the invoice after all the funds collected during that month have been transferred to the client's account.
The company often offers membership discounts and free services for trial months.
Product/Service Overview
London and Zurich is a leading provider of financial services catering to a wide range of businesses, from small enterprises to charities and large corporations. Thanks to its expertise and experience, London and Zurich has established themselves as a trusted partner for U.K.-based businesses. 
Its comprehensive financial services are tailored to each client's unique needs. This exceptional level of service is the main advantage of London and Zurich compared to its competitors.
Direct Debit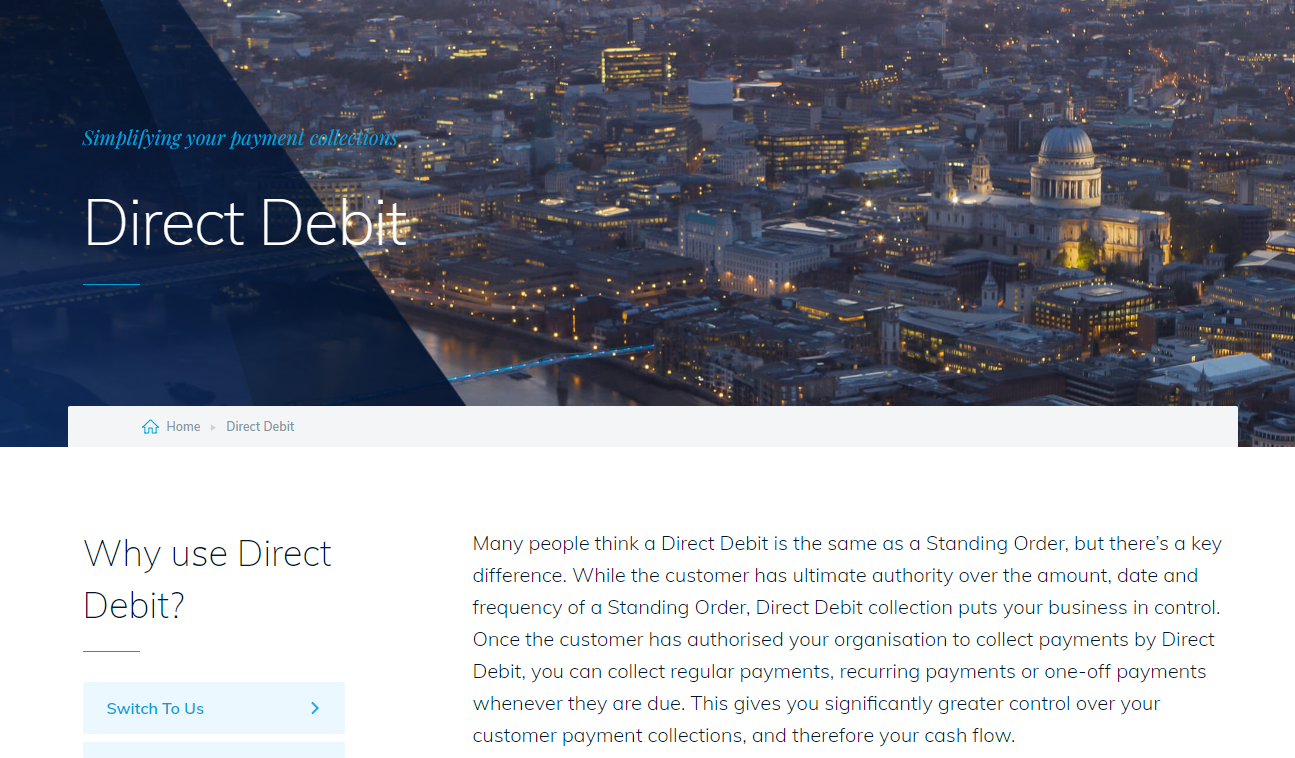 The Set Up
One of London and Zurich's strong sides is operational transparency. While many competitors claim they can set up and initiate the Direct Debit service in only 24 hours, London and Zurich argues that proper account handling isn't possible in such a short time frame.
Clients who open an account in London and Zurich will be advised to wait for a complete set-up of their account from 6 to 21 days. Once the account is fully operational, clients will be able to receive transaction and cancellation reports, including failed transactions, 24/7. This feature enables clients to respond promptly to any issues that may arise, thereby improving their efficiency.
Security
London and Zurich's clients can rest assured as they're protected from infrastructure failure or damage. The company's fully backed-up, off-site systems will continue collecting payments even in times of crisis, ensuring uninterrupted service delivery.
Small and Medium-Size Businesses
The service for small and medium-sized businesses is commonly used as an alternative to managing Direct Debits via the bank's Service User Number.
By entrusting London and Zurich to manage their Direct Debit payment collections, businesses can save precious time and energy and invest it instead in developing their business model, service, or product. Moreover, they can streamline their operations, improve efficiency, and enhance cash flow management.
This service is especially beneficial for small and mid-sized businesses, non-profits, and charities that seek to switch from one-off payments to regular, repeated payments.
How It Works
The clients first need to provide London and Zurich with their bank's Service User Number, which is subsequently used to manage all of their financial transactions.
The company is white-label, meaning that clients' accounts and all of their documentation are branded. Only the name and logo of the clients will appear to their customers, and they will never see the banding of London and Zurich.
Essentially, London and Zurich provide their clients with sponsorship. The money first arrives at the London and Zurich bank account, which is promptly redirected to the client's account.
Corporate and Enterprise
It is essential to note that corporate and enterprise-level businesses have distinct concerns about payment. Therefore, the applicable rules may differ slightly from those for small and mid-size companies. London and Zurich offer customised Direct Debit solutions explicitly tailored for large-scale businesses to address this difference.
How It Works
Large-scale clients may find obtaining their Service User Number from their bank easier. Nevertheless, they may still have to deal with outdated systems and poor customer service.
Whether they have their Service User Number or not, by letting London and Zurich process transactions on their behalf, enterprises can save an immense amount of time.
In this case, the funds will be sent directly to their account, and their bank's sponsorship will remain. The London and Zurich system will integrate with their client's existing financial software.
Card Payment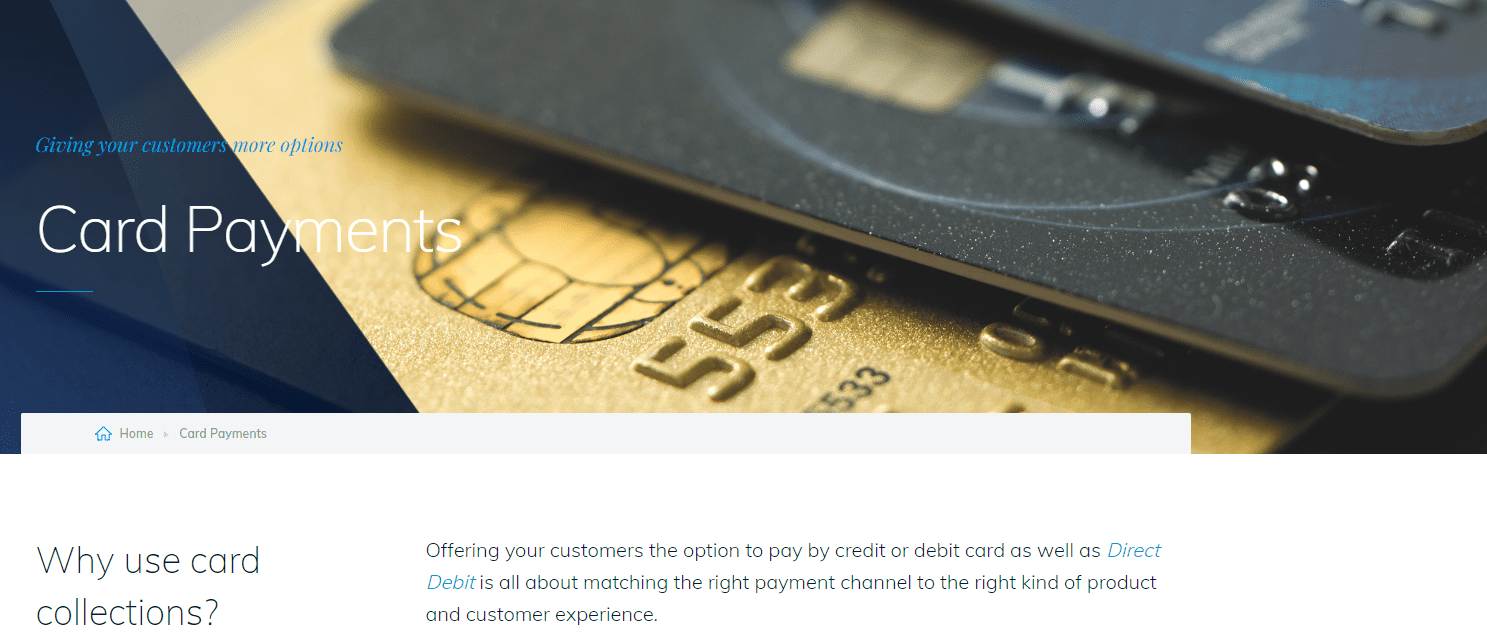 Many businesses wish to preserve versatility regarding their payment methods offers. So, along with Direct Debit, London and Zurich also allow clients to offer their customers credit or debit card payments by matching the right payment channel to the right product.
This means that instead of managing contracts with multiple payment processing service providers, client companies can rely on London and Zurich for all types of payment they receive, including online, face-to-face, or in-app.
Payment Gateway
London and Zurich offers all their clients a secure online Payment Gateway for processing credit and debit card payments. This hosted service can process card payments from any acquirer based in the U.K. for any world currency.
London and Zurich facilitates secure transactions for clients with merchant accounts. The process begins with initiating a secure transaction with the client's bank, which sends the data to the customer's card issuer. The funds are credited to the client's account upon the transaction authorisation.
Set-Up
It takes around 48 hours to set up a merchant account. The payment gateway takes less than one day to be ready for use. Thanks to having chips and pin/contactless card handsets in stock, London and Zurich clients can be equipped within 24 hours.
Security
All client data is stored in the U.K. exclusively, with backup systems in a separate location. In their facilities, they have an intruder-detection system, CCTV, and photo ID check-ups upon entry. 
Online Payments
Today, more than 50% of payments are completed online. Credit and debit card payment options are a must-have for businesses that offer services or products on their website.
Reporting
Thanks to the omnichannel reporting system at London and Zurich, merchants are able to track all of their payments in one place, regardless of their various channels of delivery.
Small and Mid-Size Businesses
Cash payments are the most important payment method for many small and mid-size businesses. Old-school invoicing and waiting for the customer's bank transfers to arrive can be annoying. That's why London and Zurich offers an alternative way of handling your payments simply, securely, and instantly.
Moreover, the company provides free training for SMEs to become comfortable with their software and reporting suite.
Corporate and Enterprise
Large-scale businesses with a big turnover in absolute value often have to juggle between different service suppliers to receive debit and credit card payments.
Because they are an independent payment gateway and completely agnostic regarding payment acquisition, London and Zurich can process any payments from their clients' customers, regardless of the client's or customer's bank or payment processor.
Business Operations
London and Zurich has a long tradition and unmatched client service. They operate a wide range of business operations geared towards continuously improving their services.
SMS Messaging
SMS alerts are another service by London and Zurich designed to reduce failed payments. This service is efficient, simple, and has an immediate positive effect on their client's payment collections.
If there's a payment failure, the SMS alert informs the customers that the direct debit payment will be collected from them in the following three days, leaving enough room for them to secure the funds and providing merchants with more efficient collections.
SMS reading rate is over 90% among customers, making it one of the simplest and low-cost ways to stay in touch.
Customer Support
One of the services London and Zurich take great pride in is customer support. They deliver a tailored experience of partnership and doing business to each client.
Besides website forms, a chatbot, and a highly informative website, London and Zurich have highly efficient phone support, staff training, etc.
Company Background
Founded in 1996, London and Zurich were one of the U.K's first facilities management service providers. The company was born during the period of quick expansion of the telecom industry, which caused an increase in small monthly subscription-based payments.
While telecommunication companies knew how to establish phone connections, they knew nothing about how to get paid, a skill that London and Zurich perfected.
User Reviews From Around the Web
Trust Pilot 3.7 (1 person left this review)
User Reviews 
London & Zurich User Reviews
Review Summary
0.0 out of 5 stars (based on 0 reviews)
Recent Reviews
There are no reviews yet. Be the first one to write one.
Submit a Review