Allied Wallet is a major turnkey payment gateway system that enables businesses of all sizes to securely accept payments from their customers. It offers multiple payment solutions, such as credit cards, debit cards, eChecks, bank transfers, digital wallets, and more, and supports 164 currencies in 196 countries.
Prices/Fees
With Allied Wallet, merchants can choose between two pricing plans.
1. Turnkey Solution
With this plan, merchants pay a per transaction fee of 1.0%+ 10¢. You get all set up within the same day, with no fees to sign up and get started. With Turnkey Solution, you also get free assistance with integration.
2. Executive
With the Executive solution, you'll get rates starting at 1% as soon as your account becomes qualified. You'll also get features such as the ability to process payments in several currencies, real-time reports, and flexible payouts. 
Services
Allied Wallet's eWallet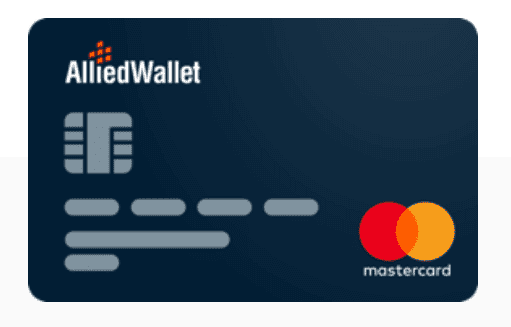 Allied Wallet's eWallet is a new method to send money to others with an eWallet account. By linking their eWallet to their bank account, users can utilise the eWallet dashboard to add and manage funds on their mobile devices or PC.
With eWallet, users can transfer and receive funds, interact with individuals, and make purchases at any time.
International Prepaid Card

Allied Wallet's prepaid cards allow users to access their eWallets from anywhere at any time.
What you get:
No annual fees

Instant money loading on card

Using your prepaid card at any ATM

Using your card anywhere where a MasterCard is accepted
NextGen Payment Gateway
Allied Wallet's NextGen payment gateway comes with a dashboard that can be accessed on any device. It has all the needed features for merchants to accept payments, such as tokenization, recurring billing, and real-time reporting, and allows for universal integrations with various platforms. 
QuickPay
QuickPay is the quickest and easiest way for your customers to make payments without creating an account. Merchants can start accepting payments directly on their sites or apps by integrating it into their platforms.
Direct Integration
Using Direct Integration calls for minimal code to integrate it, but it provides merchants with a more individualised and powerful payment page. Direct Integration makes the payment process easier and more efficient by providing features such as fraud prevention tools, recurring billing, and multi-currency support.
AW mPOS / Android & iOS
Allied Wallet's AW solution allows you to accept all of the major credit cards using their bespoke hardware. When you want a payment solution that covers all of your bases, combine your online payment processing with their mobile solution.
eWallet | Android & iOS
Allied Wallet's eWallet is an optional and novel method of payment; users can fund their wallets by connecting their Allied Wallet accounts to their bank accounts and manage their funds using Allied Wallet's prepaid cards.
Plus Features
In addition, over fifty features are incorporated with each custom solution:
Free assistance with integrating the API

Customised anti-fraud cleanse

Gadgets for the dashboard

24/7 support

Portable dashboard

Offices on every continent

Over 164 different currencies

Over 10 years of expertise in the business

Encryption using SHA-256 for further security

Integrations of pre-built shopping carts that are free of charge

Complimentary assistance with the process of integration
Making Payments
Making payments with Allied Wallet is simple and safe, but it does come with fees.
A flat fee of 1% + 10¢ without hidden charges is applicable for international transactions, and 1.95% +10¢ is applicable for every transaction within the EU and the UK.
With Allied Wallet, you can securely accept payments from most major debit and credit cards, such as American Express, Visa, MasterCard, China Union Pay, Diners Club, and Discover. Other payment alternatives are also available, helping you to attract more clients to your company.
Credit/Debit Card

Your transaction expenses are straightforward; Allied Wallet charges a flat percentage and fee for every transaction process. You will be charged the same price regardless of the credit card brand your client chooses to use to make their purchase.
Additional Payment Methods
Allied Wallet is a payment processor that supports an unprecedented number of different payment methods. You can accept payments in 196 countries from the following alternative payment methods:
GiroPay

Sofort

AliPay

and ACH payments
Integrations
The technical support staff at Allied Wallet provides assistance for Allied Wallet integrations in a variety of programming languages.
This payment processor can be integrated with popular ecommerce platforms, such as OSCommerce, Magento, VirtueMart, Zen Cart, Miva, Agoracart, X Cart, and Cubecart, as well as billing and invoicing systems, point of sale solutions, and other platforms.
API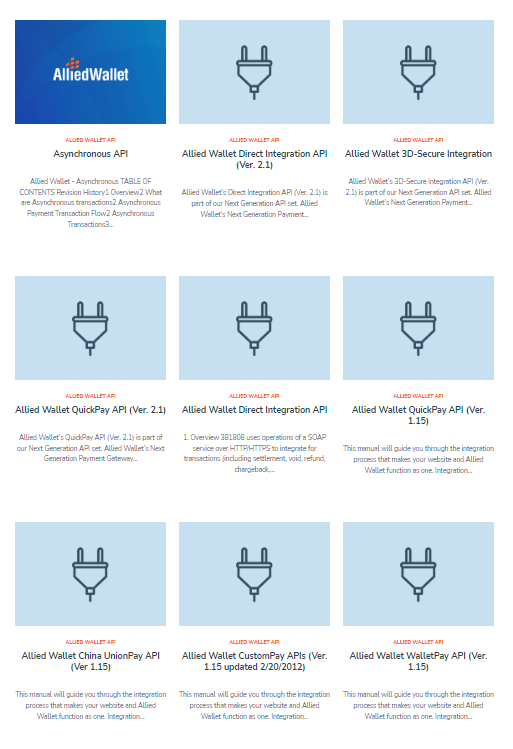 Allied Wallet has APIs for businesses of all sizes that can be easily integrated with almost any e-commerce service. 
Extra Care On Customer Support
Whether you are a company owner, a reseller, a developer, or a consumer, the team of customer support representatives at Allied Wallet is available to assist you around the clock. Live support from Allied Wallet guarantees that you will never be without the assistance that you require when using their payment processing system. This support is available 24/7 and can assist you with anything from technical issues to questions regarding your account.
Company History
Allied Wallet is a privately owned corporation headquartered in London, United Kingdom. Andy Khawaja, who at the time was going by the name Ahmad Khawaja, provided the first funding and established the company in 2002.
Because of Andy Khawaja's leadership, Allied Wallet has grown into a multibillion-dollar company that is consistently nominated for and awarded with a variety of accolades, including being recognised as having the most accomplished CEO on the globe.
Via the thousands of retailers located all around the world, Allied Wallet conducts billions of dollars worth of transactions every year. The United Kingdom, Russia, China, and the United States are among the company's most important markets.
Through the years, Allied Wallet has received many awards and recognitions from the following companies:

User Reviews
Trustpilot rates AlliedWallet 2.3 out of 5 stars.
User Reviews
Review Summary
0.0 out of 5 stars (based on 0 reviews)
Recent Reviews
There are no reviews yet. Be the first one to write one.
Submit a Review