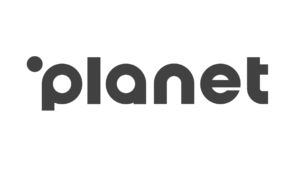 Planet Payment is a leading international payment and data processor. The company provides 71 financial services institutions around the world with unique payment processing and multi-currency solutions. Planet Payment has 103,000 merchants in 23 countries and territories across both North and South America, Europe, Africa and the Asia Pacific region.  Their global network connects to over 200 card acquirers in more than 160 countries.
Planet Payment Credit Card Processing & Payment Services
Planet Payment Payments
Planet Payment's merchants have access to over 300 local and alternative payment methods.  Plant Payment accepts a range of payments types in over 85 currencies and their core services include: –
Visa
MasterCard
American Express
JCB
Discover cards
UnionPay
Planet Payment Pricing & Fees
Planet Payment doesn't list any of its fees or prices on its website, these need to be obtained directly from the company.
To see how they compare have a look at: UK Merchant Account and Credit Card Processing Fee Comparison.
Planet Payment Features
Multi-Currency Pricing for retail, restaurant, hospitality, eCommerce and ATMs
Pay in Your Currency (PYC)
Domestic processing
Payment card authorisation, clearing, settlement, reconciliation and reporting services for acquirers
Centrally hosted transaction platform
Tailored solutions for individual banks and merchants
Mobile SDK – sell online products through mobile app
Fraud and security
Secure tokenisation
3D Secure
Enhanced fraud protection
Integration Options
Server-to-server
Hosted Payment Widget
E terminal
Processing Partners for Planet Payment Gateway
Fidelity Information Services
TSYS
FDR
Cardworks Processing
Planet Payment
Elavon
First Data (Omaha clearing only
Integrated to Payment Gateway
Charter Software
MDS Books
ExaDigm
Integrated Shopping Carts
Magento
osCommerce
Company Background
Planet Payment was founded in 1999 and has its headquarters in New York, with offices in New Castle, DE, Atlanta, GA, the U.K., Singapore, Bermuda, Hong Kong, Shanghai and Beijing.  The company's main objective is to assist businesses to sell to more foreign and domestic customers.  They aim to help merchants sell more goods and service; to help banks sign and retain more merchants and to help consumers by providing an improved shopping experience.
In December 2017, the Fintrax Group acquired Planet Payment.  Fintrax is one of the world's leading Tax Free Shopping, Dynamic Currency Conversion, credit card processing and point of sale technology companies.  It was founded in 1985 and now employs over 700 staff and covers 34 markets around the globe.  Fintrax also purchased the UK's fastest growing tax refund organisation, GB Tax Free, in 2017.  These combined businesses will employ over 1000 people, operate in 55 countries and have 40 offices around the world.
Planet Payment's CEO, Carl J. Williams said of the acquisition, "We are excited to join the Fintrax organisation and to combine our unique products and services, adding more value to our banks and acquirers.  Fintrax will bring increased global scale, investment that expands our services, and ultimately deepens out relationship with our customers."
Planet Payment Pros & Cons
There are no online reviews of Planet Payment.
Website:  https://www.planetpayment.com