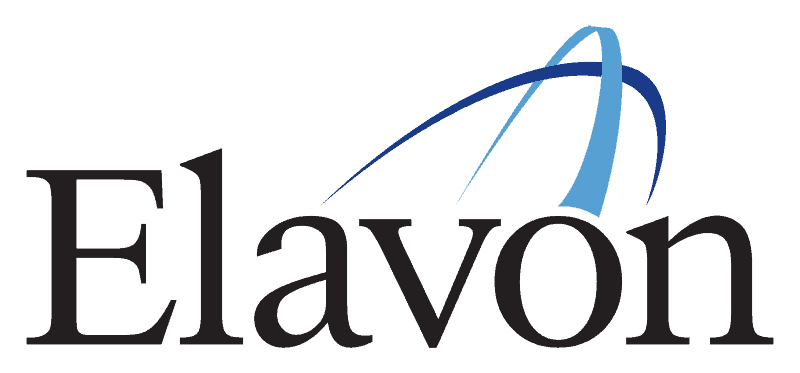 Founded in 2000, originally under the name of NOVA Corporation, Elavon is a top 5 global payment processing company.
Elavon is responsible for merchant processing with more than 2 million customers in over 30 countries. There are more than 6.6 billion global transactions annually processed by the payment processor with a current value quoted at approximately $450 billion. 
The company has achieved an A+ rating from the Better Business Bureau in both the U.S. and Canada and offers specialised solutions in a bid to meet unique industry needs. 
Prices/fees
The prices and fees associated with all services offered by Elavon are not currently published online on the UK website. 
In order to receive a quote, users should head over to the Elavon website to apply for the payment solution services. It takes just 15 minutes to create an account, confirm eligibility and submit an application to Elavon. 
Opayo Pricing
The pricing of Opayo, the service allowing Elavon to process online payments, does, however, publish the pricing online and offers two available payment methods, Pay-as-you-go and Fixed pricing.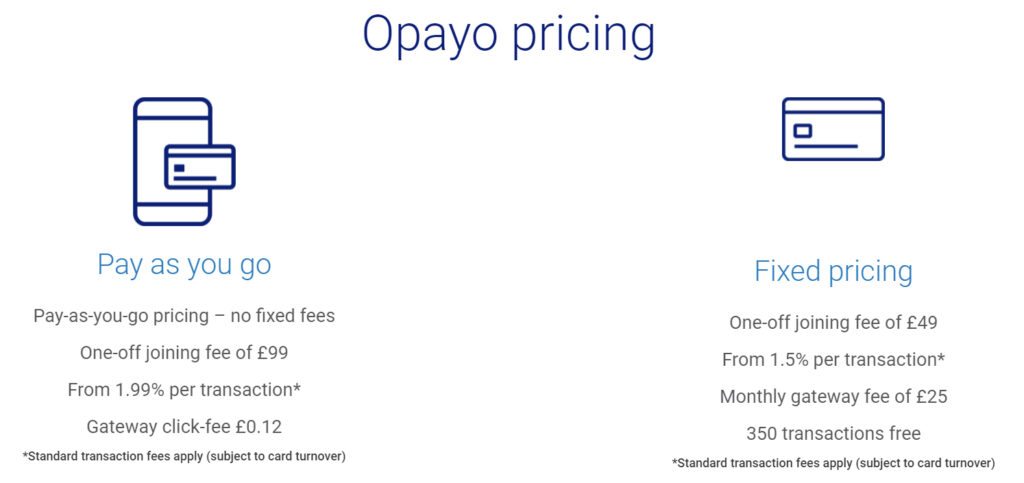 Pay as you go
The pay as you go pricing option does not offer fixed fees and instead requires a simple one-off joining fee of just £99 to get started. 
Once up and running, businesses should expect a fee from 1.99% per transaction (of which standard transaction fees do apply) alongside a gateway click-fee of £0.12.
Fixed pricing
The fixed pricing option available for Opayo starts with the one-off joining fee of £49, allowing onboard of the business. 
Following this, businesses can expect transaction fees starting at 1.5% per transaction (of which standard transaction fees do apply). A monthly gateway fee of £25 is also charged with the service offered 350 transactions for free.
Product/service overview
The products are services offered by Elavon in the UK can be narrowed down into just three main categories – payments face to face, payments online and payments over the phone.
Those looking to inspect the services offered by Elavon can find all information about the payment options in the sections below.  
Payments face to face 
Those searching for a range of versatile payment solutions for brick-and-mortar businesses will be pleased to find great face-to-face options offered by Elavon. 
The selection of merchant machines covers countless industries with the top 6 terminal options listed below.
Poynt P61B
One of the top smart terminals available, the Poynt P61B is a favourite among business owners. 
The terminal is both WiFi and Bluetooth enabled, allows for business insights to be accessed in real-time and utilises talech™ point of sale technology for the best possible experience. 
Poynt P5
Businesses looking for a portable point of sale (POS) device will appreciate the option of the Poynt P5 terminal.
The terminal is fully portable, allowing for handheld processing that can be customised to support a range of industry-specific apps. Seamless wireless connectivity is a huge plus, ensuring that signal is rarely dropped when it's needed most. 
Talech™
The Talech™ POS is a top example of a static terminal that can be used for a variety of purposes in a variety of industries. 
Businesses can use the terminal to track inventory, manage both employees and the labour costs associated and split, merge and customise any orders placed. 
Tetra Move 5000
The Tetra Move 5000 is another portable terminal example offered by Elavon, allowing businesses to take payment solutions wherever the customer may be. 
The POS terminal features an intuitive touchscreen and offers constant, reliable coverage throughout premises. The same performance expected at the till is offered by the Move 5000. 
Tetra Desk 5000
A countertop POS terminal, the Tetro Desk 5000 offers the best value for money terminal that businesses will really appreciate. 
The terminal offers both a robust and reliable example that businesses can really rely on. A hygienic PIN option ensures that customers feel more comfortable and easy integration to the till solution allows for a seamless onboarding. 
MobileMerchant
Businesses searching for a fully mobile terminal can invest in the MobileMerhat from Elavon. 
The device allows for payments to be taken on the go with a pay-as-you-go contact enabled, avoiding long-term contact issues. Funds are not only paid quickly, but businesses are able to view their payment data online when using the handy MobileMerchant device
Payments online
Businesses are able to accept online payments with Elavon thanks to the secure payment option of Opayo.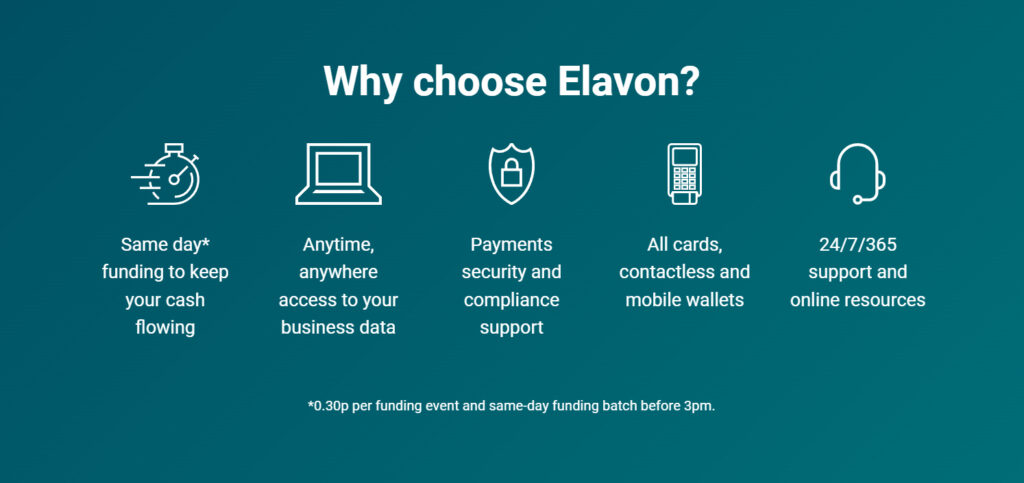 Opayo offers the ability to businesses to take advantage of an all-in-one hosting and payment service, offering both online and telephone payments. The service ensures that all customer data shared remains secure, preventing security concerns with an encryption-enabled payment solution. 
Opayo offers a range of additional features including the ability of businesses to customise checkout pages, include single-click payment options and enable recurring payments. The service can also be easily integrated into all of the major eCommerce platforms available. 
Elavon Connect
Elavon Connect and MyOpayo are some of the biggest benefits of taking payments online with Elavon, offering payment analysis and reporting solutions. 
With trusted technology, businesses can use Elavon Connect to access all transaction information collected with MyOpayo. The service extends beyond typical payment data, allowing businesses to manage accounts, view statements, run both funding and batch reports and receive relevant industry updates. 
Elavon Connect also allows businesses to work with Elavon around the clock. Users can connect with a support member to help with navigating the data and explore the features offered by the company. 
Payments over the phone
Alongside the support for in-person and online payments, Elavon also supports payment processing by both telephone and mail. 
A virtual terminal can be used when processing payments and offers an in-browser solution without the need for specialised equipment, knowledge or software. When a payment is required to be taken, staff members are able to load the in-browser tool and proceed with the payment online. 
Payments and processed quickly and securely and with the ability to control the payment process, businesses can view and analyse all payments whenever they require. A virtual terminal is a tool designed with scalability and growth in mind – removing the need for dedicated premises. 
Company background
Formerly NOVA Corporation, Elavon offers the service of processing credit card transactions in more than 30 different countries. 
Elavon is a subsidiary of the U.S. Bancorp and allows for the company to rank as the fourth-largest credit card processor in the US. The company, founded in 2000 was shortly thereafter acquired by Bancorp for a total of $2.1 billion in both stock and cash. 
NOVA Corporation confirmed in 2004 that EuroConex was set to purchased CardPoint, a Polish payment processor, allowing access to additional European customers. This was to be the last large acquisition before the change of the name, NOVA Corporation, to Elavon in April 2008. 
In 2019, the company confirmed the acquisition of Sage Pay, a UK and Irish business formerly owned by the Sage Group for a total of £232 million. 
User reviews from around the web 
Elavon has been reviewed numerous times on Trustpilot but struggles to make appearances in other top review sites.
There are few Elavon user reviews offered up by the top independent review sites, giving the company an overall score of 3.3 / 5 from a total of 226 reviews from Trustpilot. 
User Reviews
Review Summary
0.0 out of 5 stars (based on 0 reviews)
Recent Reviews
There are no reviews yet. Be the first one to write one.
Submit a Review