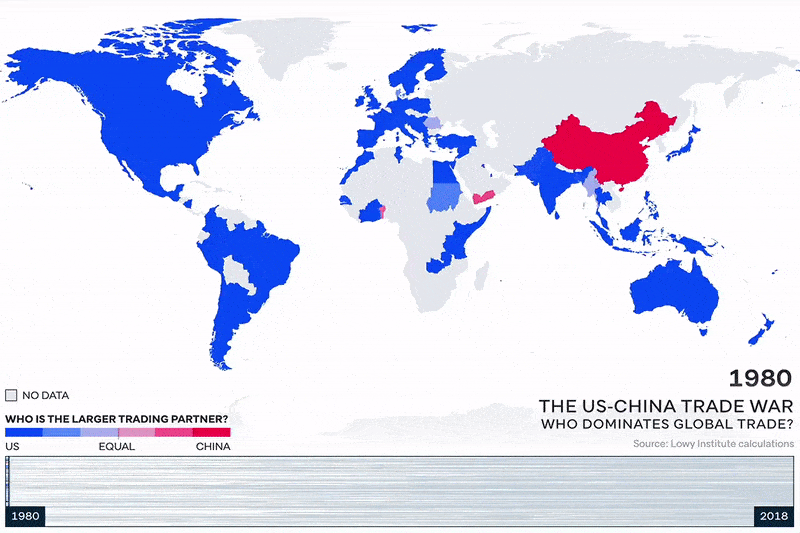 Map created by Roland Rajah at the Lowy Institute
The animated map above shows how quickly China overtook the US to become the largest trading partner for the vast majority of the world's countries. It covers the period between 1980 and 2018 and countries change colour depending on whether they trade more with the US (blue) or more with China (red).
Up until 2001 (the year China joined the WTO) 80% of the world traded more with the US than China. However, today 128 out of 190 countries (2/3rd) trade more with China than the US. With 90 countries trading twice as much with China as the US (dark red).
The map was created by the Lowy Institute using data from the IMF's Direction of Trade Statistics Database and focuses on bilateral trade flows (both imports and exports).
When looking just at country's biggest source of imports, the map is even more skewed. Here's a map of countries that import more from the U.S, Germany or China.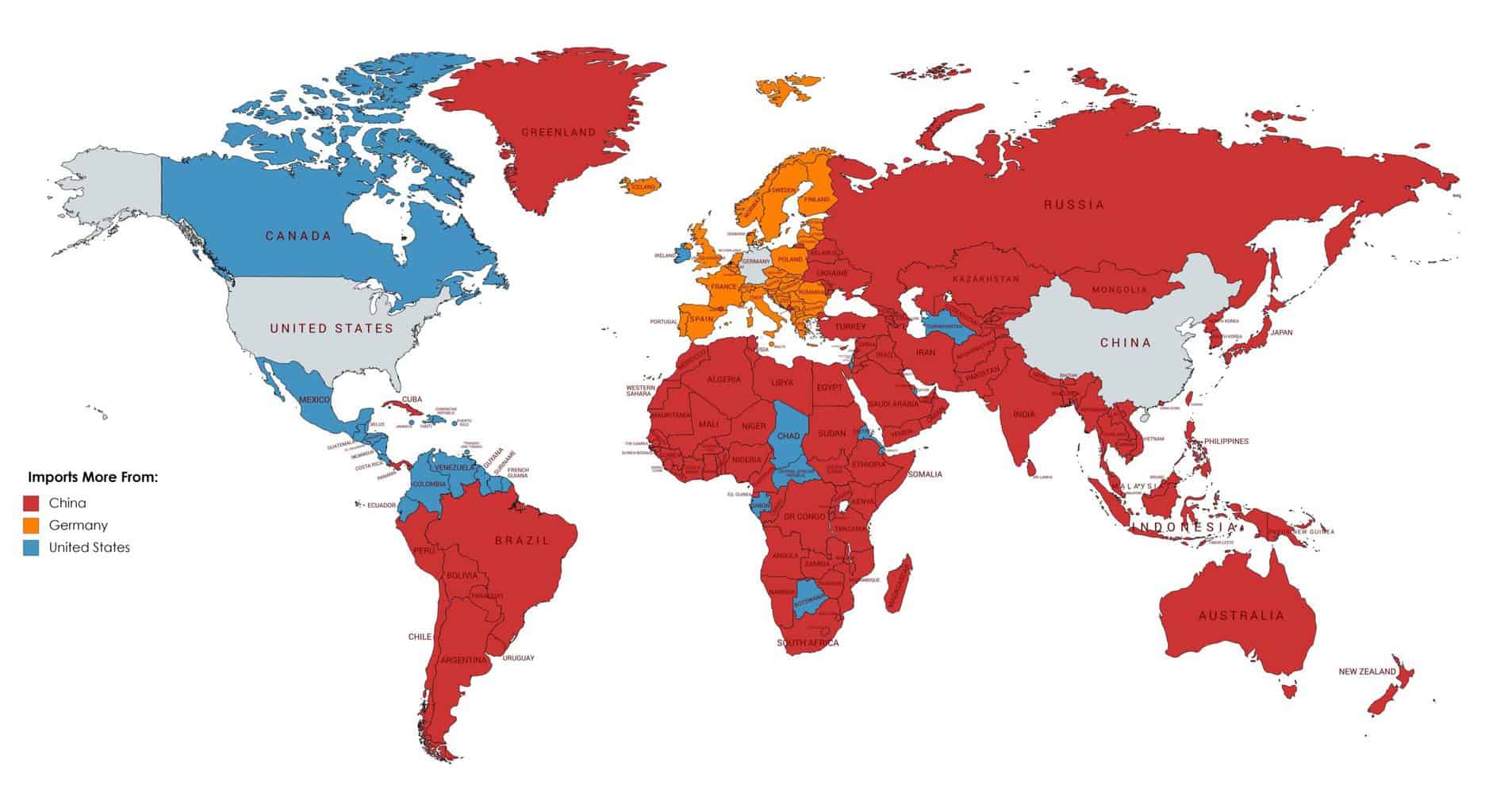 Map created by reddit user creeper321448
Europe's biggest import partner is Germany, whereas the rest of the world is a sea of red.
Find these maps interesting? Please help us by sharing them:
Our Top Guides
Other Popular Guides