Dojo is designed to be a mobile card machine solution, acting as a smart POS terminal for small businesses. Dojo outshines its competitors with more affordable fees while it requires little commitment from its users during the onboarding process.
For the most part, users who are already stuck with another card machine contract can make the most out of Dojo. They help users buy out of existing contracts and offer monthly plans and next-day payouts.
On the flip side, the monthly fee is only worth it if you have enough sales. Otherwise, you'll have to go for a 6-month contract that can have a lower turnover.
In any case, in this Dojo Go review, we'll dive deeper into what Dojo is, its services and prices, and if it's the right choice for you.
Let's dive right in.
Dojo Go Overview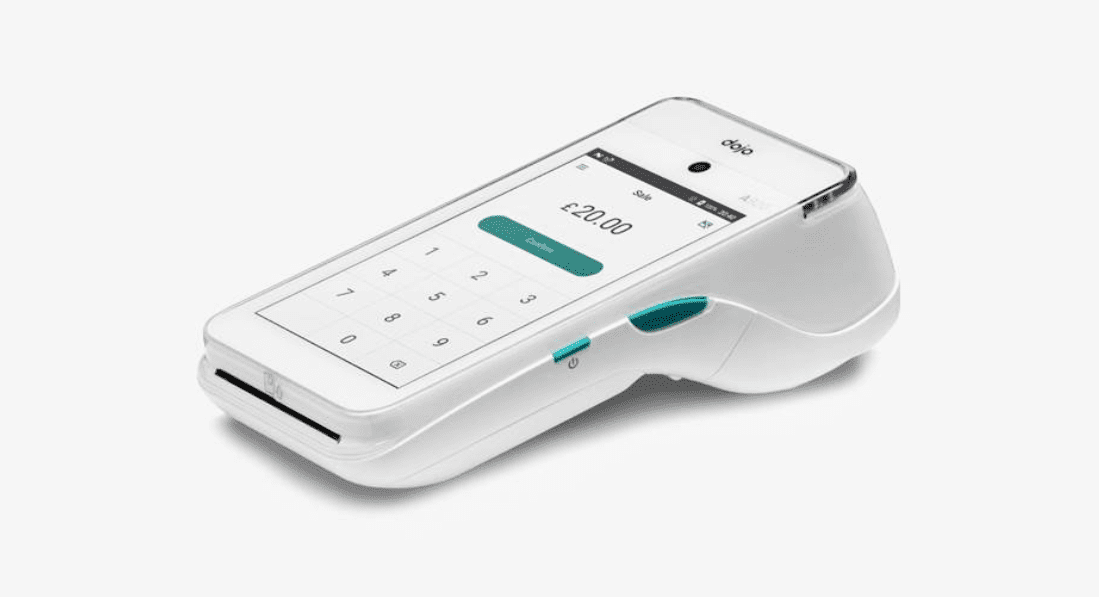 Dojo Go is a card machine that aims to simplify card transactions between businesses and customers. It offers next-day bank transfers for businesses, regardless of whether it's a standard weekday, weekend, or bank holiday.
The machine offers one-tap card payments, Apply Pay, Google Pay, and Samsung Pay capabilities.
Dojo, a Paymentsense company, was founded in 2019 with a vision to help small businesses accept payments faster while getting them paid faster too. On top of that, the company has designed the Dojo app that allows customers to keep track of all their card payments in real time.
Plus, the card machine integrates directly into your EPOS in the cloud so you can sync your transactions.
Here are a few key differentiating factors of Dojo Go compared to its counterparts:
Faster Transactions – Compared to other card machines, Dojo Go has a much faster interface and internal system. According to estimates, the machine can take card payments up to 80% faster than the current industry average, leading to a better customer experience too.
Next-Day Transfer – According to Dojo's website, all your card payments get transferred to your business bank account at 10 am, the next day. That includes the weekends, bank holidays, and other national UK holidays. This makes Dojo Go ideal for businesses that require quick cash flow access.
Seamless EPOS Integration – Currently, Dojo Go is able to directly connect and integrate with over 600 major EPOS systems in the UK. This makes it a great option for integrated payments.
Mobile Connectivity – The machine offers mobile connectivity, offering an alternative if your Wi-Fi is causing issues. This helps ensure continuous uptime.
Other than that, Dojo has also put effort into making its card machines visually appealing, utilising sleek design elements and a two-tone colour profile.
What Differentiates Dojo Go from Others?
There are two things that differentiate Dojo Go from its alternatives the most.
The next-day payouts aren't that common in the industry, especially when you consider that Dojo releases payments despite national holidays
The minimum contract length is six months, compared to the industry norm of 12 months; furthermore, businesses with a higher turnover can even get started with a monthly contract
Other than that, Dojo Go provides businesses with a single card machine: a mobile PAX A920 smart POS terminal that has a touchscreen interface.
Here are a few key features of Dojo Go:
Excellent Tech Specs
The Dojo Go PAX A920 mobile card machine has impressive tech specs that make it a better option, including the following:
5-inch touchscreen
WiFi-enabled but also supports 3G and 4G through the built-in SIM card with unlimited and free data
Over 10 hours of battery life on a single charge
Built-in printer for receipts
Can work standalone or integrate with EPOS
Has the ability to accept tips
These specs make it a great option for hospitality and food businesses.
Easy EPOS Integration
You can connect Dojo Go to your EPOS and the integration process only requires a few minutes. Dojo sends integration details to your EPOS provider who can then help you with the installation.
You then have access to different modes: Pay at Table and Pay at Counter. The increased flexibility allows you to offer more ways to pay to your customer while allowing you to quickly go through queues of customers.
Online Transaction Capabilities
You're not limited to in-person payments with Dojo Go. One of their value-added services allows you to accept payments online without an additional fee.
Using the Dojo app or browser account, you can create payment links and share them with customers. Furthermore, you can also activate a virtual terminal on your card machine when you're taking a payment for a customer over the phone.
Dojo Go Review
Dojo Go is an excellent choice for businesses with over £150,000 in turnover per year. Other than that, it's ideal for hospitality businesses and small shops that have sales volumes exceeding £10,000 per month.
Furthermore, the EPOS integration makes it a good option for businesses where tipping is possible. Plus, it can be carried around so which makes it a good option for any business where the POS isn't limited to a single location.
Other than that, the overall product and the device are excellent. The sign-up process is straightforward and simple; in fact, Dojo representatives help businesses set up by offering to buy them out of existing contracts.
When it comes to fees and costs, there's a lot of transparency if you're a small business owner. However, for businesses with over £150,000 in yearly turnover, you will receive custom pricing and support when you contact a Dojo representative. That means you're subject to their method of pricing.
Furthermore, the company offers good value-added services and has excellent customer support service. Their support team is available throughout the week between 8 am and 6 pm. Meanwhile, the tech support team is available every day until 11 pm.
That said, Dojo is also a great option for you if your business relies on fast cash flow. The next-day payouts are great for businesses running on a rolling basis, allowing for quick withdrawals.
All in all, Dojo Go proves to be an attractive choice for businesses looking for a cheaper card machine contract. However, businesses with a low turnover will need to lock themselves into at least a six-month contract.
Pros
The following are some major pros of using Dojo Go.
The card machine accepts all payment types
The machine has a sleek design and bright colour tones
It's a portable, countertop device that's ideal for transactions on the move or terminal setups
It has to ability to print receipts
Extremely short settlement period of 1 day
Dojo can buy you out of any existing card machine contract
Payment links can easily be created
Customised pricing based on a business's card turnover
Furthermore, a major pro for Dojo Go is their app which allows businesses to keep track of all their transactions in real-time.
Cons
The following are some of the drawbacks of Dojo Go.
Regardless of what package you have, you need to sign up with a contract
Only businesses with a high turnover can opt for monthly contracts; all other businesses need to opt for at least a 6-month contract
Compared to other card readers, Dojo Go is a large device
Transaction fees heavily depend on the payment type and card type
For the most part, Dojo Go favours businesses with a card turnover of over £150,000 per year.
User Reviews
Currently, Dojo Go has a 4.8 rating on Trustpilot with over 2,000 reviews from various customers. Almost 95% of the reviews have a five-star rating.
Meanwhile, the company's app on the iOS App Store has a 4.0 rating with over 40 reviews.
For the most part, customers praise Dojo and their services, with emphasis on their low prices compared to their counterparts. On top of that, most people recommend using the app, praising their payment systems, settlement process, and PCI compliance assistance.
Here are a couple of reviews from Trustpilot.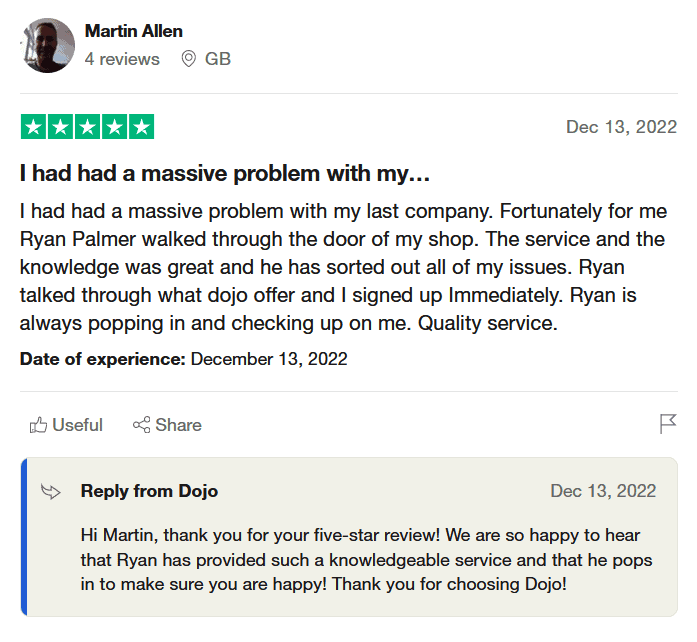 Most customers on Trustpilot praise Dojo, with a lot of them considering it a better option than other alternatives. On top of that, most reviews praise the company's customer service.
Furthermore, most reviews have a reply from Dojo representatives, appreciating positive reviews while offering support to customers who've had a negative experience. For example, here's a negative review from a customer on Trustpilot.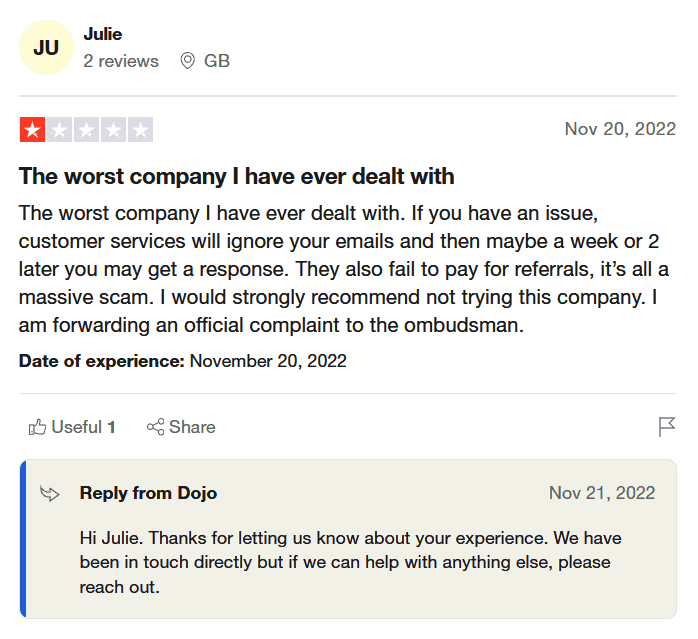 Other than that, Dojo's app mostly has positive reviews. Here's an example: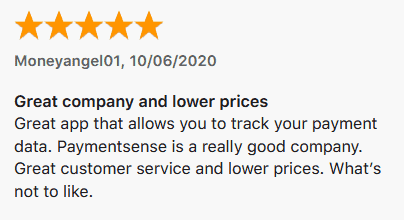 Most reviews praise various features, with an overall positive sentiment. That said, there are negative views, such as this one: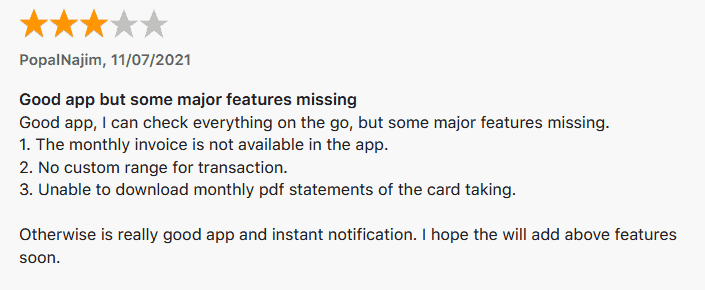 Similar to other negative reviews, they praise the overall app but mention some bugs. However, the Dojo team regularly update their app, releasing fixes every other week.
Therefore, most bugs and issues are timely fixed.
As a result, overall user reviews for Dojo Go are very positive, with the negative reviews limited to minor bugs and issues.
Dojo Go Pricing and Fees
Dojo is very straightforward with its pricing. There's a fixed rental charge between £15 and £20 + VAT (Value Added Tax) for the Dojo Go plan. On top of that, there are transaction fees based on what kind of business you have and your turnover.
Furthermore, there are also some service-related fees that apply in some cases. Here are the prices we were able to extract:
Contract Length – 6 months for businesses with a card turnover below £150,000 per year. Monthly plan for businesses with a card turnover above £150,000 per year.
Fixed Rental Costs – £20 + VAT per month for businesses below £150,000 per year card turnover. £15 + VAT per month for businesses with over £150,000 per year card turnover.
Transaction Rates – For businesses with under £150,000 turnover, there is a 1.4% + 5p charge on consumer Visa, Mastercard, and other debit and credit cards. There is a 1.8% + 5p charge on business debit and credit cards. For Amex, there are custom fees. For businesses with over £150,000 turnover, transaction rates are variable and customized.
Online Transactions – 1.9% + 5p for consumer cards. 2.3% + 5p on business cards.
Minimum Monthy Payment Charge – £24.95
Refund Fee – 50p per refund
Secure Transaction Fee – £0.05 per transaction
Paper Billing – £3.50 + VAT per month. This is optional.
Early Contract Termination Fees – Cost of the remaining contract, in full.
PCI compliance is free if you have the appropriate paperwork; however, if you're non-compliant, there is a £15 + VAT per month fee.
Additional Information on Pricing and Fees
Online transactions are called 'Card not Present' instances and they have a higher per-transaction fee. That's true for both consumer and business cards.
On top of that, the minimum monthly payment charge is the absolute minimum you'll have to pay even if you make no sales using the Dojo Go card machine. If your monthly card processing fees exceed the minimum, you'll only pay the true cost of the transactions.
Other than that, there are no fees when receiving payouts. Furthermore, there are no fees for getting the card machine delivered to your location.
If you wish to get a replacement card machine, Dojo Go claims that next-day terminal replacement is free. However, according to customers online, it can cost up to £400 + VAT per machine if lose your terminal or damage it.
On top of that, Dojo offers a range of extra services and features that are shared by the Dojo representative when you're discussing your plan. These include things like POS integrations and come with additional charges and fees, but they are optional.
What's the Verdict?
Dojo Pros
Bespoke rates for businesses doing over £150k per year
Low transaction fees of just 1.4% + 5p for credit and debit cards for smaller businesses
Card machine comes with built-in printer
Next-day transfers
7-day UK tech support, 8am – 11pm
Dojo Cons
Only 1 model to choose from
Terminal rental fee of £20 per month
Overall, Dojo Go is among the better alternatives in the card processing category. For the most part, Dojo Go is ideal for businesses that are stuck in another card machine contract and are looking for a better alternative.
Dojo can buy you out of your current contract and allow you to set up with them. On top of that, their pricing heavily depends on how much turnover your business has per year. However, this is more useful for businesses with higher turnovers.
In any case, Dojo Go is an excellent choice for most businesses, especially for the ones with over £150,000 in turnover.
User Reviews
Review Summary
3.5 out of 5 stars (based on 2 reviews)
Recent Reviews
Massive Rate increases
Have been with them for about 8 months. Little did I realise that they have increased my rates 3 times. My rates are now 3 times what they were when I started.
Apparently this is quite common, if you read the other Trustpilot reviews. There business model is, offer low rates, get market share, then massively increase the rates.
Great machine, fair price
Been very happy with my Dojo Go. Great features and a fair price.
Submit a Review