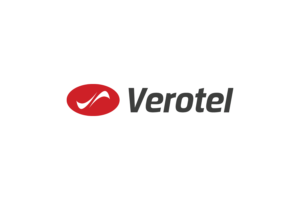 Verotel is an online credit card payment processing specialist which enables high risk companies to safely accept online payments.  Verotel supports 50,000 high risk webmasters.  Verotel suite of online business solutions is compatible with companies of any size.
Verotel Credit Card Processing & Payment Services
Verotel Payments
Verotel has a range of payment solutions for accepting payments online.  It accepts all major global credit cards including: –
Visa
MasterCard
JCB
Diners
Discover cards
Other Verotel Products and Services
VerotelRum: A Remote User Manager tool for adding, modifying and deleting online entertainment subscribers.
Verotel Flexpay: Flexpay allows Verotel merchants to send any amount and any description directly to Verotel's order pages
Verotel Control Centre API: Extends the functionality of the Verotel Control Centre from your own interface.
Verotel Pricing & Fees
Verotel has accounts which suit SMEs to corporates.
Verotel Basic
€500 per annum for Visa/MasterCard registration and compliance monitoring
No minimum
No history needed
Fixed rate – 15.5% per transaction
10% 6-month rolling reserve
Rate for recurring transactions – 15.5% + 1.5%
Price Verotel US cheque – 15.5%
Price Verotel direct debit Europe – 15.5%
Price Verotel Bitcoin – 5%
No early termination fee
Verotel Premium
€0 per annum
Minimum weekly processing requirement €100 per week
History needed
Variable rates
Weekly fee of €25 if weekly volume less than €1000
13% to 14% per transaction dependent on weekly volume
Supports Multi-Currency processing
Rate for recurring transactions – rate + 1.5%
Price Verotel US – cheque – 14%
Price Verotel direct debit Europe – 14%
Price Verotel Bitcoin – 5%
Payment Fees
US cheque (US registered merchants) – USD 2.50
ACH (US registered merchants only) – USD 0.00
International Cheques (Non-US registered merchants) – USD 0.00
Wire Transfer – Wire to a EURO account, with IBAN in EU – EUR 7.50
Wire Transfer – Wire to a USD account – USD 30.00
Wire Transfer – Wire to a British account – GBP 15.00
PayPal – PayPal payment in Euros – PayPal fees + EUR 17.50
PayPal – PayPal payment in USD – PayPal fees + USD 17.50
PauPal – PayPal payment in GBP – PayPal fees + GBP 15.00
Source: www.verotel.com
To see how that compares have a look at: UK Merchant Account and Credit Card Processing Fee Comparison.
Verotel Features
High risk customers accepted
Phone and email support for your customers
Affiliate marketing
NAT54 compatible
Customisable order pages
Verotel FlexPay API
Multi-Currency for Premium Plan
Your own descriptor
No chargeback fees
No refund fees
Accept bitcoin
US customers can pay by cheque
European customers in Germany, Austria, Switzerland, Belgium, France, Netherlands, Italy, Spain and Slovakia, can pay by direct debit
Company Background
Verotel was founded in 1998 and processed its first transaction on 15th January that year.  The company assists high-risk webmasters to stay safe online when supplying digital content by providing a PCI compliant solution.  Verotel was initially based in San Francisco but has now relocated its headquarters to Amsterdam.  The company's CEO is Joost Zuurbier.
Verotel introduced PCI in 2005 and became PCI DSS Compliant.  In 2011, Verotel was licensed as a Payment Institute by the Dutch Central Bank.  The following year, it became a Payment Facilitator with MasterCard and Visa.  2014 saw Virotel accept bitcoin.
Verotel Pros & Cons
There are very few reviews of Verotel online.  Of those that are, some should be directed at the merchant and not Verotel.  However, there have been a few complaints regarding poor customer service and billing errors.  With so few reviews it's impossible to give Verotel a fair Merchant Machine's review.
Website:  www.verotel.com