Trust Payments is a London-based payments company that specialises in providing payment services to businesses that are in need of an all-in-one payment solution. Their main payment solutions include online payments, point-of-sale payments, recurring payments, and mobile payments. 

Prices/Fees
Trust Payments' rates and fees are not displayed on their website. Merchants can inquire about the costs by contacting the company and examining their contract to determine additional monthly and per-transaction expenses. 
We have found no complaints made publicly concerning high expenses associated with Trust Payments, therefore we can conclude that most users are content with Trust Payments pricing and fees.
Services
Trust Payments provides retailers with a comprehensive collection of point-of-sale (POS) solutions. This includes support for mobile payments, contactless payments, chip and pin entries, magstripe payments, countertop POS systems, and more. 
Management of All Card Activities
Administration of all card-related activities, such as transactions, reimbursements, and chargebacks.
Complete Comprehension
You can keep track of every transaction with their safe and secure enterprise merchant portal, which displays all transactions as they occur.
Flexible Payout
The settlement of funds can take place at any time that is most convenient for your company.
Currency Support
We provide support for payments in 14 different currencies and assistance in accepting payments in over 100 different currencies.
Flexible Account Layout
Adjust your merchant account settings so that they correspond with the way you run your company. Maintain individual accounts for each currency and sales channel, or consolidate them all into one.
Fraud Security
Tools for preventing fraud in real-time that are driven by artificial intelligence and provided by TRU Fraud Check.
Trust
Trust Payments was granted a licence as a Financial Institution by the Malta Financial Services Authority (MFSA) and they are a main member of both Visa and Mastercard.
Payment Methods
To guarantee that your customers never fall behind on a payment, Trust Payments provide a wide variety of payment methods and alternatives to choose from.
Debit/Credit Cards
Trust Payments collaborate with the following card suppliers worldwide:
American Express

Mastercard

Diners Club

Discover

Visa

JCB
Digital Wallets
The following digital wallets, which are often used by customers, are a supported payment method by Trust Payments:
Alternative Payment Methods
Consumers are also able to pay using the following alternative payment methods:
UnionPay SecurePay

Account to Account

PostFinance

Paysafecard

Przelewy24

MobilePay

SatisPay

Paysera

Alipay

BLIK

EPS

SEPA

PayU

Trustly

IDEAL

Giropay

MyBank

TrustPay

SOFORT

Redpagos

Safey Pay

Multibanco

Bancontact

WeChat Pay
Shopping Carts
When a consumer hits the "Pay Now" button on your website, they're sent to a checkout hosted by Trust Payments for the remaining details.
Partners
Trust Payments is trusted by companies such as Matalan, Best Western, J.W.Lees, UCL, Oakhouse, and many others.
Getting Payments
Merchants can experience the following benefits of using Trust Payments: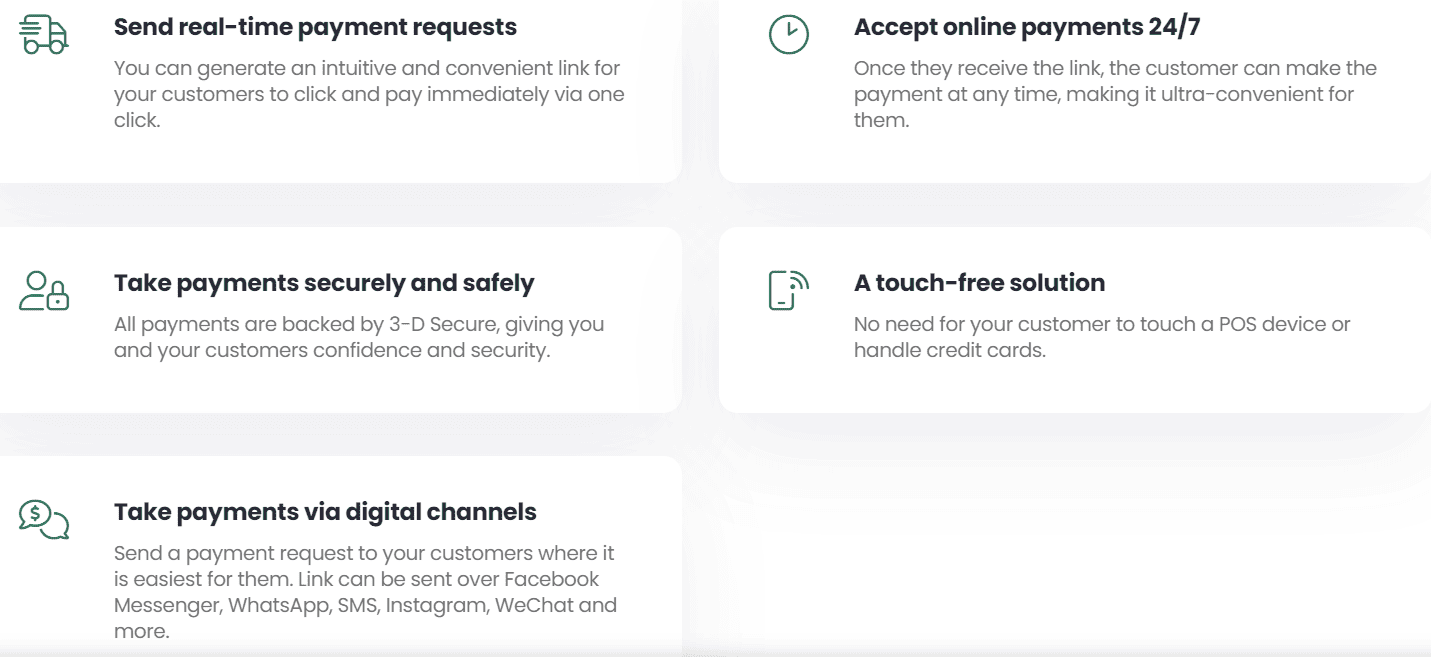 Maintaining continuous recurring payments ensures that your clients will continue to get seamless services. When making a purchase, a customer only needs to enter their payment information details once, which is safely saved on Trust Payments servers. This feature is useful for processing interval payments (eg. weekly, monthly, or annual payments).
The Account Updater service ensures that the data of your cards-on-file is always up to date, ensuring that you never miss a payment and providing a smooth experience for your customers.
You can start taking payments online even if you don't have a website of your own. With their pay-by-link service, a retailer is able to communicate with a consumer and provide them with a payment link through a variety of channels, such as email, SMS, and social chat apps.
Integrations
Trust Payments offer integrations with ecommerce platforms, payment gateways, and other third-party platforms. Additionally, they offer API integrations so companies can build their own payment systems or integrate with existing software solutions. 
API
If you want to construct the payment experience that your customers will appreciate, you can choose to do it using Trust Payments' 3-D Secure-compliant JavaScript Library, Mobile SDKs, or Web Services API. Your transaction information will be scanned in real-time via cutting-edge artificial intelligence and machine learning technologies.
What you get:
A refined checkout process that can be tailored to meet the requirements of clients from different countries.

Handle business in over 180 different currencies and over 140 different local payment options.

Conversion of currencies, so that clients can pay in the currency of their choice.

Integrated support for a number of languages and regional settings.

With tokenized card data, you can execute repeat payments for securely returning clients.

Create subscriptions for customers and arrange for periodic payments.

Create rules that will automatically stop payments for review in certain circumstances, such as when fraud is suspected or when a consumer inadvertently attempts to pay twice.

Customers are sent receipts through email automatically.

Comprehensive checkout testing

Detailed documentation.

Support is available around the clock, including a personal account manager.
Extra Care On Customer Support
With over 400 people working across 10 offices to support business sectors, including travel and hospitality, cryptocurrency, gaming, and financial services, Trust Payments has a global footprint.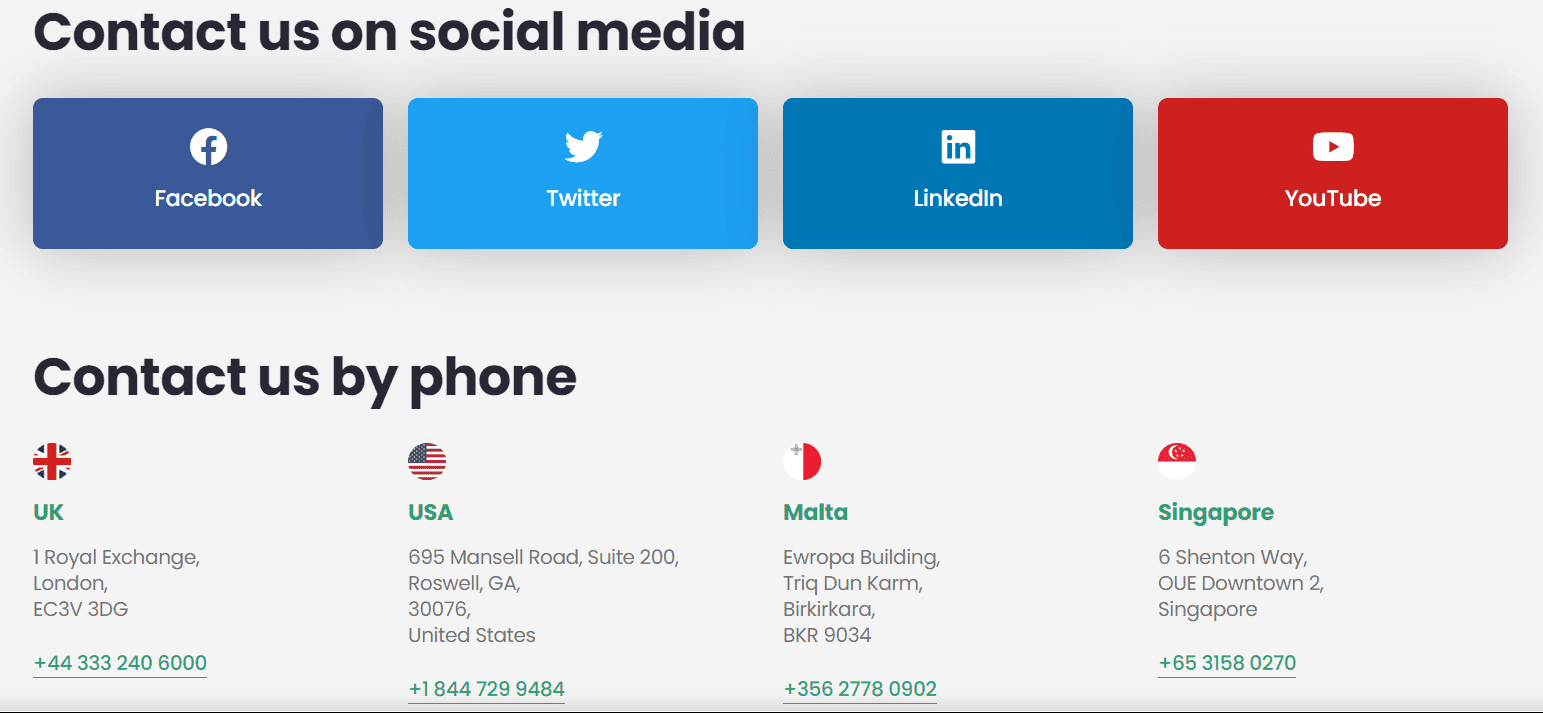 By sending a request here, a Trust Payments customer support member will contact you to help you with your inquiry. 
They are available 24/7 and you can call them in their offices in the UK, Singapore, Malta, and the US.
Company History

Metric Capital Partners is the main investor of Trust Payments, UK. As a large merchant account provider with headquarters in London, Trust Payments supports the majority of standard-risk e-commerce companies in the United Kingdom and the United States. The firm, which was first established in 1997 and was formerly known as Secure Trade, is now a part of the UC Group.
Although Trust Payments has established relationships with numerous acquiring banks, the company's website does not identify a preferred backend credit card processor. 
Click here to see Trust Payments team members, headquarters, mission, and the company's values. 
User Reviews
We have found the following two user ratings for Trust Payments, with an average of 4.15 out of 5-star rating:
User Reviews
Review Summary
0.0 out of 5 stars (based on 0 reviews)
Recent Reviews
There are no reviews yet. Be the first one to write one.
Submit a Review