Payza is no longer in business. Therefore this page is no longer being updated.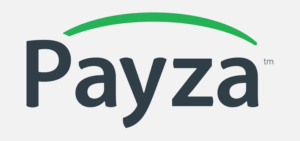 Payza, known as AlertPay until 2012, has its headquarters is in London, its operational centre is in Montréal and it has offices in New York, India, Bangladesh, Russia and Poland.  It is similar to Paypal in set up and companies can use Payza to manage their business online. Payza is used in 190 countries around the globe.
Payza Credit Card Processing & Payment Services
Payza Payments
Payza has a range of payment solutions for accepting online payments.  Payza accepts a range of payments types in over 22 currencies:
Other Payza Products and Services
Payza Pricing & Fees
The following are transaction fees for the UK: –
Send or Receive Funds
Free – Open an account
2% – receive funds in Bitcoin
90% + £0.30 – receive funds
Free – send funds
Add Funds
£6 – Bank Wire
5% – Credit Card
Free – Bitcoin
Bank transfer – less than £200 – rate per transaction £5
More than £200 – rate per transaction Free
Withdraw Funds
Bitcoin – from BTC. Miner Fees 0.00045
Bitcoin from Fiat currency. Miner Fees 0.00045. Exchange Rate: $7800.19
Bank transfer – £2.25
Credit card payment will start at 5.49% + $0.65 receiving fee
Interac payments will start at 2.5% + 0.79 receiving fee
Higher fees apply to some industries – 3.90% + £0.59 for receiving funds
For currency conversion with a transaction, the foreign exchange rate includes 3.5% over the wholesale exchange rate at which Payza buys its currencies.  For manual currency conversion, the rate includes 2.5% over the wholesale exchange rate.  Exchange rates are adjusted regularly.
Source: Payza Pricing
To see how that compares have a look at: UK Merchant Account and Credit Card Processing Fee Comparison.
Payza Features
Fraud screening
Foreign exchange services
Email invoicing
Mass and single remittances
Business management tools
Requesting and processing payments
Paying employees
Set up websites for e-Commerce
No setup fee
No monthly fees
No PCI compliance fees
No cancellation fees
24/7 customer service – email, phone, chat, Twitter and Facebook
Single click shopping cart integration
Detailed transaction history
Payment buttons
Company Background
In 2012, Payza (formerly known as AlertPay) became a wholly owned subsidiary of M H Pillars, a company which was founded in 2005.  M H Pillars, a British company, provides white label prepaid card solutions worldwide.  In 2012, AlertPay was rebranded Payza and was launched by M H Pillars as a new online payment processing platform which would make international transfers easier for businesses and individuals.
Payza is able to service companies of any size that wish to do business online. Payza is determined to help under-served markets in third world countries, enabling their citizens to be part of the global market.  Communications director of M H Pillars, Pontus Ljunggren stated, "We are confident that the services we provide will directly contribute to improving the standard of living and quality of live for citizens of developing countries.  Payza will contribute directly to local economic growth by facilitating cost-competitive transactions across borders."
Payza Reviews
The Payza reviews online are by customers rather than merchants. The company has had payment issues which they are currently trying to remedy (as of 18th January 2018).
Website:  www.payza.com