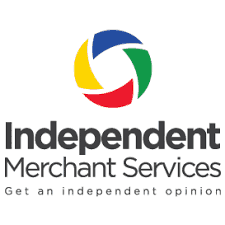 Independent Merchant Services was founded in 2011 by its now Managing Director, Roger Milne, after he had wasted hours on the internet, ringing call centres and talking to agents, trying to find a clear, affordable merchant services solution for companies.  Independent Merchant Services offers advice to start-ups and sole traders through to multinationals, on which merchant service providers are best suited to their individual needs.
Independent Merchant Services Credit Card Processing & Payment Services
Independent Merchant Services Payments
Independent Merchant Services will source the best merchant account or payment gateway provider to suit your business.  You will discuss your needs with IMS and they will put together the perfect payment package which can include all major credit and debit cards and multi currencies acceptance.
Visa
Mastercard
American Express
JCB
Diners
Discover cards
Local European payments
Independent Merchant Services Pricing & Fees
Independent Merchant Services puts together bespoke packages for businesses of any size.  It works with the UK's leading card payment processing providers to ensure its customers get the best deal on merchant accounts, chip and pin machines, mobile payments, virtual terminals and online payment gateway.  As such, it obviously won't have contact fees and pricing on its website, these can be found by discussing your business needs directly with IMS.
To see that that compares have a look at: UK Merchant Account and Credit Card Processing Fee Comparison.
Independent Merchant Services Features
Fraud screening
Short contracts
Lowest rates
Reliable terminals
Contactless payments
Virtual terminals
Transaction management reporting tools
Add new payment methods and currencies
Compliance assistance and advice
Outstanding after sales support
No exist penalties
No charge for Independent Merchant Services advice and services
Short term card machine rental
Merchant cash advance
Company Background
Roger Milne established Independent Merchant Services in 2011 in response to his own experiences when searching for a merchant services provider.  He found that there was so much information out there, online and via customer service centres and sales agents, that he felt businesses just didn't have the time or expertise to choose wisely.  He set up IMS to help businesses of all sizes to make the right choice and avoid high charges, hidden charges, poor service and shoddy after sales service.
Independent Merchant Services is complete independent, having no allegiance to any of their preferred payment providers.  The vet their payment providers not only on price and customer service, but on all aspect of delivery to businesses.  If they feel a payment provider isn't providing an excellent product, then IMS will remove them from their list.
Businesses come to IMS for advice on how to get the best price and the best deal when it comes to after sales service, accurate up to date reporting, secure swift transaction processing and prompt payment.
Independent Merchant Services is an advisory service and they don't charge for it.  IMS receive their remuneration from the payment provider.  Contracts are made directly with the payment provider, not with IMS.  However, IMS is always on hand to try and sort out any problems with the chosen payment provider, or, if the problem can't be resolved, to switch you to another provider.
Each year over 800 businesses take advice from Independent Merchant Services who negotiate good rates through their preferred card payment providers.
Independent Merchant Services Pros & Cons
The following pros and cons are based on information available on Independent Merchant Services's website and reviews from Trustpilot.  As you can see from these reviews, most businesses feel very positive about the company.
Pros:
Good customer service
Hasslefree
Businesses save money
Unbiased service
Cons:
Occasional poor customer service
Independent Merchant Services Reviews
Trustpilot: 4.9 out of 5 based on 164 reviews
Independent Merchant Services Merchant Machine score is 4.9 out of 5.