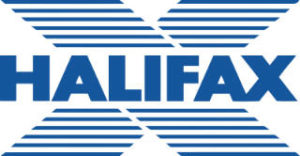 The Halifax has grown into a reputable and trusted bank since its founding in 1853.  It is now part of the Lloyds Banking Group and, it is Lloyds Bank Cardnet that provides Halifax's merchant services.
Halifax Merchant Services Credit Card Processing & Payment Services
Halifax Merchant Services Payments
Halifax Merchant Services processes a wide range of debit and credit cards through Lloyds Bank Cardnet.  It also accepts a wide range of payments types in many currencies:
Visa
Mastercard
American Express
BC Global Card
Corporate, Commercial and Purchasing cards
DinaCard
Diners Club International
Discover
Electron
International Maestro + Maestro
JCB
UPI
Other Halifax Merchant Services/Lloyds Bank Cardnet Products and Services
International transactions: Dynamic Currency Conversation lets international customers pay in their home currency, using a foreign-issued Visa or MasterCard card, at no additional cost (39 currencies). Multi-currency transactions are also offered through Lloyds Bank Cardnet, allowing businesses to take payment from overseas.  This service supports more than 50 currencies, with settlement available in 13 different currencies.
Services for Corporates: –
A dedicated relationship manager
Comprehensive onboarding support
Bespoke rates
Sophisticated online reporting tools
Compliance advice
Mobile top-ups
Reporting: – Track business finances and get an insight into customer trends with online card transaction reports.
Trade Association: Introduce Cardnet to your member base and you can earn commission and your members will benefit from bespoke rates.
Halifax Merchant Services/Lloyds Bank Cardnet Pricing & Fees
Halifax Merchant Services, through Lloyds Bank Cardnet,  have a range of options for any size business.  They don't publish their prices and fees on their website.  They operate a bespoke pricing system for corporates and those companies wanting multiple payment methods.
Clover – POS system
Accept payments
Track sales
Monitor staff performance
Secure, cloud-based storage
Dedicated technical support
Face to Face
Countertop machines
Portable machines
SIM card mobile handsets
Contactless payments
PCI
Online Payments – Designed for small businesses
Hosted payment page
Virtual terminal for mail and telephone orders
Strong fraud prevention tool
Detailed online management information portal
Over the phone payments
To see how that compares have a look at: UK Merchant Account and Credit Card Processing Fee Comparison.
Halifax Merchant Services Features
Connect with your eCommerce website
Online payment
Secure
Wide range of debit and credit cards accepted
International transactions
Bespoke services for corporates
24/7 UK based support
Customisable payment pages
Mobile Card machine
Portable Card machine
Countertop Card machine
Card machine integrates with your Point of Sale
Contactless payments
Company Background
The Halifax was founded in 1852 and was originally called the Halifax Permanent Benefit Building and Investment Society.  It was founded by a group of local businessmen who wanted to help local people to save money or borrow money in order to build or buy a home.  By 1938, the Halifax had branches throughout the UK.  During the 1980s, the company diversified into personal banking, stock broking, insurance and estate agency and in 1997, the company was floating on the stock exchange.
In September 2001, the Halifax merged with the Bank of Scotland to form HBOS Plc.  January 2009 saw Lloyds TSB acquire HBOS, to form Lloyds Banking Group.  The Halifax doesn't offer business accounts directly, however, it works with Lloyds Bank Cardnet to supply merchant services.
Lloyds Bank Cardnet is part of the Lloyds Bank Group.  Lloyds Bank was founded in 1765, in Birmingham, UK.  It is one of the big four clearing banks and is the largest retail bank in Britain.  The Cardnet division of the Lloyds Bank Group was founded in 1997 and now processes over 2.5 million transactions per day.  Cardnet is a joint venture between First Data and Lloyds Bank.
Halifax Merchant Services (Lloyds Bank Cardnet) Pros & Cons
There are no customer reviews on Halifax Merchant Services and very few on Cardnet online, even Trustpilot comes up empty.  However, Cardnet seems to be respected company which has had very few complaints against it, which in itself speaks volumes for a company of its size. The main form of complaint seems to be poor customer service and delayed or frozen payments.  The latter are funds held by high risk or card-not-present merchants, which would occur not matter who the merchant account provider was.
Website:  www.halifax.co.uk