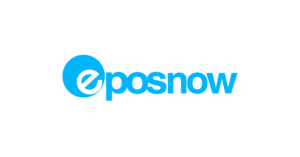 Epos Now was founded in 2011 and was determined to use the power of the cloud and modern technology to move businesses forward. Epos Now is now the UK's largest EPOS provider.  The company processes over £2 billion worth of business annually and has helped over 30,000 businesses to grow.
Epos Now Point of Sale Plans and Pricing
Epos Now offers industry specific systems, namely one for Retail and one for Hospitality.  It also offers a 30 days free trial.
Retail System – £1,119
Web and online integration
Barcoding and stock management
Pay on account
Powerful promotions
Booking system
Create and print A4 invoices
Powerful customer loyalty
Shelf edge tickets and supplier linking
Epos Now Pro-C15 terminal
Epos Now Retail software
80mm Epos Now Pro Receipt Printer
High quality secure all-metal cashdrawer
Installation, configuration and training
Hospitality System – £1,119
Online ordering and booking
Customisable table plan
Multiple printer support
Master products and stock management
Powerful loyalty system
Multiple choice and popup notes
Cover reporting
Wet/dry and split bill
Epos Now Pro-C15 terminal
Epos Now Hospitality Software
80mm Epos Now Pro Receipt Printer
High quality secure all-metal cashdrawer
Installation, configuration and training
Source: Epos Now Pricing
To see how they compare, have a look at: UK Merchant Account and Debit Card Processing Fee Comparison.
Epos Now Features
Single system
Multi system
Franchise/Corporate
Integrated payments
Pay by phone, watch, card
Customisable dashboard
Real time reporting
Access device from anywhere
Bulk export
Stock control
Barcoding
Online store integration
Loyalty system
Other Epos Now Products and Services
Epos Now App Store
Retail accounting
Inventory management
Company Background
Epos Now was founded in 2011 and has grown considerably since its launch.  It's one of the fastest growing tech companies in the UK. The company now has 30,000 business customers who use its products and services.  Epos Now processes over £2 billion per annum.
The company was started by Jacyn Heavens.   He was managing a bar and couldn't find an EPOS system that suited his business, so he started building software that would perform the functions he needed.
Epos Now's UK head office is in Norwich and its US head office is in Orlando, Florida.  It also has offices in London, Manchester and Glasgow.  The company introduced its AppStore at the end of 2015.  Epos Now was the first company to do this within the EPOS industry. The company has won and/or been nominated for many awards in its short history.  This culminated in being awarded the Queen's Award for Enterprise in 2016.  This award is the UK's most prestigious.
Epos Now Pros & Cons
The following pros and cons are based on information available on Epos Now's website and from reviews on Trustpilot.
Pros:
Excellent customer service
Easy to use and train staff
Well-priced product
Any hardware or software problems are quickly resolved
Great product
Cons:
No reply from customer service
No public forum for 'venting'
Hardware delivered without power adaptors
Adding required modules makes it expensive
Full of 'bugs'
Epos Now Reviews
Trustpilot: 4.5 out of 5 based on 4565 reviews
Based on the reviews on the above sites, our Merchant Machine score is 4.5 out of 5.
Website:  www.eposnow.com