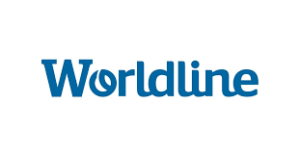 Worldline is one of Europe's leaders in the payments and transactional services industry, employing over 9,400 around the globe.  It offers its customers a solution in end-to-end commercial acquiring, multichannel payment acceptance and payment terminal solutions.  Worldline processes around €1.5 billion in transactions per annum.
Worldline Credit Card Processing & Payment Services
Worldline Payments
Worldline has a range of payment solutions for accepting payments by international or local means, both online or in store: some of these are listed below.  Worldline accepts payment in over 100 currencies:
Visa
Mastercard
American Express
JCB
Diners
Discover cards
Local European payments – Giropay, SOFORT, esp, iDEAL
Other Worldline Products and Services
Mobility e-Transactional Services
Financial Services
Worldline Pricing & Fees
Worldline doesn't publish its fees and pricing schedules online, these must be obtained directly from the company.
To see how they compares have a look at: UK Merchant Account and Credit Card Processing Fee Comparison.
Worldline Features
WL Fraud Risk Management
Consolidated reporting, analytics and reconciliation
Back office integration
Multilingual customer support
POS, online and mobile payment solutions
Dynamic Currency Conversion
Multi-currency
Accept any types of payments online or instore
Merchant wallet
Company Background
Worldline is part of the Atos group, a European IT services corporation based in Bezons, France.  In 1996, Axime bought out Sligos, (both computer services companies), and created Atos. Atos Worldline was formed in 2004, in order to combine the payment and transaction activities of Atos into one entity.  Atos Worldline became Worldline in 2013 operates under its own brand on a global scale.
In 2016, equensWorldline was launched, making Worldline the pan-European leader in payment services.  In 2017, Worldline acquired First Data Baltics, MRL Posnet (India) and Digital River World Payments. Digital River World Payments has almost 20 years of experience in global online payment solutions.  It supports payment activities in over 170 countries and accepts 140 payment methods.
Worldline operates in 29 countries, with an annual revenue of €1.5 billion, and is now considered to be: –
Number 1 POS terminal provider in the Netherlands
Number 1 commercial acquirer in Benelux
Number 1 e-commerce payment provider in France
Number 1 POS acceptance platform in Germany
Number 1 issuing solution provider in Asia
Number 1 DCC acquiring provider in India
Number 1 connected vehicles services provider in Europe
Worldline Reviews
There are no online reviews from Worldline merchants.  It's therefore not possible to give an informed Merchant Machines rating at this time.
Website:  www.uk.worldline.com