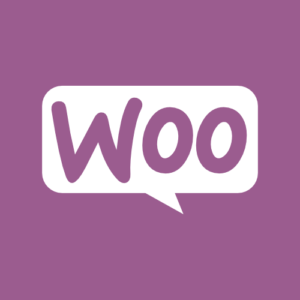 WooCommerce is a free eCommerce plugin which integrates seamlessly with WordPress, the software that runs 26% of the web.  WooCommerce is ideal for small to medium size businesses, giving the essential features needed to set up an eCommerce site.  For businesses who already have a WordPress site, learning to use the WooCommerce plugin will be a natural progression.
WooCommerce eCommerce Plans, Pricing and Features
The WooCommerce plugin allows users to build a professional online store at no cost.  However, businesses will need to pay for hosting, a domain, perhaps a theme and other plugins and extensions.
To see how they compare, have a look at: UK Merchant Account and Debit Card Processing Fee Comparison.
WooCommerce Features
Complete and unrestricted customisation
Regularly audited by Sucuri
Seamlessly integrates commerce with content
Modular system – add on what you need
More than 400 official extensions
Large selection of themes
Built-in blogging
Embed products, checkout and more on any page
Categories, tags and attributes make products easier to find
Product ratings and reviews
Customise for your location
Product sorting and filtering
Unlimited images and galleries
Unlimited products
Sell Any Product, Any Time
Physical or digital products, or both
Link to affiliate products
Unlimited variations (colour, size etc)
Import and export products using a CSV file
Built-in payment processing from leading providers
Shipping options
Shipping rates
Free shipping
Geo-location support
Tax options
Manage Orders and Customers
Customer accounts and guest checkout
One-click refunds
Inventory management
Order management
Email templates
Add shop managers
Optimise your Store
Search Engine Optimisation
Coupons
Show related products
Highlight important products throughout your store
In depth reporting
Add sales and order info to your WordPress dashboard
Other WooCommerce Products and Services
Storefront
WooSlider
Sensei
Sensei Extensions
Company Background
The idea behind WooCommerce began in 2007, with three WordPress enthusiasts from different countries who shared ideas through emails – Mark, Magnus and Adii.  Although the trio launched WooThemes in 2008, they didn't actually meet until April 2009.
WooCommerce was launched in September 2011, just after the company had released their 100th theme.   By 2014, 4 million businesses had downloaded the product.  Within two years, this figure had increased to 7 million, with a 37% market share of all online stores.  As of 2017, WooCommerce powers over 600,000 websites that sell products online.
The company's headquarters are in Cape Town with offices and developers dotted around the globe.  WooCommerce believes in giving back to local communities and supports the Nelson Mandel Children's Fund, Westlake United Church Trust, African Tails and the Grow Academy in South Africa.
WooCommerce Pros & Cons
Pros:
Simple to use
Increases customer interaction and loyalty
Converts purchases into reviews
Excellent product for small to medium businesses
Cons:
Needs more features
Lack of customer service
Poor for mobile devices
Disappointment with paid features
Website:  www.woocommerce.com