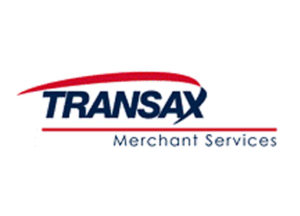 TRANSAX Merchant Services specialises in Face to Face payments.  It opened its doors in 1986 and processes over 2 million transactions a day in the UK, Ireland and France, through the FIS Payment Gateway.  FIS is one of the world's largest global providers dedicated to banking and payments technologies.
TRANSAX Merchant Services Credit Card Processing & Payment Services
TRANSAX Merchant Services Payments
TRANSAX Merchant Services has a range of payment solutions for accepting face to face payments.
Mastercard
Visa
American Express
JCB
Maestro
V-pay
Contactless
Apple Pay
Android Pay
Other TRANSAX Merchant Services Products and Services
TRANSAX Cheque Warranty: If a cheque is returned, TRANSAX pays you the full amount.
Contactless Card Payment Machines: All new TRANSAX terminals are compatible with both contactless cards and Apple Pay.
Cashback: Offer cashback to customers.
Cash Advance: Businesses can qualify for a Merchant Cash Advance of up to £150,000.
Mobile Phone Top-up
Dynamic Currency Conversion: Allow customers to pay in their own currency and receive a share of the currency exchange commission.
Free Business Banking: In co-operation with Santander.
TRANSAX Merchant Services Pricing & Fees
TRANSAX Merchant Services doesn't publish its pricing and fees on its website, however, it is known for having some of the best prices in the industry.
To see how that compares have a look at: UK Merchant Account and Credit Card Processing Fee Comparison.
TRANSAX Merchant Services Features
Customer service based in the UK and Ireland
Customer service agents are fully-trained, directly employed staff
Latest user-friendly card machines with low monthly rental
One monthly statement
Countertop Terminals
Connect through landlines
Standard Chip and Pin
Contactless payment
Pre-authorisation
Customer not present (CNP) payment processing
Integrated graphics thermal printer
Portable Terminals
Connect through Bluetooth
Good battery life
Fast receipt printing
Customer not present (CNP) payments
Gratuity function
Mobile Terminals
Connect through GPRS or Bluetooth
Chip and Pin
Contactless
Gratuity function
Pre-authorisation
Foreign currency conversion
Company Background
TRANSAX was founded in 1986 purely as a card payment service provider.  In 2008 the company expanded its product range and relaunched as TRANSAX Merchant Services. Today, it is of the UK's largest independent payment specialists. TRANSAX enables over 2 million transactions in over 80,000 locations each day and has companies such as Tesco, Total and Whitbread on their books.  The company is part of FIS so it has the ability to give personal service while having the backing and resources of a large, international payments provider.
TRANSAX believes one its strong points is customer service.  The company employs knowledgeable, highly trained staff who operate from the UK and Ireland 24/7.  In order to keep prices competitive, the company steers clear of companies that are considered high risk.
TRANSAX Merchant Services Pros & Cons
The following pros and cons are based on information available TRANSAX's website and reviews from  Trustpilot.
Pros:
Good customer service
Competitive pricing
Ease of set up
Reliable and up to date terminals
Cons:
Automatic contract renewal
Check contract length carefully – reviewers say they thought they were signed for two years and found later they had signed for four years
Aggressive sales staff
Disinterested customer service
TRANSAX Merchant Services Reviews
Trustpilot: 4.4 out of 5 based on 89 reviews
TRANSAX Merchant Services Merchant Machine score is 4.4 out of 5.