Founded in 1968, FIS is a multinational financial corporation, offering a range of solutions and services across the globe.
The company is best known for its development of financial technology with products aimed at three main segments: Banking Solutions, Merchant Solutions and Capital Market Solutions. 
Focusing on the merchant solutions offered by FIS Global, the brand offers its services under the Worldpay name following its 2019 acquisition with a deal reported at $43 billion. 
Prices/Fees
The pricing and fees of FIS Global are not currently published online on the company website and businesses are required to connect with sales to find their perfect solution.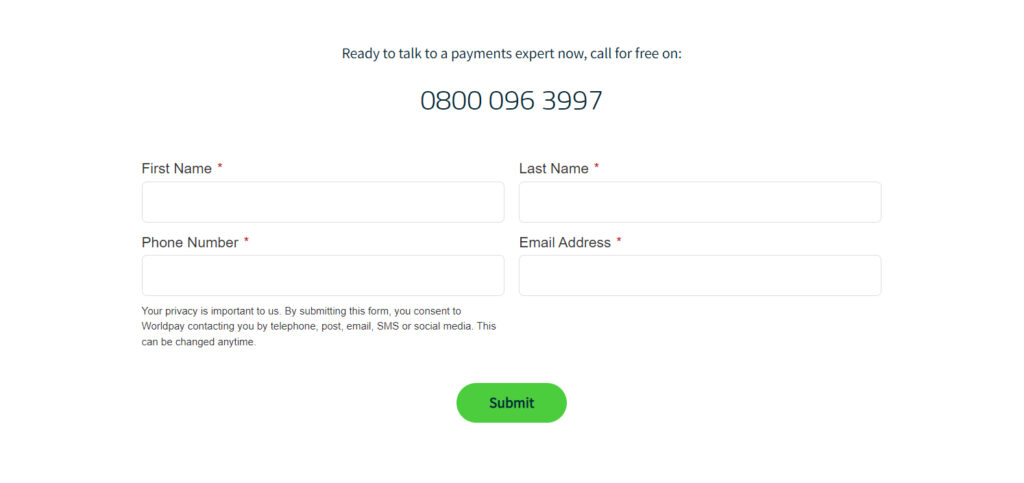 Product/Service Overview
FIS Global is a company that boasts a huge number of products and services that focus on three main industries: Banking Solutions, Merchant Solutions and Capital Market Solutions.
For our FIS Global review, we are going to focus on the Merchant Solutions offered by the company. Thanks to the large acquisition in 2019, FIS Global now utilising WorldPay to cater to merchants with a range of impressive tools. 
Take payments
Merchants using WorldPay from FIS Global can take payments with a range of methods ranging from online and over the phone to in-person with POS terminals. 
Online
FIS Global allows merchants to take payments online both safely and securely with the capabilities of global payment. 
Businesses can minimise the number of abandoned carts by offering a trustworthy payment platform that supports local online solutions. 
In-person
With more than 300 in-person payment options available and over 40 billion transactions completed annually, FIS Global is one of the world leaders in physical payments.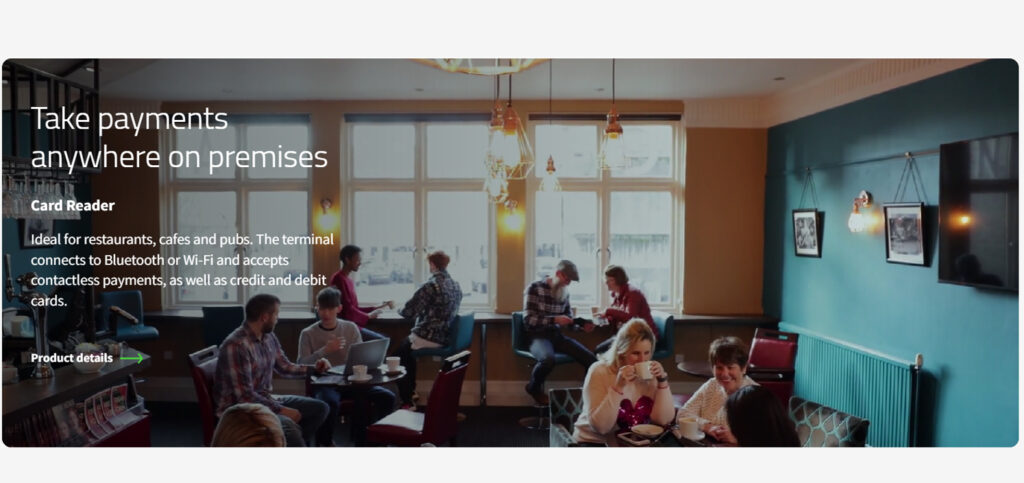 Merchants are able to utilise payment terminals, card machines and card readers, issued by WorldPay, to take in-person payments at their business. In addition to the traditional in-person payment methods, a SoftPOS allows businesses to offer a frictionless checkout, turning any location into a potential point of sale. 
Omnichannel 
An Omnichannel solution allows for a single platform that takes care of every channel, offering a simpler, streamlined shopping experience for customers. 
An omnichannel approach is one of the top ways to ensure that customers are targeted based on their purchase history. This method of customer acquisition enables a personalised shopping experience that customers adore.
FIS Global is not only the number one global acquirer but the number one in cross border e-commerce with more than $1.7T worth of payment transactions annually. 
Marketplace
The marketplace offered by FIS Global allows merchants to find headache-free integrations that make it as easy as possible to accommodate alternative payment methods. 
FIS Global ensures that all businesses are able to optimise payments across all available channels and locations with a safe, secure, fast and flexible integration that accommodates both alternative and traditional methods of payment. 
Digital Wallet
The WorldPay service, offered by FIS Global, allows customers to pay with their chosen digital or mobile wallet of choice.
This makes taking payments as easy as possible, preventing cart abandonment and increasing the ease of checkout for customers. 
GoCart, from FIS, is a great example of digital wallet support and allows for a quick, simple and secure payment experience for all customers. The integration is quick and easy and recognises customers, prefilling their information and allowing for quick digital payment. 
Make payments
In addition to the ability to take payments with FIS Global, merchants and businesses are also able to make payments with services offered by the company.
Payouts 
Payouts can be made via FIS Global in fewer than 30 minutes in the required local currencies on a global scale. 
The payouts can be made both domestically and internationally, with a user interface that is quick and easy to use. 
Business payments 
Companies that embrace digital payments with FIS Global can find as much as 66.5% more payments digitally. 
The business payment options from FIS allow businesses to automate operations and manage risk whilst working on a reduction in expenses and an increase in cash flow. With instant payments, merchants can benefit from the improved collection and cash management offered. 
Digital
Digital payments are vital for merchants with more than 79% of consumers using contactless payment and more than 2 billion using a mobile wallet, translating to a 54% increase in digital banking. 
The digital payments service offered by FIS Global is crucial for laying the foundations for a future of finance. With the ability to make digital payments, merchants are able to stay ahead of the curve. 
Real-time 
Available in 56 different countries, real-time payments offer one of the top benefits to merchants around the world. 
The ability to make and receive payments in real-time is not only highly convenient but helps enormously when it comes to cash flow. Merchants using FIS Global are able to benefit from these real-time payments and explore the range of benefits that are offered. 
Issuing
Not everything offered by FIS Global is cloud-based, merchants are also able to issue cards to boost businesses with a range of different options. 
The FIS SMB Prepaid Cards offer businesses a great way to incentivise customers and employees with a card specific to a company. This opens the door to a range of promotions and offers for both physical and online businesses. 
Additionally, FIS Global allows businesses to issue their employees with cards that utilise modern technologies with reliability, flexibility, speed and security all taken care of. 
Manage payments
In addition to offering the capabilities to both make and take payments, FIS Global also allows businesses to manage payments when necessary.
The company offers this service in four main categories: payment optimisation, fraud and protect, insights and reporting and loyalty card and offers. 
Payment optimisation 
Optimising payments is one of the best possible investments that can be made when building a business online. 
More than 70% of businesses are investing in new technology to optimise their payments and FIS Global offers some of the best possible options for merchants. FIS Global gives merchants the option to create an unbeatable payment strategy that optimises payments, as well as to centralise, automate and secure all transactions from the point of sale to the settlement.
Fraud and protect
Fraud is one of the biggest sticking points for online businesses with an estimated $443 billion in projected losses from false declines for 2021.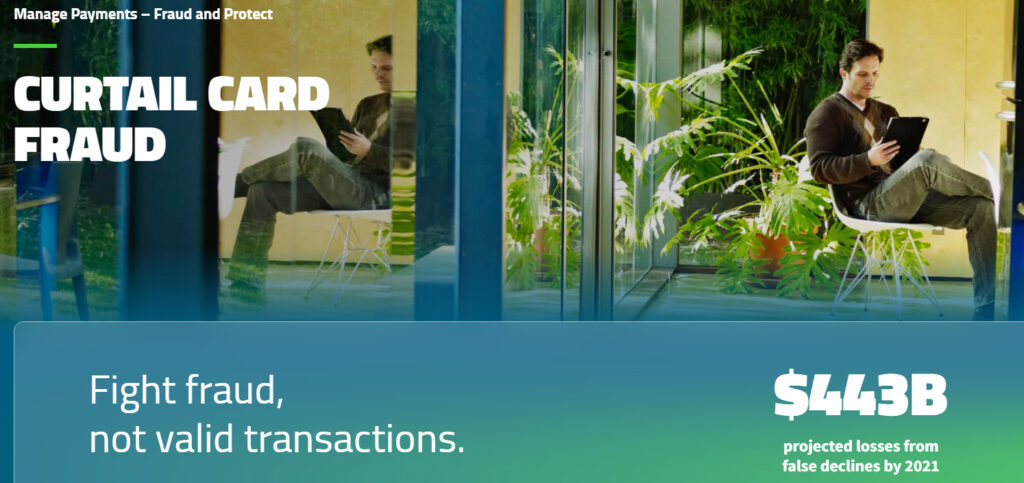 FIS Global allows businesses to ensure that their customers are authenticated accurately with FIS 3DS Flex. The product not only complies with PSD2 requirements but offers customers a seamless purchasing experience whilst reducing fraud and boosting revenue.
The protection offered by FIS Global can be integrated in the best possible way for businesses with a FIS triPOS. Integration can be achieved with an easy-to-use payment API with the service offering mobile, cloud and even direct installation solutions, all of which options support PCI compliance.
Insights and reporting
FIS Global offers businesses access to intelligent insights and reporting thanks to the data that assists performance. 
Valuable business data can be accessed not only from a laptop or desktop but from mobile devices, too. This gives merchants the ability to access all of their valuable business data wherever in the world they may be. 
Insights can be used to create or tweak business strategies, gain valuable information on clients and ultimately increase the revenue earned. 
Loyalty card and offers
FIS Global allows businesses to focus on their most profitable customers, enticing them with offers and loyalty rewards to keep them coming back. 
With FIS Premium Payback, customers are able to receive rewards that they are able to use instantly. Similarly, with FIS QuickPerks, customers can be rewarded without any high costs or liability that may be found elsewhere. 
With more than 68% of shoppers viewing a loyalty scheme as an important factor when grocery shopping, merchants can offer the top service with a customer loyalty scheme with FIS. 
Company background
FIS Global, founded in 1968, is not only one of the oldest but one of the largest financial companies globally. 
Most recently, FIS Global completed the acquisition of Worldpay in 2019 for a sum of $43 billion, one of the largest deals that the company has made. This has allowed businesses to use FIS Global and the Worldpay service to take, make and manage payments with state of the art software and hardware. 
User reviews from around the web 
There are very few user reviews available on the web for FIS Global as the umbrella company. As an alternative, we have used the user reviews for WorldPay (by FIS Global) for our review section.
Trustpilot

  – 2.4 / 5 (based on 2,815 reviews) 

G2

– 3.5 / 5 (based on 34 reviews)

Capterra

– 3.7 / 5 (based on 15 reviews)
With Trustpilot holding the bulk of the reviews, WorldPay (by FIS Global), scores a total of 2.4 / 5 from a total of 2,864 reviews. 
User Reviews
Review Summary
0.0 out of 5 stars (based on 0 reviews)
Recent Reviews
There are no reviews yet. Be the first one to write one.
Submit a Review