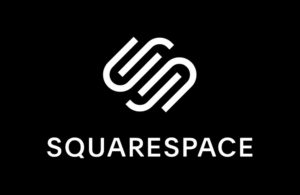 Squarespace eCommerce offers businesses of all sizes an all-in-one platform through which to sell their products and/or services.  There's no limit to the number of products or services that can be sold, and products with multiple variants and SKUs can be listed.  Squarespace Commerce supports 20 global currencies.
Squarespace eCommerce Plans, Pricing and Features
Squarespace has two simple pricing plans – Basic and Advanced.  Both plans can be taken out monthly, meaning you can determine your contract when you need to.  Squarespace give you the opportunity of starting with a free trial and don't take payment until you have decided with product suits your business.
Squarespace integrates with Stripe, but other payment methods can be accepted, such as Apple Pay and PayPal.
Both plans include all features from their Business Plan, listed below: –
Unlimited pages, galleries and blogs with unlimited bandwidth and storage, and 2 contributors
Mobile-optimised site
Website metrics
Free custom domain with annual purchase
SSL security included
Professional email from Google
$100 Google AdWords credit
Promotional pop-ups
Fully integrated e-Commerce
Sell unlimited products and accept donations
Mobile information bar
Complete customisation through CSS and JavaScript
Premium blocks and integrations
Announcement bar
Flexible payment options
Multiple currencies
Basic – £20 per month annually or £24 month to month plus taxes
No transaction fees
Mobile optimised website and checkout
24/7 support
Powerful commerce metrics
Inventory, orders, tax, discounts
Label printing via ShipStation
Integrated accounting via Xero
Checkout on your domain
Customer accounts
Advanced- £30 per month annually or £37 month to month plus taxes
All of the above, plus
Abandoned cart recovery
Real time carrier shipping
Automatic discounts
Gift cards
Orders API
Source: Squarespace Pricing
To see how they compare, have a look at: UK Merchant Account and Debit Card Processing Fee Comparison.
Company Background
Squarespace was launched in 2003 by Anthony Casalena from his dorm at the University of Maryland.  Casalena wanted individuals and businesses to have the tools to produce websites which looked both professional and attractive.  Squarespace now employs 773 people and its headquarters span 3 floors in the historic Maltz Building in New York.  Other offices can be found in Portland, Oregon and Dublin, Ireland.
Squarespace eCommerce has been designed to give suppliers of goods and services a selling space which is visually attractive, while still providing the features of other ecommerce sites.  Squarespace strongly believes that design is not a luxury, "Good design means coalescing hundreds of details into a package that is simple and beautiful.  From the tools we create, to the experience our customers have, Squarespace strives for excellence in design and iterates relentlessly in order to achieve that ideal."
Squarespace eCommerce Reviews
Trustpilot: 1.8 out of 5 based on 344 reviews
Based on the reviews on the above sites, our Merchant Machine score is 1.8 out of 5.
Website:  www.squarespace.com