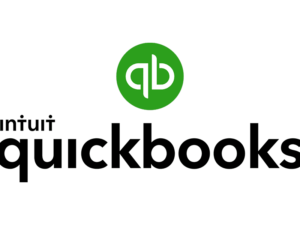 QuickBooks Payments is a credit card processing system which allows merchants who use QuickBooks accounting software to process credit cards via their portal.  Like QuickBooks, QuickBooks Payments is a software package developed and marketed by Intuit and both are aimed at SMEs.
QuickBooks Credit Card Processing & Payment Services
QuickBooks Payments
QuickBooks Payments UK has a range of payment solution for accepting payment online or by phone.  It also supports over 100 currencies.
Visa credit or debit card
Mastercard credit or debit card
Other QuickBooks Products and Services
QuickBooks: Accounting software developed for SMEs, either on premises or cloud based. Use for accepting payments, paying bills and payroll.
QuickBooks Payments Pricing & Fees
QuickBooks Payments pricing varies depending on whether you are currently using QuickBooks or not.  For those who already have QuickBooks the following fees apply: –
Pay as you go online payments
Bank Transfer (ACH) – Free
Card – Invoiced –  9% + 25c per transaction
Card – Keyed –  4% + 25c per transaction
Pay as you go desktop payments
Bank Transfer (ACH) – $1
Card – Swiped – 2.4% + 30c per transaction
Card – Invoiced – 3.5% + 30c per transaction
Card – Keyed – 3.5% + 30c per transaction
Pay Monthly
$20 per month
Bank Transfer (ACH) – $1
Card – Swiped – 1.6% + 30c per transaction
Card – Invoiced – 3.3% + 30c per transaction
Card – Keyed – 3.3% + 30c per transaction
Source: https://quickbooks.intuit.com
To see how that compares have a look at: UK Merchant Account and Credit Card Processing Fee Comparison.
QuickBook Payments Features
No set up cost
No fixed contract
No termination fee
24/7 support
Fast and easy setup
Retail
eCommerce
MOTO
eInvoicing
Virtual terminal
EMV acceptance
ACH processing
Payment receiving within 2 to 3 days
Every plan integrates with QuickBooks bookkeeping software
Mobile app for payments on the go
Free swiper for those not already with Intuit
Company Background
Both QuickBooks and QuickBooks Payments were developed by Intuit which was founded in 1983 by Scott Cook and Tom Proulx in Mountain View, CA.  Their initial success was a product for individual financial management called Quicken.  They decided to expand their product to include small businesses.  The initial QuickBooks had various shortcomings which were ironed out by 2000, when the Intuit launched a Basic and Pro version of the software.  In 2003 the company launched a product which had industry specific versions which was very well received. By 2005, QuickBooks had acquired 74% of the American market.
Intuit has offices in the UK (London and Salisbury), the United States (Arizona, California, Massachusetts, Nevada, Virginia and Washington DC), Canada (Alberta and Ontario), Australia (Sydney and Melbourne), France (Paris), India (Bangalore) and Singapore.
The fact that QuickBooks Payments gives merchants the opportunity to process credit cards through QuickBooks accounting software, makes it a very attractive package.  The company also offers an Apple app so businesses can constantly check their sales position.
QuickBooks Payments Pros & Cons
Based on the reviews on the above sites, our Merchant Machine score is 4.5 out of 5.
Website:  www.quickbooksintuit.com/uk