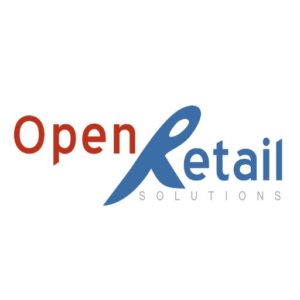 Open Retail Solutions have been installing EPoS systems for over 30 years.  Their Multi Retail package can be personalised to suit any size of business.  Open Retail Solutions is based in Nottingham and covers the whole of the UK, Jersey and the Republic of Ireland.
Open Retail Solutions Point of Sale Plans and Pricing
Open Retail Solutions doesn't publish its plans and pricing on the company's website, these must be obtained directly from Open Retail Solutions.
To see how they compare, have a look at: UK Merchant Account and Debit Card Processing Fee Comparison.
Open Retail Solutions Features
Multi Retail System
Back office
Complete stock control system
Links office with tills and scales for stock control
Product and shelf labelling
Stock reordering
Stock taking
Full suite of developed reports
Touch tills
Promotion pricing options, including vouchers
Takes and controls customer orders
Scales – integrated with till or freestanding weigh labelling
Table management of customers food and drink orders
Table orders taken via iPad
Customer accounts
Customer loyalty
Integration to eCommerce sites
Other Open Retail Solutions Products and Services
Tills
Scales – Avery and Bizerba
Touch screens
Printers
Company Background
Open Retail Solutions is a privately held company based in Nottingham, UK. The company was founded in 2003 with the aim of providing EPoS systems and software to retailers.  Their Multi Retail package is particularly suited to butchers, delis, farm shops, garden centres and general retail stores.
Open Retail Solutions offer a one stop solution.  To do this, they have partnered with hardware suppliers such as Avery, Bizerba, Verifone, Dell and Box Technologies.  Open Retail Solutions say many of their new customers are as a result of recommendations from existing customers.  They believe that the positive feedback they receive is due to two factors – an excellent product and great customer service.
Open Retail Solutions Reviews
There are no online reviews for Open Retail Solutions, therefore it's not possible to give a fair Merchant Machine score at this time.
Website:  www.openretailsolutions.co.uk