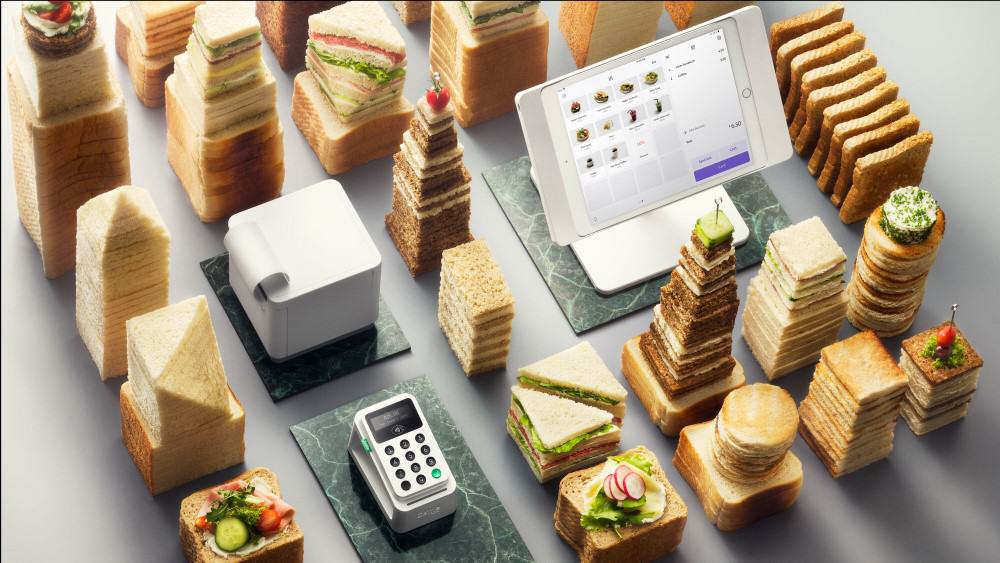 Click To Try Book An Zettle Food & Drink Demo
Zettle Food & Drink (formerly iZettle Pro and Intelligentpos) is the point of sale system from Zettle, the UK's leading mobile credit card machine provider.
How does it stack up compared to other EPOS systems?
Read out review below to find out.
Zettle Food & Drink Cost
Currently it will cost you £29/month per iPad.
This monthly fee is for the software, not the hardware. You'll need your own iPad to use the Zettle Food & Drink System.
And, if you want to turn your iPad into a full EPOS system you'll likely want to look at StoreKit's iPad POS Kit or the Zettle Starter Kit. Each cost £319 + VAT (without an iPad).
This actually makes Zettle Food & Drink one of the cheaper EPOS solutions on the market. Traditional EPOS system typically retrial of over £1,000 each.
Zettle Food & Drink Transaction Fees
If you you use your Zettle Card Reader with your Zettle Food & Drink system you can pay as little as 1.25% per transaction (credit or debit cards) which is 0.5% less than the normal reader transaction fee.
While this a nice savings if you're already using an Zettle Reader, it can work out more than using a merchant account.
To better understand the pricing difference have a look at our UK Merchant Account & Credit Card Processing Fee Comparison guide.
Zettle Food & Drink Features
Here are just some of the features you can find on the Zettle Food & Drink:
Payments: Accept cash, card and mobile payments faster, access real-time sales data and receive daily sales reports
Fully Mobile EPOS: Take tableside orders and payments, even when you have no internet.
Product Management: Add products, give it a set price, open price or price by weight. Assign a barcode or SKU. Configure tax options and sit in/takeout price modifications.
Options: Can be assigned to a product in order to open an option window when a product is sold. The options can be no-charge items like cooking instructions or charged products such as extra add-on items.
Category Management: Assign products to categories and select particular categories to print order dockets to different prep stations around your business. Categories can then be grouped under departments for reporting purposes.
Button Layout: Drag and drop product buttons to re-organise your POS product screens. Add portion selectors and also change the order of your menu bar.
Quick Functions: Quantity, Search, Abandon order, Waste, Save, Add Promotion, No sale, Transaction reverse, View Closed orders, Void, Pay out, Clock out, Cashup, Help, Refund.
Gift Card Management: Gift cards can be sold electronically or choose to supply physical branded plastic gift cards to your customers.
Loyalty: Generate loyalty accounts and provide your customers with physical branded key tag cards. If a customer forgets their card then use the search function to apply their name to the sale.
Table Management: Add and adjust tables to match the layout of your restaurant, cafe or bar with ease, and help your staff see what's been ordered at each table.
Split-bill and open tab: Allow a big table to all pay separately with the split-bill feature, while the open tab feature lets you keep checks open for customers.
Stock and inventory management: Enjoy advanced management tools that keep track of your stock, notify you of what needs to be ordered, and help you manage suppliers and purchase orders.
Sales overview and reports: Quickly view daily and monthly sales reports using your laptop, iPad or smartphone. Analyse essential sales data such as busiest times and most sold products.
Employee Management: Set schedules, look over timesheets, and keep track of your staff with accounts for each that show what they're selling and the hours they're working.
Xero: The Zettle Food & Drink integration with Xero puts easy-to-use accounting at your fingertips.
No Contracts: And you can Try book an Zettle Food & Drink Demo before you buy.
Zettle Food & Drink Accessories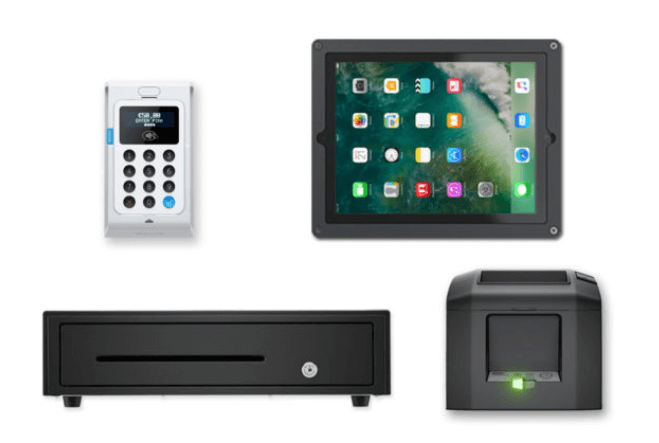 On top of StoreKit's iPad POS Kit and their Zettle Starter Kit, there are many accessories other you can buy for your Zettle Food & Drink system.
These include:
Zettle Food & Drink App
The ZettlePro App is available for both Apple and Android devices.
The iPad version of the app allows you to:
Work offline – Print, open the cash drawer and share table orders between devices;
Process Apple Pay, Android Pay and contactless payments with an integrated solution from Zettle by PayPal
Print customer receipts, kitchen checks and drinks orders on a range of compatible Star Micronics receipt and kitchen printers;
Connect a range of cash drawer sizes to suit your business needs;
Scan barcodes using a range of compatible Bluetooth barcode scanners;
Send email receipts directly to your customers;
Create and sell gift cards;
Hold sales on account;
Save orders to a table or for collection and delivery;
Collect and manage deposits;
View detailed real-time reports from any device with a web browser, analyse business performance, and make changes to your products and users via our Backoffice, anytime anyplace;
Download the smartphone reports app to stay updated on the move;
Utilise standard EPOS functionality such as gratuities, paid outs, no sales, floats;
Train staff quickly and efficiently with our easy-to-use layout and functionality;
Track staff hours worked using clock in and out functionality;
Create multiple user accounts with different access levels;
Manage products, pricing, users, and more, remotely from your Backoffice;
Recognise and reward loyal customers;
Keep your inventory up to date with our integrated stock control;
Post sales to Xero® accounting software;
Rely on UK-based 7-day, free-of-charge telephone & online support.
However, it only gets a score of 3.1 out of 5.
Zettle Food & Drink Reviews
Currently, Zettle has an 8.8 out of 10 rating on Trustpilot based on 600 reviews, whereas the former intelligentpos only has a 5.9 out of 10 rating based on 19 reviews.
Our review:
System Price: 5/5
Fees: 4/5 – Clear pricing, but not the cheapest on the market.
Features: 5/5 – Pretty much everything you need.
App: 3.1/5
User Reviews: 4.4/5 (based on Trustpilot)
Merchant Machine
Final Review Score For
Zettle Food & Drink
:
4.3/5
Disclaimer: We were an Zettle Food & Drink affiliate, which means we got paid a commission if you sign-up for a trial. We feel its important that you know.