iPayment is no longer operating as an independent brand. Therefore this page is no longer being updated.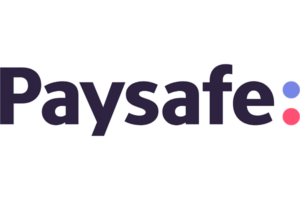 iPayment supports more than 140,000 SME merchant customers, allowing them to accept payments online, face to face, by phone and via mobile phone.  iPayment also offers their customers a wide range of business management solutions to help them grow their businesses.  The company has a wealth of experience with resellers, developers, agents and ISOs.
iPayment Credit Card Processing & Payment Services
iPayment Payments
iPayment is Authorize.Net's preferred reseller, providing credit and debit card-based payment processing services to over 140,000 small merchants in the United States.
Visa
American Express
Mastercard
JCB
Diners
Discover cards
Apple Pay
Visa Checkout
E-Check
Signature debit cards
Other iPayment Products and Services
Technical assistance: Developer portal, sandbox and production portal.
Sales expertise: Personalised sales training and reseller and referral options.
Comprehensive training: Get your team up to speed.
Co-branded marketing collateral: Including tailored sales sheets, targeted email campaigns and customised landing pages.
Streamlined merchant app tools: Dart™ features auto-adjudication and full-featured APSs that completely automate the merchant application process.
iPayment Pricing & Fees
iPayment doesn't publish any of its prices or fees online.  Below are fees quoted in various customer reviews.  Contact iPayment for current pricing and fees.
Credit cards – 1.59% + $0.10 per transaction
Debit cards – 1.11% + $0.10 per transaction
Online – 2% + $0.29 per transaction
PCI Compliance Fee – $100 per annum
PCI non-compliance fee – $30 per annum
Admin fees – $25 monthly (minimum fee)
Contract – 3 years
Contract cancellation fee – $200 to $350
Chargeback fee – $25
Statement fee – $8
To see how that compares have a look at: UK Merchant Account and Credit Card Processing Fee Comparison.
iPayment Features
Advanced fraud management tools
Level 1 PCI compliant
Tokenisation and encryption
Semi-integration with options
Online, face-to-face and MOTO
Payment gateway – Expinet® – offers various features including: –
Retail/QSR
Omni-channel payment processing
Signature capture
Virtual terminal
Accept EMV & NFC/contactless
Multiple hardware options
Real time and automated reporting
Hospitality
Check in/Check out
Accept EMV & NFC/Contactless
Scheduled payments (PCI compliant vault)
Collect Level II data for savings on B2B cards
Signature capture
Omni-channel payment processing
Healthcare
Recurring billing and payment plans (vaulted)
HIPAA compliant
Accept HAS/FSA cards, ACH payments, EMV and NFC/contactless
Signature capture
Omni-channel payment processing
Multi-location management
Company Background
iPayment Technologies Inc was formed in 1992.  In 2001, iPayment Holdings Inc was formed as a holding company for Technologies and other card processing businesses.  In August 2002, the company was reincorporated in Delaware under the name iPayment Inc.  iPayment Inc's headquarters is in Westlake Village, California.
iPayment's specialities include partner programmes (Agent/ISO), partner programmes (ISV/VAR), payment technologies, SMB enablement, consultative selling and POS solutions.
iPayment Pros & Cons
The following pros and cons are based on information available on iPayment's website and reviews from Trustpilot.
Pros:
Good customer service
Fast set up
Tech support good
Detailed explanation of the whole process
Excellent selection of features
Cons:
Rude customer service agents
Hidden and high fees
Withholding funds
Ignoring calls and emails when trying to cancel an account
Customers having to close bank accounts to stop payments after iPayment account has been cancelled
iPayment Reviews
Trustpilot: 3 out of 5 based on 1 reviews
iPayment Merchant Machine score is 3 out of 5.
Website:  www.ipaymentinc.com