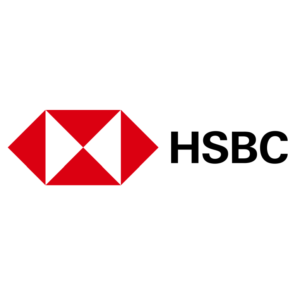 HSBC Merchant Services is part of Hong Kong and Shanghai Banking Corporation which was founded in 1865.  HSBC Merchant Services is run through third party supplier, Global Payments Inc.  Global Payments' merchant services and payment gateway uses a unique system called Global Iris to channel payments onto an online platform.
HSBC Merchant Services Credit Card Processing & Payment Services
HSBC Merchant Services Payments
HSBC Merchant Services has a range of payment solutions for accepting payments over the phone, online, via invoice or in person.  The company accepts a range of payments types in approximately 140 transaction currencies and 15 like-for-like settlement currencies:
Visa
Mastercard
Maestro
American Express
JCB
PayPal
Diners
Discover cards
Contactless
Apple Pay
Android Pay
Local European payments – Giropay, SOFORT, esp, iDEAL
Other HSBC Merchant Services Products and Services
Smart Dispute Manager (SDM) Merchant Portal: –
24/7 secure access to chargeback bases
Reporting capabilities
Shorter time to initial rebuttal process
Up to 13 months historical data
Intuitive interface
Document upload capabilities
Business View: – Data retrieval and management information tools
EStatements: – Access up to the last 25 months statements any time
HSBC Merchant Services Pricing & Fees
HSBC Merchant Services has a vast range of products and pricing plans to suit SMEs to corporates.  Unfortunately, the details of these plans are only available on application at HSBC Merchant Services, so the broad outlines are given below.
Online and MOTO
eCommerce solutions for all sizes of business
In Person
HSBC offers customers the freedom to choose how to pay
Mobile
Maximise purchases and manage your business from your mobile device
Enterprise
Unparalleled payment solution for global customers
Small Business Solution: –
Suitable for annual transaction turnover of £50,000 or below
Set up of £250
2% on every credit card transaction
25p on every debit card transaction
2% on every non UK debit or credit card transaction
Free terminal rental for 12 months
No minimum monthly service charge
12 month contract with Global Payment
Corporate Solution: –
Suitable for annual transaction turnover of over £50,000
£150 set up fee
£18 per month (+VAT) rental for a standard terminal
Minimum monthly service charge of £20
12 month contract with Global Payments
To see how that compares have a look at: UK Merchant Account and Credit Card Processing Fee Comparison.
HSBC Merchant Services Features
Fraud screening
Connect with your eCommerce website
Range of payment types
Industry leading security
24/7 UK based support
Customisable payment pages
Single click check out
Online portal real time analytics
Mobile Card machine
Portable Card machine
Countertop Card machine
Card machine integrates with your Point of Sale
Dedicated local account manager
International relationship oversight
Worldwide card acquiring network (North America, Europe, Asia and Brazil)
Unique cross-border ecommerce solutions
Simplification of card acceptance complexities
Customised reconciliation reports
Simplified contracts
Dynamic Currency Conversion
Company Background
HSBC was founded in 1865 to finance trade between Asia and Europe.  Today, the company has 38 million customers in 67 countries and territories around the globe.  HSBC Bank Plc is a wholly owned subsidiary of HSBC Holdings Plc, one of the world's largest financial institutions, with assets of approximately $2.5 trillion and 9,500 offices in 86 countries.
By the end of the 1980s the bank was a financial powerhouse in the Asia Pacific region and it had a strong foothold in the US market.  It now searched for a way into the European market.  This is achieved in 1992 with the acquisition of the UK's Midland Bank.  Part of the purchase agreement was to move the head office of this newly formed holding company, to London.
During the next two decades the company expanded into Turkey, Latin America, Switzerland and the United States.  The bank's hexagon symbol was introduced in 1998 to unify all its holdings and interests globally.
In June 2008, Global Payments and HSBC formed a joint venture to provide payment processing services to merchants in the UK and internet merchants globally.  The following year, Global Payments bought out HSBC's 49% share.  HSBC Merchant Services was later rebranded as Global Payments.
In 2012, Global Payments (HSBC Merchant Services) partnered with the UK online payment gateway solutions provider, Realex Payments.  The companies signed a 6 year partnership which bring the Global Iris Solutions Platform to the table.  Global Iris allows businesses to accept card payment face to face, online, by telephone, email or post.
HSBC Merchant Services Pros & Cons
The following pros and cons are based on information available from reviews on Global Payments and Realex Payments as there are no direct reviews on HSBC Merchant Services – Trustpilot (Global Payments),  Trustpilot (Realex).
Pros:
Great customer service
Good technical backup
Affordable
Simple to set up
Cons:
Undisclosed contract terms and fees
Slow response from company, sometimes no response at all
Customer Service only available 9.00 – 5.30 Monday to Friday
Heavy cancellation fees
HSBC Merchant Services Reviews
Trustpilot, Global Payments 1.4 out of 5 based on 37 reviews
Trustpilot, Realex: 4.5 out of 5 based on 199 reviews
HSBC Merchant Services Merchant Machine score is 5.9 out of 10 (average of 2 sites above).
Website:  HSBC Merchant Services doesn't have its own website, you are directed to Global Payments which leads you to WorldPay.