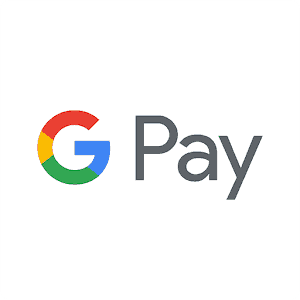 Google Wallet for online businesses greatly reduces customers' abandoned shopping trolleys, as payment information has already been provided.  Google Wallet is available in the UK and the US.  Recently rebranded Google Pay, the app enables customers to pay for items online with a 'one-touch checkout experience.'
Google Wallet Credit Card Processing & Payment Services
Google Wallet Payments
Debit cards and linked bank accounts are used to fund your Google Wallet.  Credit cards, prepaid cards and PayPal accounts can't be used to send or receive money.  Credit card linked to Google Wallet can be used for online payments.
Google Wallet Pricing & Fees
Google Wallet Instant Buy works with businesses' existing payment processors, and payments are processed by them, incurring no extra cost to businesses.
Source: Google Wallet Pricing
To see how that compares have a look at: UK Merchant Account and Credit Card Processing Fee Comparison.
Google Wallet Features
Fraud screening
Compatible with Android, iOS and web
Credit card, Debit card or bank transfer for online payments
Integration with other Google services
No extra fees for merchants
24/7 customer care
24/7 transaction monitoring
Company Background
Google Wallet was first launched in the United States in September 2011.   In May 2013, Google integrated Google and Gmail, allowing individuals to send money via an email attachment.  Google Wallet has various applications which have since fallen away.  Users used to be able to use Google Wallet for POS purchases, this was later only available through Android Pay.  In March 2016, Google stopped its Google Wallet Card.
From January 2018, Google Wallet and Android Pay have joined forces to become Google Pay.  Google Pay will be a much better option for merchants, as Google Wallet had developed into an app more suited for person to person transactions rather than online transactions.
Google Wallet Pros & Cons
The following pros and cons are based on information available on Google Wallet's website and reviews.
Pros:
Good customer service
Secure
Instant payments
Messenger
Simple to use
Cons:
Money not received
Complaints regarding wanting too many personal documents
Complaints regarding lengthy wait for funds to appear to account
Poor customer service
Needs to be accepted by more online stores
Website:  www.google.com