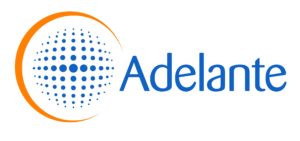 Adelante celebrates 20 years in the payment solutions industry this year.  The company provides businesses with a wide range of payment options for their customers: from taking card payment online, over the phone or through smartphone apps, to Adelante's recurring card payment system.
Adelante Credit and Debit Card Processing & Payment Services
Adelante Payments
Adelante has a range of payment solutions for accepting payments over the phone, online, via invoice or in person.  These payments are made through the ConnectPay gateway. Adelante accepts the following means of payment:
Visa
Mastercard
American Express
Apple Pay
Android
Maestro
Contactless
3D Secure
Adelante Pricing & Fees
Adelante doesn't state its pricing and fees on its website.  Pricing is determined by the individual needs of each business and can be obtained directly from the company.
To see how that compares have a look at: UK Merchant Account and Credit Card Processing Fee Comparison.
Adelante Features
Take credit and debit card payment on your website
Recurring Card Payments
Collect regular or repeat payment from customers
Retry options for declined payments
Email option to remind and receipt customers
Electronic Bill Presentment and Payment
Communication to customer contains a payment link
Can be sent to multiple customers
Can be integrated with your invoice or billing system
Automated Telephone Payments
Take payments 24/7, 365 days a year through Adelante's TonePay
Take Payments through Virtual Terminals
       Smartphone Payments
Go2Pay for face to face payments
ConnectPay for over the phone payments
Pay by Link
Hardware – Chip and PIN
Countertop machines
Portable machines
Mobile machines
PDQ machines
Company Background
Adelante Software Limited is a private limited company which was established in 1998 and incorporated in May 2002.  Its head office is in Maidenhead, Berkshire.
Adelante Reviews
There are very few online customer reviews for Adelante Software Limited.  It's therefore not possible to give a fair Merchant Machine score at this time.
Website: http://www.adelante.co.uk