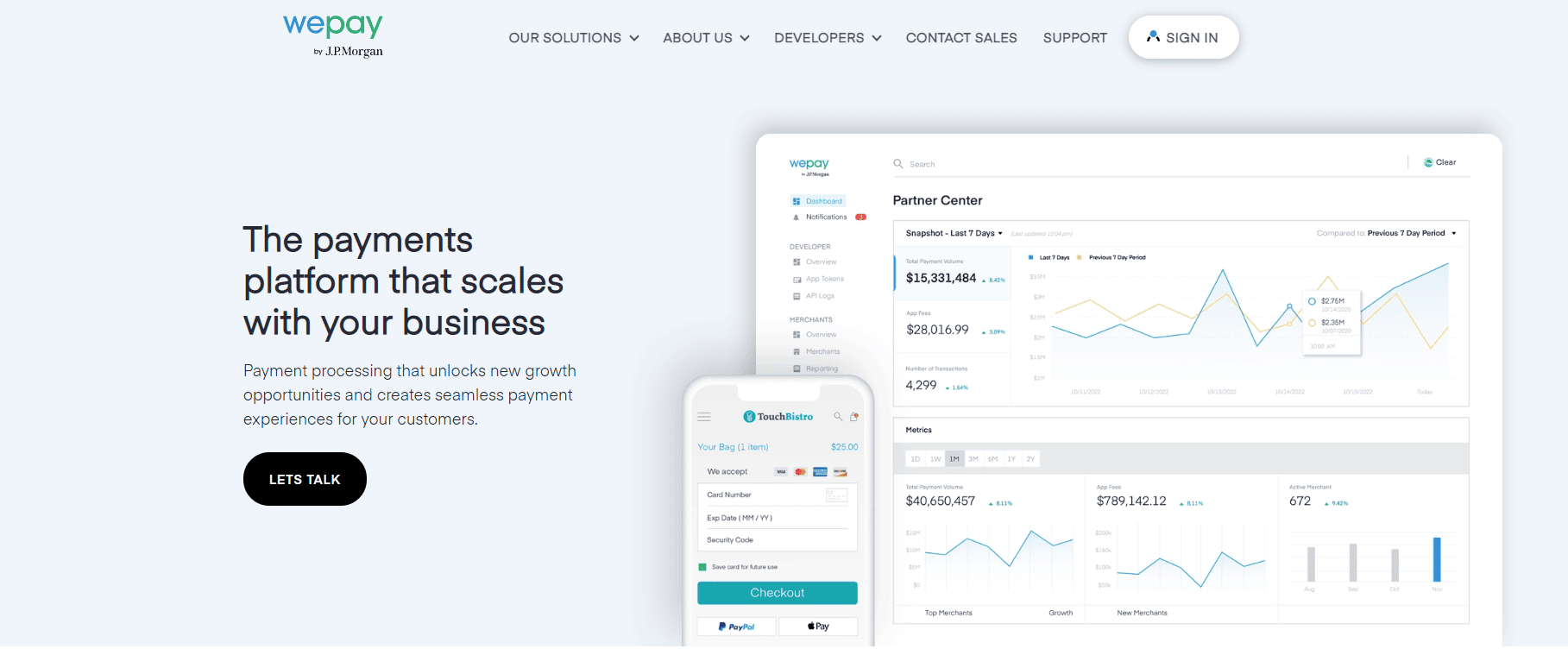 WePay is a payment service provider that helps over 1,000 companies, such as Constant Contact, GoFundMe, and Meetup, accept payments from their customers quickly and efficiently. With the platform's API, WePay can be integrated into websites so that users can make payments without being redirected to another site.
The payment methods available include credit card, debit card, and bank account payments.
Moreover, the company's mobile point of sale (mPOS) solution enables companies to accept payments using mobile devices and manage in-person payments with the help of the free mobile card reader.
In 2016, WePay expanded into the UK, and one year later, it became part of the J P Morgan Chase group.
Prices/Fees
WePay assists British merchants who: 
Have an address and a bank account in the UK

Want to deal in British pounds for any transactions

Want to have funds settled to them in British pounds
When it comes to pricing and fees, you need to send a quote since the costs are not made public.
Now, let's move on to WePay's solutions and plans.
1. Clear Plan
Small businesses and start-ups can greatly benefit from this plan as it allows companies to accept online, mobile, and in-person payments with no monthly fees or long-term contracts.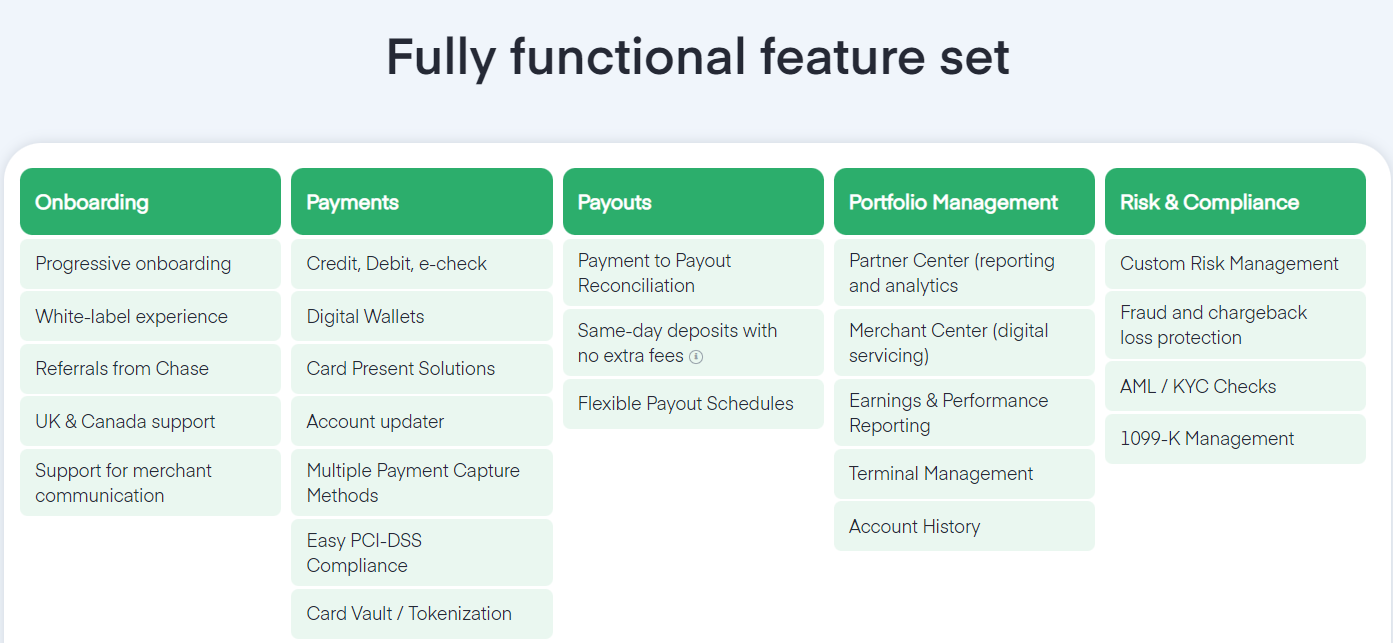 The following image contains all the features that are available with the Clear Plan.
This plan allows merchants to experience the following benefits:
Happier customers due to the optimised customer experience

Competitive pricing

Detailed management of merchant pricing

Fraud and risk protection measures

Added markup to the buy rate so that you can monetise the difference and even alter the end-user pricing on a per-customer basis
With this plan, merchants can easily integrate WePay into their websites by accessing its APIs, as well as manage chargebacks and disputes, generate reports, manage payments, and do other administrative tasks.
Click here to go to WePay's Clear Plan.
2. Link Plan
The Link Plan is a great solution for small and big businesses alike and, like the previous plan, it features online, mobile, and in-person payments.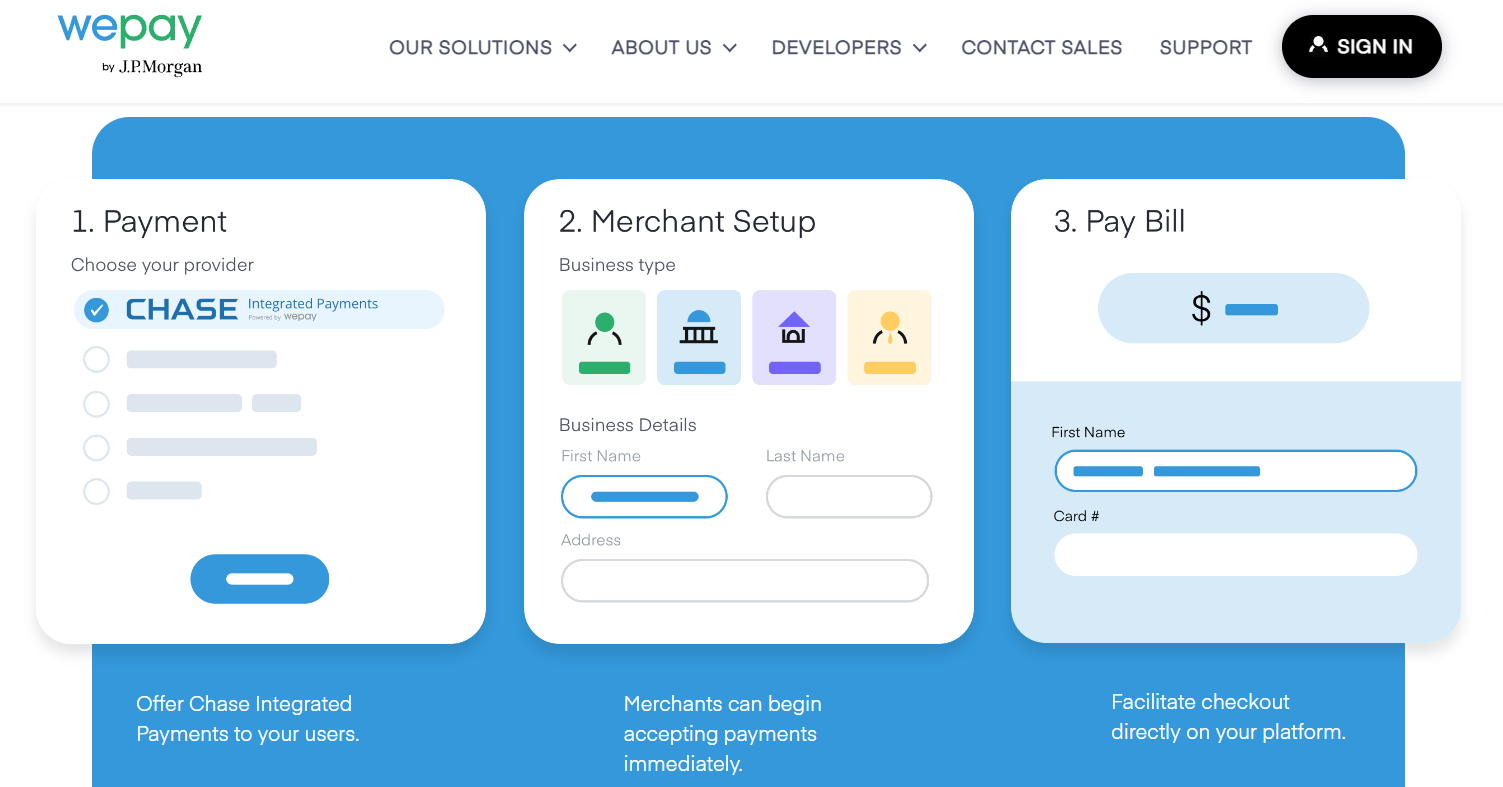 In the image below, we can see all of its features.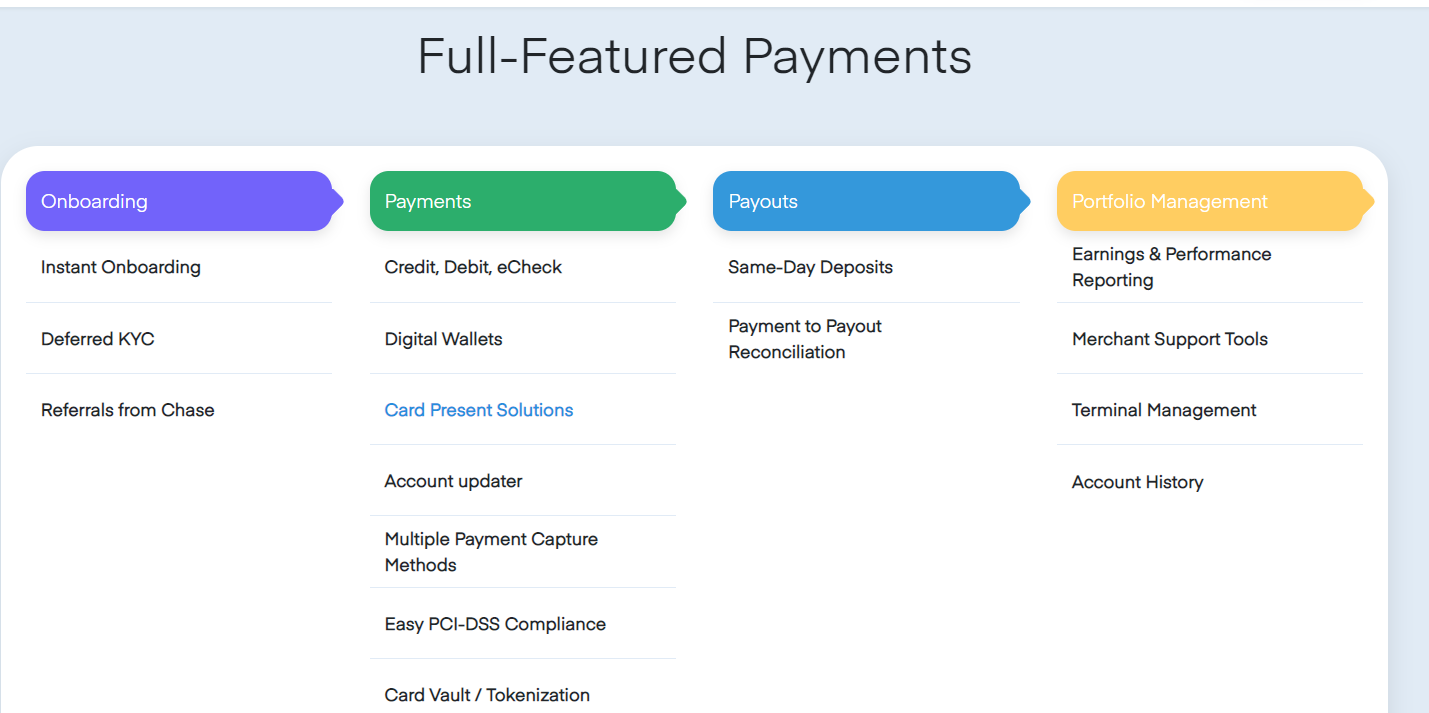 Click here to go to WePay's Link Plan.
3. Core Plan
The Core Plan also allows businesses to accept credit and debit cards also allows for bank transfer payments to be made online, mobile, and in-person. This makes the Core Plan perfect for larger businesses that have plenty of customers.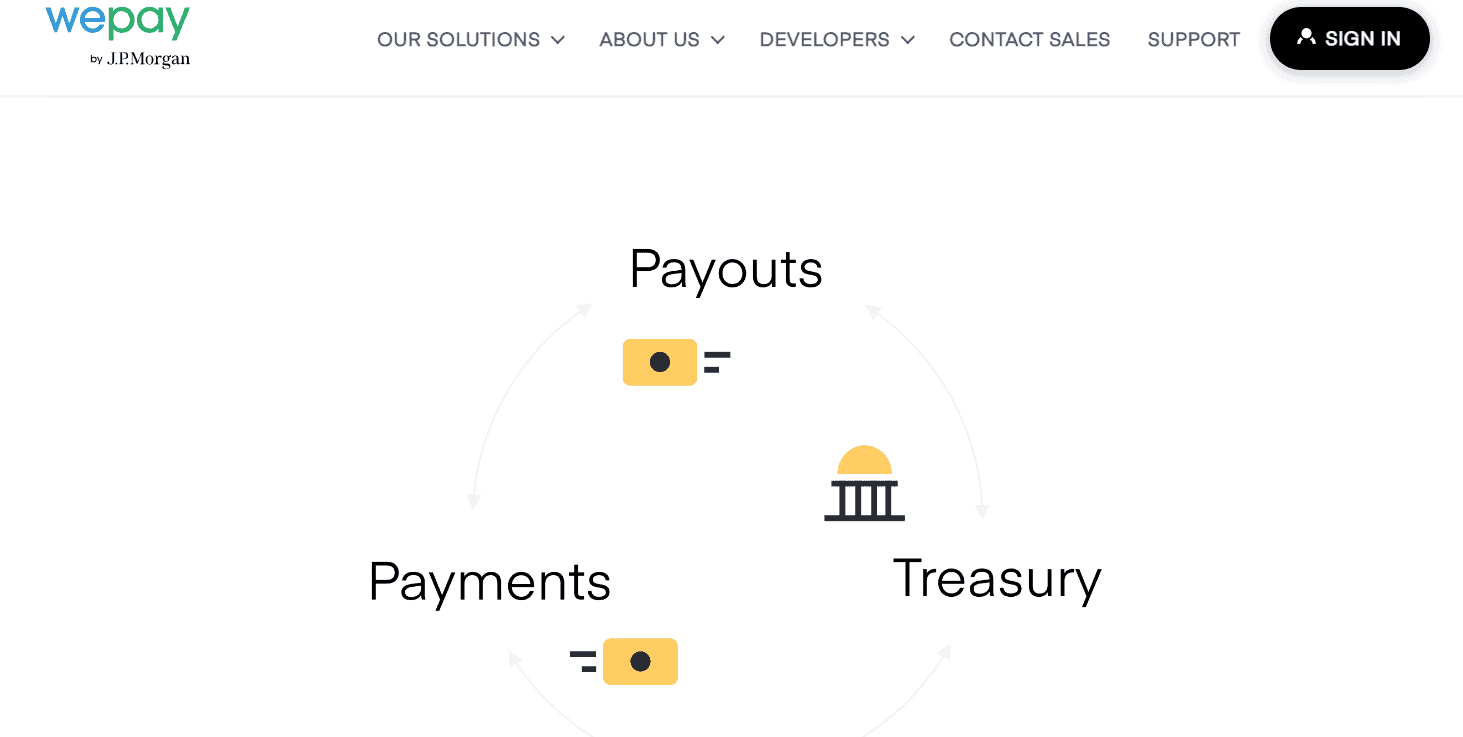 What you get:
Maintaining a complete command over the user experience as well as the entire transactional process.

Scale-based cost savings with Chase, a successful bank holding company in the merchant acquiring industry.

Processing of payments, administration of cash flow, and distribution of rewards are all handled under one roof.
Services
Quick Transactions Authorisation
With this service, merchants can benefit by limiting the unpleasant user experience that can be caused by denied transactions. This is done by using computerised information made by WePay's manual evaluations, and merchants can enable transaction approvals.
Card Present
With this solution, merchants can use a card reader to accept payments both online and in-person.
You can get your products (card readers and terminals) up and running quickly with a single software development kit (SDK) and modular RESTful application programming interfaces (APIs), which will save your programmers time and reduce the expenses of both operations and licensing. Card Present Solutions from WePay are compatible with a wide range of pre-certified hardware from third parties, allowing them to serve a diverse range of applications.
The graphic that is now displayed above tells us which devices are compatible with Card Present and what audience the devices are designed for.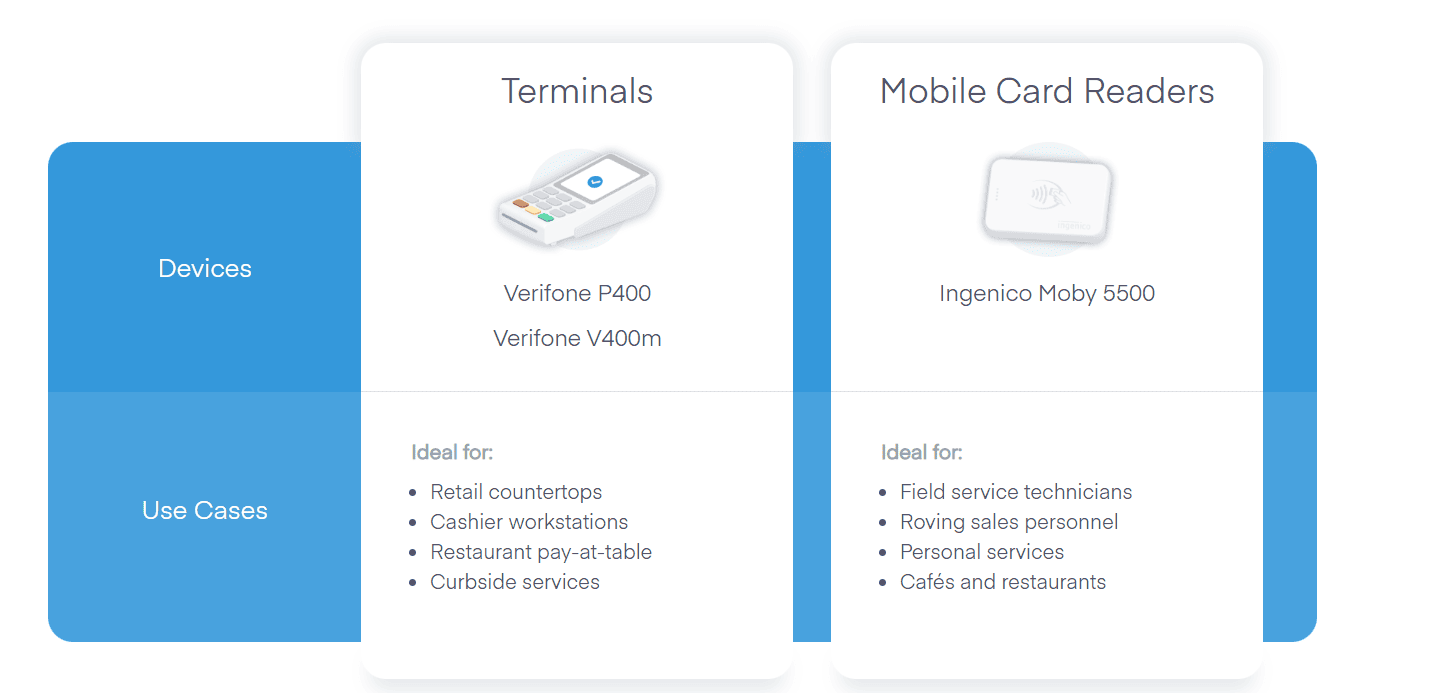 Payment Processing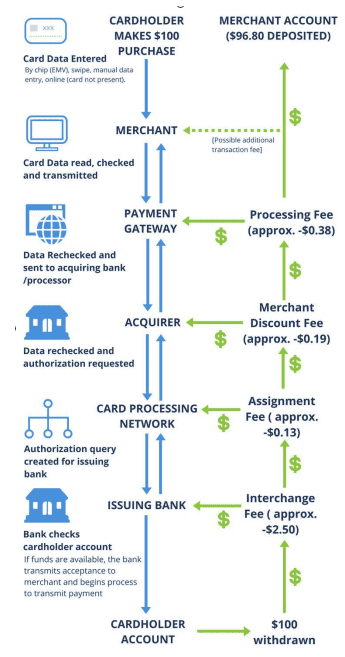 During the processing of each credit transaction, a series of queries and instructions are carried out behind the scenes along two different channels.
Initially, card and transaction information is sent to the bank that issued the card to gain approval for the payment, and then the notice that the approval was received is sent back. 

Second, when approval has been given, a new procedure is initiated for the money transfer. 

Lastly, the money is sent to the recipient.
Getting Paid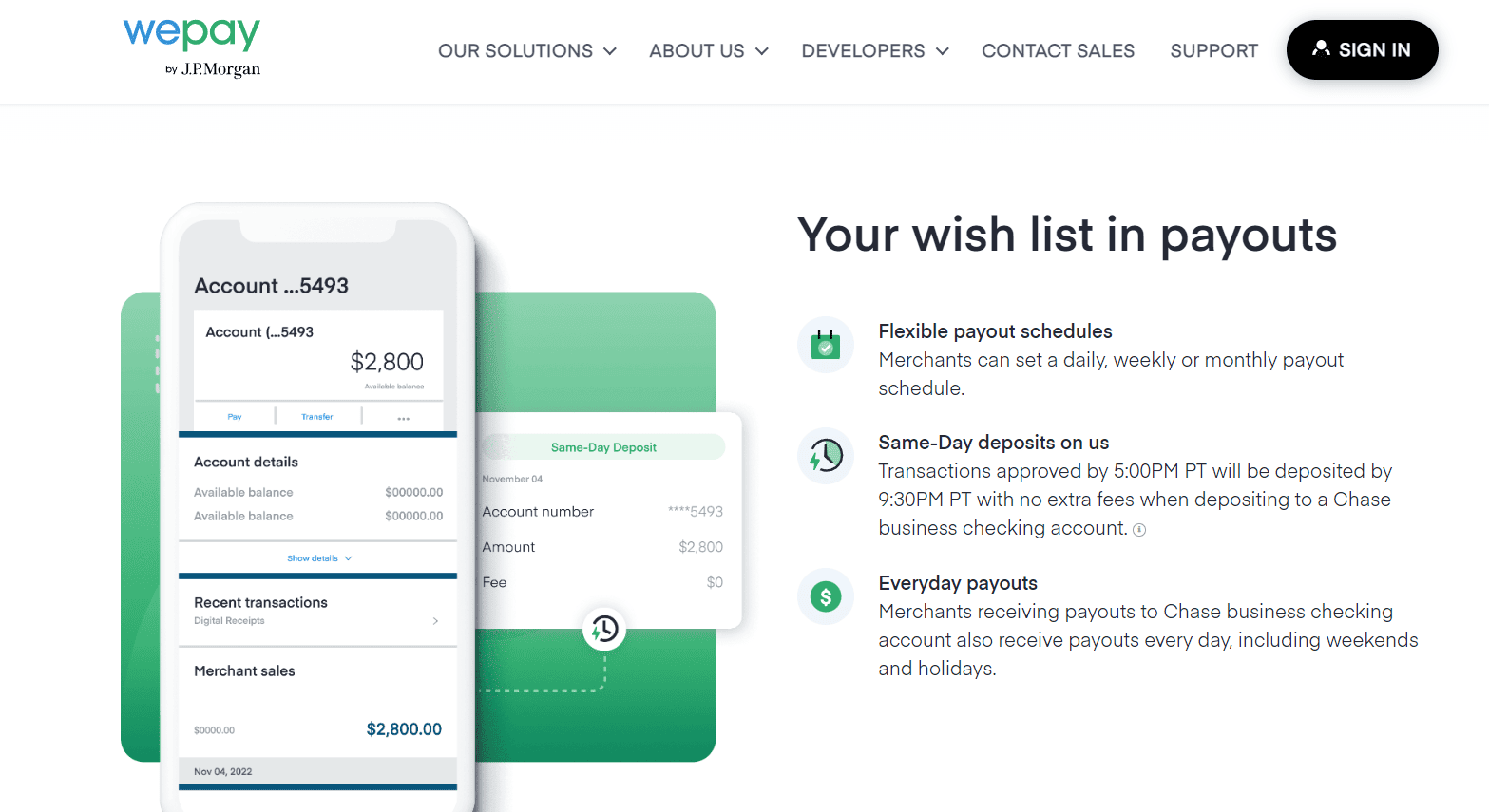 The image above illustrates payouts as shown on WePay's website.
WePay funds are ready to be withdrawn the same day when they're sent, and you can withdraw money daily, weekly, or monthly. 

Payouts to merchants take place quickly and automatically for free. WePay automates the flow of finances from beginning to end.
Click here to read more.
Making Payments
WePay provides a user-friendly experience across all channels and every payment method, such as mobile, web, and credit or debit cards. Moreover, electronic payment methods from e-wallets like Apple Pay and Google Pay are also an option.
You will get detailed reports for both online and offline transactions.
Integrations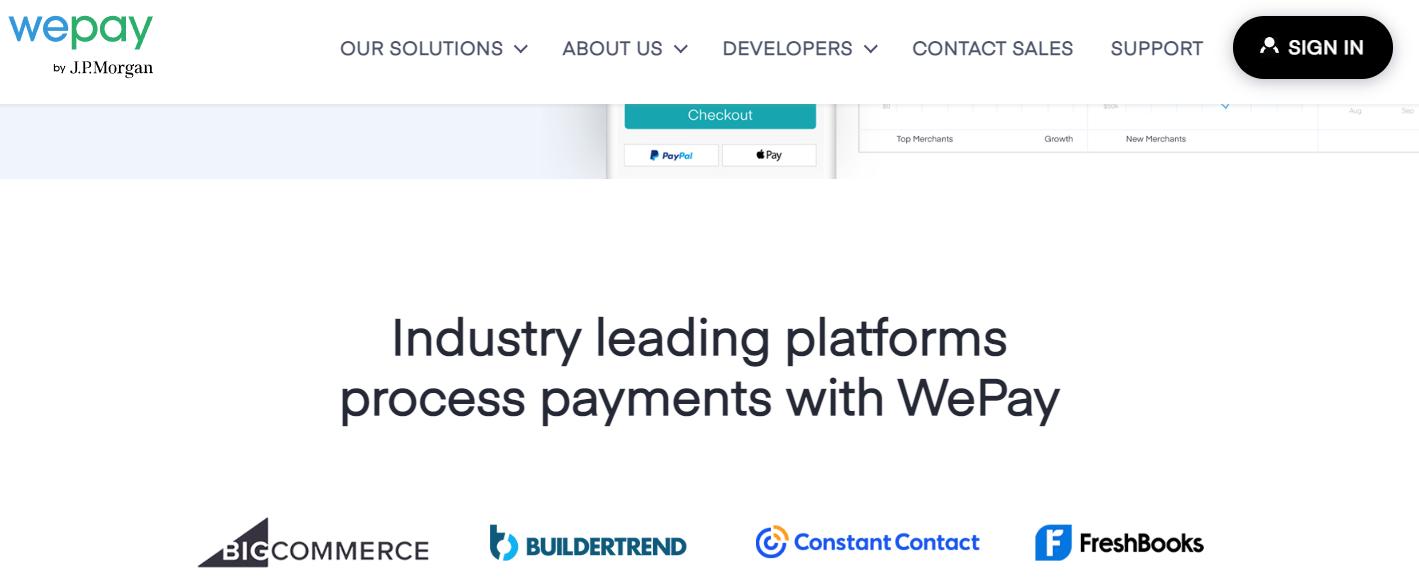 WePay's integration features work with e-commerce platforms like BigCommerce, BuilderTrend, Constant Contact, FreshBooks, and others.
API
WePay's API allows merchants to integrate this payment processor into their websites and mobile applications. It allows for customisation and offers useful features, giving you all you require to allow payments between your users in an easy and smooth manner.
Click here to go to WePay's API reference site. 
Extra Care On Customer Support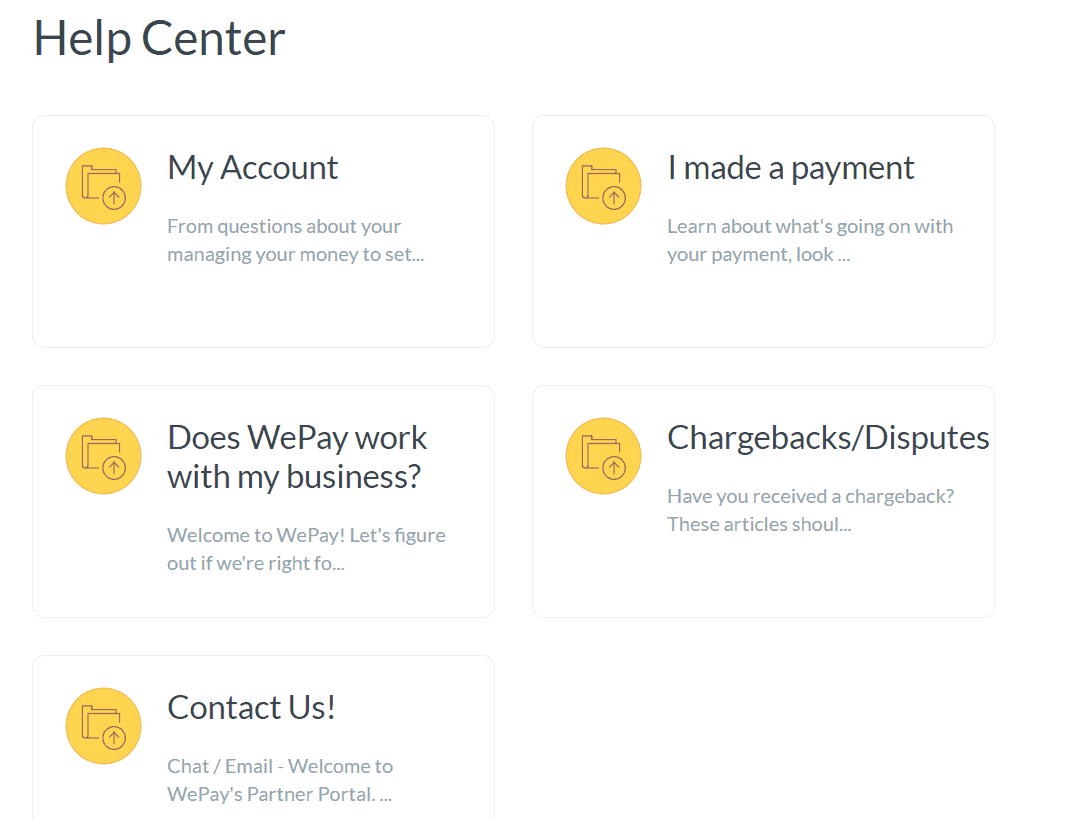 By submitting a request or contacting WePay's customer support by live chat or email, you can get answers to any of your concerns. You will also find the answers to some of the most common questions on the following topics:
Chargebacks and Disputes

Settlements/Withdrawals

Managing My Payments

Verifying Your Account

WePay Security

Account Access

Deposit Limits

Payments
Click here to go to the WePay support centre.
Company History
Rich Aberman and Bill Clerico established WePay in 2008 in Boston. In the period from 2011 to 2017, the company went from having 30 employees to 180 personnel in offices spread around Rhode Island, California, and the UK.
WePay was then a Y Combinator business, and launched its services in Canada in 2015. The following year, the company became available in the United Kingdom. In 2017, it was acquired by J.P. Morgan Chase. 
WePay commits to providing exceptional service to its customers. They have earned ten Stevie Awards in 2017 to prove so, including:
Gold Award for Sales Distinction of the Year,

Customer Service Department of the Year in Financial Services, 

Outstanding Use of Technology in Sales. 
Click here to visit WePay About Us page.
User Reviews
We have found the following user ratings for WePay:
The average score from the above-mentioned reviews is 2.7 out of 5 stars.
User Reviews
Review Summary
0.0 out of 5 stars (based on 0 reviews)
Recent Reviews
There are no reviews yet. Be the first one to write one.
Submit a Review