Unique Secure no longer seems to be in business. This page is no longer being updated.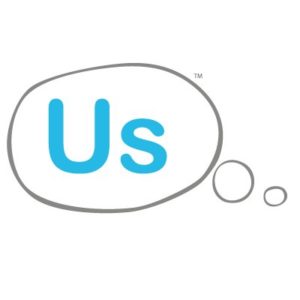 Unique Secure is based in Guildford, Surrey, UK.  Unique Secure work closely with tablet and payment device manufacturers, acquirers and independent software sellers to provide the retail industry with a flexible, modular point of sale solution for businesses and customers.
Unique Secure Pricing
MePOS Rail – from £20.23 ex VAT
MePOS Tablet Skin – from £79.49 ex VAT
MePOS Main Base Unit – incl PSU – from £416.20 ex VAT
MePOS Tablet Tower – from £99.71 ex VAT
MePOS Printer – from £158.98 ex VAT
MePOS PED Harness – to hold payment device securely – from £26.09 ex VAT
MePOS PED Pillar – from £99.71 ex VAT
MePOS Charging Dock – from £359.00 ex VAT
MePOS Tablet Tower Mini – from £99.71 ex VAT
MePOS Charging Clip – from £65.00 ex VAT
Source: Unique Secure Pricing
To see how they compare, have a look at: UK Merchant Account and Debit Card Processing Fee Comparison.
Unique Secure Features
MePOS Pro
Integrated receipt printer and connectivity hub
Detachable payment device stand
Intelligent diagnostics with LEDs
Wireless hub
Multiple ports for external accessories
Fully compliant with accessibility/disability legislation
Complies with PIC DSS requirement 9.9 (v3.2)
Dual charging of tablet and payment device
2-year warranty
Print wirelessly
Works with existing peripherals including cash drawers and scanners
MePOS Mobile
Intelligent dual charging of multiple units
Optional shoulder strap
PCI DSS requirement 9.9 (v3.2)
Devices protected from damage and theft when locked into charging dock
Convert to fixed POS by adding payment device pillar and tablet tower mini
Communicates wirelessly with your network for full connectivity to peripherals
Unique smart connectors allow all elements from the MePOS ecosystem to interchange
MePOS Lite
Simple, secure stand and charging solution for countertop tablets.
MePOS Lite+
Combines MePOS Lite with a payment device and quickly adapts into a mobile POS.
5-Way Charging Dock
One power supply input gives power for dual charging of all five tablets and payment devices
Tablets can be lock in place for extra security
MePOS Mobile Charging Clip
Plug into any power supply and charge your tablet and mobile phone device at the same time
Payment Security
Range of security products for payment devices
Company Background
Unique Secure was launched in 2002 and was initially involved in designing and manufacturing secure IT storage solutions for cars.  During the recession of 2008, Unique Secure's business declined so they reinvented themselves.  They used the knowledge they'd gained over the previous six years in the security system business to produce security for payment devices used by retailers.  In 2014, after consultation with Worldpay, Unique Secure produced MePOS – Modular electronic Point of Sale – which is aimed at "changing the face of retail by revolutionising the customer interface and maximising customer engagement at Point of Sale."
Unique Secure Reviews
There are very few online reviews on Unique Secure's products, it's therefore not possible to give a fair Merchant Machine score at this time.
Website:  https://www.unique-secure.com/