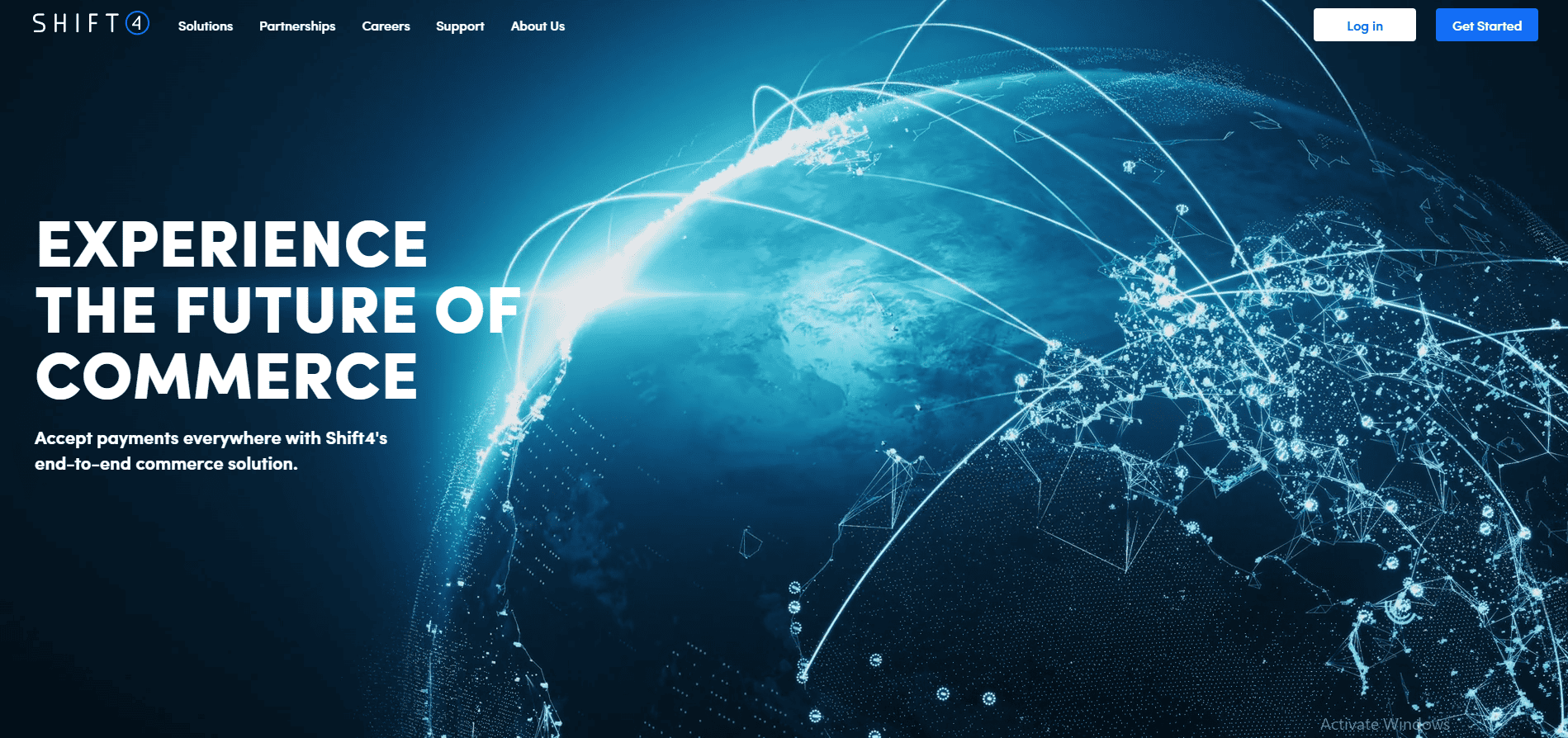 Shift4 offers an end-to-end payment acceptance solution to top-tier brands from all industries: food and beverage, casinos and online gambling, e-commerce, retail, sports and entertainment, speciality, travel and hospitality. They also offer their solutions to non-profit organisations.
Some brands whose financial services Shift4 caters to are Canyon Ranch, Children's Miracle Network Hospitals, Gold's Gym, Bet MGM, Hammacher Schlemmer, and hundreds of thousands of other names.
Shift4 is considered one of the global leaders in financial technology, with more than 200,000 active clients.
Pricing/Fees
Shift4's pricing information is not publicly accessible. To acquire pricing system information, businesses must submit a request through their contact page.
The request should contain pertinent information about the nature of the inquiry, the business representative's name, title, email, phone number, and business name. Shortly after the submission, an expert from the Shift4 team will contact the business representative to address the request's specifics.
Product/Service Overview
Shift4 offers a palette of solutions designed to meet companies' individual requirements across industries. As a result, this company has been able to provide tailored services to enterprises, non-profit organisations, and small e-commerce businesses. 
The ability to cater to the specific needs of its clients has earned Shift4 a sterling reputation and hundreds of thousands of satisfied users.
SkyTab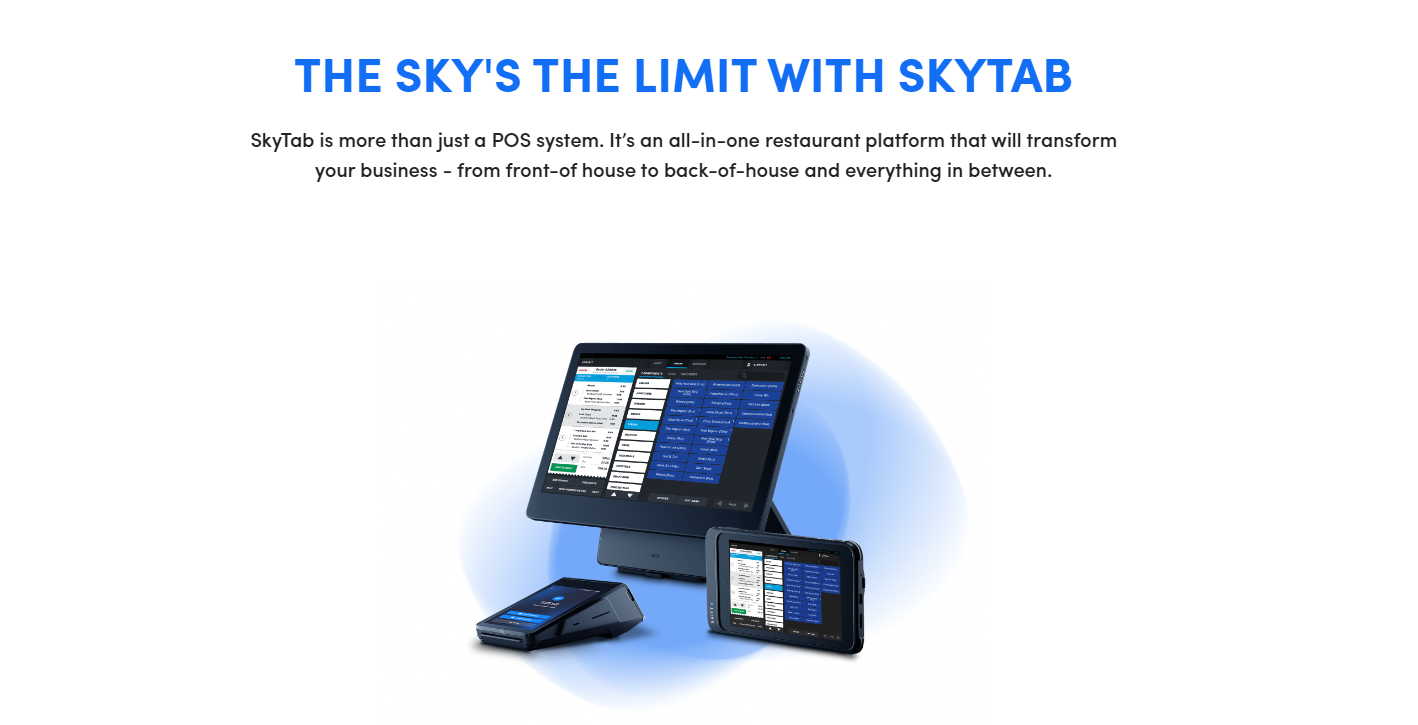 SkyTab includes features like mobile ordering and payments, online ordering, seamless integrations of third-party systems, comprehensive analytics, reporting, marketing and loyalty tools, gift cards and e-gift options, waitlisting and reservation capabilities, and as QR code payments and orders.
SkyTab Mobile Solutions
SkyTab Mobile device allows businesses from all industries to accept payments regardless of where their customers are: in the bar, at the pool, in the spa, or even in the sky. In addition, SkyTab mobile solutions enable customers to make card payments even while being on-flight. This flexibility significantly improves customer satisfaction.
The device is fully mobile with 4G connectivity and Wi-Fi. The software allows for easy check splitting and accepting contactless transactions. The possibility of sending e-receipts helps businesses build their marketing program and establish loyal relationships with their customers.
SkyTab Online Ordering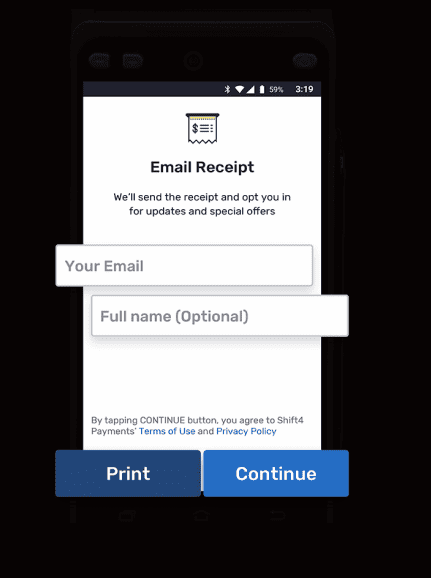 SkyTab online ordering is easy to integrate with any POS system. It is so easy to set up that businesses can start accepting payments more efficiently on the same day.
The solution is easy to brand and allows companies to customise it fully. There is also an option of placing direct orders through the website instead of using a third-party app.
SkyTab Mobile Solutions and Online Ordering are excellent choices for any industry type, but here are the three branches for which it was designed.
Food and Beverages
For example, the SkyTab Mobile solution takes mobile ordering and payments to the next level by accepting payments on the road (delivery), at the table, or curbside for takeout.
The online ordering system is designed to automatically route to the POS and the kitchen printer making orders as efficient as possible.
Travel and Hospitality
SkyTab can also help improve customer experience by processing card payments at the pools, spas, hotel checkouts, or in-flight.
Sports and Entertainment
VenueNext's quick service combined with full POS service allows sports and entertainment industry businesses to accept contactless and mobile payments using a handheld POS terminal.
The Shift4 mobile app with a built-in virtual wallet allows for waiting line minimisation, seamless fan reward redemption, cashback and discount offerings, virtual currency management, VIP entitlements, and loyalty benefits.
E-Commerce Specialised Solutions
Turnkey e-commerce solutions by Shift4 can skyrocket any online business by offering a smooth shopping experience to their client's customers.
Shift4 Shop Setup
Create
Shift4's user-friendly website builder allows businesses to create unique designs for their online stores within minutes without hiring a professional and spending the money they don't yet have. Shift4 webshop builder is wealthy with tools that help build personalised websites. 
The shop builder offers more than 100 free themes, mobile-friendly user interfaces, and the ability to edit HTML and CSS.
Sell
Businesses that become Shift4 clients can offer their customers a remarkable shopping experience thanks to the robust shopping cart, integrated payment processing, and the possibility to let customers save their full carts for later checkouts. The customers can also build their personal accounts to safely store their data for future use, as Shift4 secures the whole payment procedure.
Market
E-commerce businesses can rely on a palette of marketing tools that Shift4 offers, from email marketing and SEO to a built-in webshop blog platform.
Manage
Shift4 allows its users to smoothly manage all aspects of their businesses through their powerful backend control panel.
They also facilitate the management of orders and inventory, relationships with customers, and reporting. At Shift4, they highly value comprehensive and easily accessible business-related reports. Still, they also understand the importance of building a personal relationship with every client because that's precisely what they do.
Online Payments
Shift4's online payments solution is designed to help businesses of all sizes accept online payments more efficiently.
Their solution can support every possible payment scenario, from one-time transactions to recurring payments, subscriptions, free trial periods, discount periods, mixed-billing models, and pay-per-use models.
Checkouts
Anyone who runs an online business knows how vital checkout is for customer satisfaction. Shift4 allows for a fully customisable checkout form, which can be embedded on the product page.
The whole transaction process can be completed with a simple user interface that supports mobile format and fits onto a single page.
Returning customers have the option to save their payment information for future visits.
Finally, Shift4 checkout can accept payments with all major types of cards in 160 different currencies and offers support in 24 languages.
Anti-Fraud
Thanks to advanced machine learning algorithms, tokenisation, and other innovative tools, Shift4 makes fraud prevention a breeze. For example, their devices can send immediate notifications and alerts, blacklist suspicious costumes, or freeze funds on a buyer's card for validation.
Casinos and Specialised Gaming Solutions
Shift4 solutions for online casinos and sports betting platforms bring the future to their clients' customers' screens. Their services include live virtual casino floor games, weekly poker tournaments, a sportsbook interface, and many other features specifically designed for this industry.
Cashless Gaming Experience
Thanks to their state-of-the-art tech solutions, Shift4 helps their clients from the casinos and gaming industrial branches to eliminate long lines at the cashier, facilitate fast transactions with absolute accuracy, and allow for same-day bank deposits.
Original Credit Transaction
This solution allows Shift4's clients to pay out winnings to their users instantly.
Self-Service Kiosks
Self-Sevice Kiosks are an excellent way to minimise long lines at the cash registry and help guests return to their activities as fast as possible.
Another benefit of the self-serving kiosks is that they can keep accepting payments even after the sportsbook closes.
Mobile Wallet
With the Shift4 mobile wallet service, guests can top-up their wallets within minutes and keep allocating their funds as they please without too much hassle.
Mobile wallet is a convenient feature because it allows businesses to reward their most loyal members with incentives and unique features.
Shift4 wallets also feature a perk of transferring payments between third-party wallets.
Retail Industry Specialised Solutions
When it comes to the retail sector, SkyTab products provide many benefits. What is uniquely designed for retail (but can be extended for other industries' purposes as well) are the following three solutions.
Back Office
Shift4 provides a palette of tools for easier management of customers, making powerful reports, and completing efficient audits.
Call Centre
Shift4 payment platform secures manually keyed MO/TO transactions with any integrated device or solution designed for call centres.
Gift Cards
Shift4 offers a fully customisable, feature-rich, and secure gift card program ideal for enterprises and smaller retailers.
Non-Profit Specialised Solutions
In the non-profit sector, organisations can benefit from using many Shift4 solutions, from mobile devices to online payments, to the website builder.
However, Shift4 offers additional support tailored to the needs of the non-profit sector. The company's solutions allow organisations to offer donors to cover processing fees and a system to support recurring donations. They also provide solutions designed to help convert one-time donors into regular supporters.
Business Operations
Although Shift4 offers a wide range of highly specialised and industry-tailored services and solutions, they also run several business operations that make them stand out in the market and help them maintain their sterling reputation.
Lighthouse Business Manager
Shift4's Lighthouse Business Manager gives businesses complete control over their operations. This solution features a customisable dashboard, remote POS management, reporting and analytics tools, social media management, marketing and loyalty tools, and more.
Integrations
For businesses with a POS system that they don't want to change, Shift4 has a solution too. Their payment processing services can be easily integrated into hundreds of the leading POS providers.
Rental Management
For businesses that manage rentals, Shift4 facilitates tracking all rental equipment throughout the rental cycle. It helps them set up rental time increments, consolidate activities, and track equipment availability.
Event Ticketing Management
Businesses that sell event tickets can use Shift4 solutions to streamline their sales for one-time and series of events and manage reservations.
Membership Management
Shift4 is also there to help its customers nurture brand loyalty and continuous revenue by managing membership programs.
Shift4 solutions help customise different membership levels of types of groups. They offer easy membership management through a simple directory and facilitate the collection of annual dues or recurring payments.
Company Background
Founded in 1999, Shift4 is a US-based company dealing with payment processing. The company was founded by 16-year-old Jared Isaacman and has its main offices in Pennsylvania.
Shift4 operates globally and currently services more than 200,000 clients. They have integrated over 500 technological solutions into their products and process over 3.5 billion transactions yearly.
More than 7000 other businesses have decided to join them on their mission of providing better payment services by becoming their sales partners.
User reviews from around the web
User Reviews
Review Summary
0.0 out of 5 stars (based on 0 reviews)
Recent Reviews
There are no reviews yet. Be the first one to write one.
Submit a Review