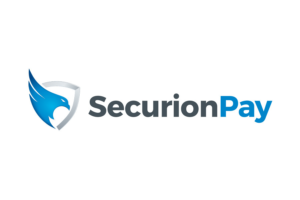 SecurionPay is an online and mobile based payment gateway.  The company, whose head office is in Switzerland, offers easy online and mobile payment solutions to online merchants in 50 countries, including the UK.  In addition to SecurionPay's flexible and robust API, the company developed simple drag and drop technology so even non-technical users can easily implement payments.
SecurionPay Credit Card Processing & Payment Services
SecurionPay Payments
SecurionPay provides online businesses will an easy way to collect credit and card payments via many major credit cards.  Customers can pay in one of 160 currencies.
Visa
Mastercard
American Express
JCB
Maestro
Diners
UnionPay
SecurionPay Pricing & Fees
SecurionPay has a simple pricing structure: –
2.95% + 0.25 Euro per successful transaction
There are discounts available for companies that process over 150,000 Euro per month.
Chargebacks – 25 Euro.  In the event of a successfully dispute claim, the full amount will be returned to you.
Check the list of excluded businesses on SecurionPay's website.
High Risk Merchants
4.9% + 0.35 Euro per successful transaction for high risk merchants
Rolling reserve from 5 to 10% withheld for a period of 6 months depending on the business model and volume processed.
A registration fee of 500 Euros may apply.
High risk merchants include online gaming; travel, booking and tickets; dating; adult content; regulated forex; regulated online casinos and EU licenced investments and money transfers.
To see that that compares have a look at: UK Merchant Account and Credit Card Processing Fee Comparison.
SecurionPay Features
Free setup
Free account – forever
Completely transparent – no hidden fees
Single one-time payments
Recurring payments and subscriptions
Blacklisting
Mixed billing models to fit your business
Integrate card payments with Custom Form
One-click payments
Debit card processing
Tokenisation
PCI Level 1
3D-Secure
Anti-fraud tools
Chargeback
Quick payments without redirects
160 currencies accepted
Forms in 23 languages
Cross sales
Technical support
Customer support
Company Background
SecurionPay was founded in 2014 in Wollerau, Switzerland by Lucas Jankowiak.  It operates from offices in Switzerland, Poland and Spain.  The team at SecurionPay have either worked in multinationals or successful start-ups.  It's a team of internationally experienced people who have an in-depth knowledge of the Fin Tech sector.
SecurionPay was started to fill a gap in the European market.  The USA had payment processors that were fast and agile, SecurionPay provided that for the Europe.  Lucas Jankowiak said, "I noticed how much merchants were struggling with implementations, the never-ending compliance process, PCI requirements, general onboarding and technological shortcomings of platforms…. SecurionPay was born out of this general frustration and need for much better online payments."
SecurionPay's design is simple, secure and minimises cart abandonment and therefore increases company sales.  It combines technological advancement and ease of use.  They assist merchants from fifty countries worldwide.
SecurionPay Pros & Cons
The following pros and cons are based on information available from reviews on Trustpilot.
Pros:
Fast customer interface
Detailed payment tracking
Flexible, customisable software
Low processing fees
Excellent customer care
Cons:
Slow application process
Cannot take US merchants
SecurionPay Reviews
Trustpilot: 3.9 out of 5 based on 16 reviews
SecurionPay Merchant Machine score is 3.9 out of 5.
Website: https://securionpay.com