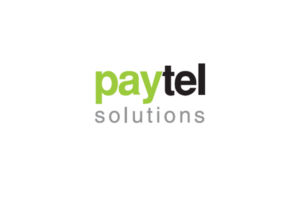 PayTel Solutions has been providing telephone payment processing solutions since 2012.  PayTel is based in Manchester UK.  The company securely processes telephone payments in a quick and efficient manner for businesses of all sizes.
PayTel Solutions Credit Card Processing & Payment Services
PayTel Solutions Payments
PayTel Solutions offers integration with all major merchant banks and payment service providers, including Barclaycard, Worldpay and Sage Pay.  Secure telephone payments can be taken from a variety of cards, including those listed below.
Visa
MasterCard
American Express
Diners Club International
PayTel Solutions Pricing & Fees
PayTel Solutions doesn't list its pricing and fees on its website.  These must be obtained directly from the company.
PayTel Solutions Features
PCI-DSS Level 1 compliance
Automated phone payment solution
CRM integration
Supports tokenisation
Real-time reporting
Live agent phone payment solution
Bespoke call flows
Web management
Disaster recovery
Repeat payments
Call recording
24/7 payment with automated IVR solutions
Support with GDPR regulations
PayTel Business Assist
Audio conferencing
Company Background
PayTel Solutions has its head office in Manchester.  It's part of BCH Digital Limited, a company which has specialised in innovative Cloud Voice solutions for the last 15 years.  BCH announced the formation of PayTel Solutions in 2011 as a way for businesses to take secure payments over the telephone, while protecting the private information of the payers and so reducing the risk of fraud and returned payments.
PayTel Solutions engages with businesses of all sizes; some of its premium brand names include Just Eat, Puregym, Anglian Home Improvements and Co-op Energy.  PayTel believe that by joining them, it will not only allow your customers to make secure telephone payments 24/7, you will also reduce your agent costs.
PayTel Solutions Reviews
The only online reviews for PayTel are the positive ones on their website.  It's therefore not possible to give a fair Merchant Machine score at this time.
Website: http://www.paytelsolutions.com