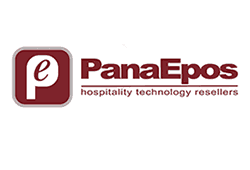 PanaEpos is owned by Panasonic and combines Panasonic's hardware with innovative software that provides POS solutions for hospitality, retail and corporates in the East Anglian region of the UK.  Epos Systems Norfolk is the UK's leading reseller of Panasonic hardware solutions and is a partner for ICRTouch software.
PanaEpos Point of Sale/Epos Plans and Pricing
PanaEpos doesn't list any of its prices online, these can be obtained directly from the company.  However, they do mention on their site that the cost of their EPOS system is around £1.85 a day compared to £6.50 for some providers.
To see how they compare, have a look at: UK Merchant Account and Debit Card Processing Fee Comparison.
PanaEpos Features
24/7 customer support
Installation
Training
Maintenance contracts available
Systems are simple to operate and adaptable
PDQ devices
Electronic handheld scanners
Full service table computers
EPOS integrated cameras
Back office system from ICRTouch
Integrates with popular accounting packages
Runs stock management and cash flow systems
Flexible payment schemes
Tailored solutions for your type of business e.g. hospitality
Company Background
PanaEpos' headquarters is in Badersfield Scottow, Norfolk.  The company was founded by John Mills in 2006.  He was an EPOS consultant for various companies, including Panasonic.  They offered him a position in their German head office, which he turned down.  Panasonic didn't want to lose John, so they offered to make his new company, PanaEpos, the key partner for Panasonic UK. PanaEpos has been Panasonic's main trading partner in the UK since 2006, dealing with Panasonic's corporate accounts.
Initially PanaEpos concentrated on the hospitality industry as that's what Panasonic's products were most suited for at the time.  Today, PanaEpos encompasses many sectors and provides tailored EPOS solutions to companies of all sizes.
Other PanaEpos Products and Services
Secure Wi-Fi devices
CCTV systems
Greater Anglia only – electronic billing system, fully integrated with existing company software, enabling easy, recordable transactions on trains
PanaEpos Pros & Cons
The following pros and cons are based on information available on PanaEpos's website and from reviews on Trustpilot.
Pros:
Excellent customer service
Reliable hardware
Intuitive software
Great service from the initial enquiry, through set up, training and thereafter
Cons:
There are no negative reviews of PanaEpos
PanaEpos Reviews
Trustpilot: 4.8 out of 5 based on 53 reviews
The main customer online reviews are on Trustpilot – all of which are positive so based on the above, our Merchant Machine score is 4.8 out of 5.
Website:  http://www.panaepos.co.uk