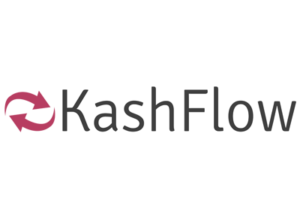 Kashflow is an online accounting package for SMEs which has a portal called ConnectMyApps that allows businesses to synchronise data between KashFlow and leading eCommerce, POS and CRM applications that include Ebay, Amazon, Shopify, Salesforce, ZohoCRM and Vend HQ.
KashFlow eCommerce app Pricing
KashFlow's online accounting packages range from £42 per year + VAT to £114 per year + VAT.  They do not list the pricing for their eCommerce apps.  This can be obtained directly from KashFlow.
KashFlow Features
Ability to synchronise data between KashFlow and leading eCommerce sites
Usual accounting features
Other KashFlow Products and Services
Online accounting packages
To see how that compares have a look at: UK Merchant Account and Credit Card Processing Fee Comparison.
Company Background
KashFlow was founded by Duane Jackson.  He was frustrated by the lack of flexibility of the existing account packages and so developed his own.   Duane's software was sought after by friends and small business owners who wanted a programme that worked.  Duane began marketing KashFlow with the help of a grant from the Prince's Trust.  KashFlow's online accounting software has been available to businesses since 2005.
KashFlow has over 58,000 users, with teams based in both the UK and India. IRIS acquired KashFlow in 2013, and as over 50% of UK accountants use IRIS, it was an opportunity for KashFlow to enhance and extend the product they offer.
KashFlow Reviews
Trustpilot: 2 out of 5 based on 47 reviews
Based on the reviews on the above sites, our Merchant Machine score is 2 out of 5.
Website: https://www.kashflow.com/