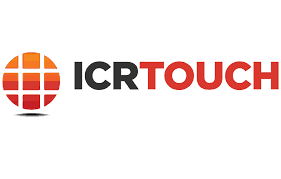 ICRTouch is the UK's leading EPOS software provider in the hospitality and retail industry, used at over 80,000 points of sale in the country and at over 100,000 installs worldwide.  The company specialises in providing software for each company's individual requirements. ICRTouch sells its products through 300 authorised resellers in the UK and Europe.
ICRTouch Point of Sale Plans and Pricing
ICRTouch doesn't publish any of its prices or plans online.  These have to be obtained directly from the company or a reseller.
To see how they compare, have a look at: UK Merchant Account and Debit Card Processing Fee Comparison.
ICRTouch Features
TouchPoint – touch screen till software
Scans, totals, handles cash and cards + loyalty programmes
TouchLoyalty
Add-on customer loyalty software
PocketTouch – paper free food and drinks ordering
Takes payments at the table. Sends info from table to chef.
TouchTakeaway – Designed specifically for the takeaway industry
Company Background
ICR was founded in 1979 and had its offices in Newport on the Isle of Wight. The company's initial interest was in making tills and their first one was launched in 1980.  Over the next two decades, ICR worked closely with the hospitality, catering and retail business, gaining a thorough knowledge of these industries.
ICR then decided it was time to launch their own EPoS software, and TouchPoint was released in 1999.  The success of TouchPoint led to ICRTouch becoming a separate specialist software design company.  This small offshoot of ICR has now grown and sells its products directly and through 300 authorised resellers in the UK and Europe.
Other ICRTouch Products and Services
TouchReservation
TouchKitchen
TouchStock
TouchAbacus
CollectionPoint
ICRTouch POS Reviews
Facebook: 3.9 out of 5 based on 11 reviews
Based on the reviews on the above sites, our Merchant Machine score is 3.9 out of 5.
Website:  www.icrtouch.com