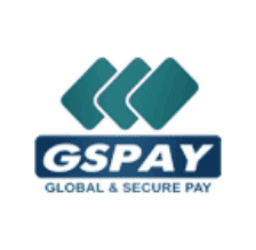 GSPAY is a provider of offshore merchant accounts and third-party merchant account solutions for businesses around the globe. GSPAY specialises in high risk merchants, providing a stable and secure online credit card processing service. GSPAY Credit Card Processing & Payment Services
GSPAY Payments
GSPAY has a range of payment solutions for accepting payments online.  The company accepts most major credit cards including: –
Visa
Mastercard
American Express
JCB
Diners Club International
Discover cards
GSPAY Pricing & Fees
GSPAY gives examples of some of its rates online which are based on business profiles: –
Industry Type                         Rates                   Industry Type                       Rates
E-commerce                           from 4%              Nutra/Herbals                       from 6.5%
Adult                                        from 6%              Forex                                       from 4%
File sharing systems              from 10%            Dating                                     from 6%
Gambling                                 from 4.5%          Pharmacy                               from 8%
Other Fees
Transaction fee – US $0.20 – $1,00
Refund fee – US $0.50 – $1.00
Holdback or reserve fund – 5-10% of turnover for 180 days
Chargeback fee – US $35.00 – $50.00
Wire transfer fee – US $40.00
Payouts – Weekly with 10-14 days in arrears
Minimum payout is $2000
Source: GSPAY Pricing
To see how that compares have a look at: UK Merchant Account and Credit Card Processing Fee Comparison.
GSPAY Features
Visa 3D Secure
MasterCard SecureCode
Own descriptor for big volume merchants
XML API interface or hosted order page
Weekly or daily payouts depending on turnover
Secure server (under SSL certificate)
Complete products, services and membership management
Shipping fees management
Shopping carts – OSCommerce, ZenCart, CubeCart, ShopScript
Customised shipping cart and order page design
Integration, reporting and password management tools
Company Background
GSPAY was founded in 2004 and has its head office in Ellesmere Port, Cheshire.  There is very little on the company's website regarding GSPAY's history or background, it doesn't even mention its CEO or senior personnel.  This information doesn't appear to be available anywhere else online either.  One website says it has 13 staff and 54 active clients but that is the sum total of information on the company's background that's available online.
GSPAY Reviews
There are no online customer reviews for GSPAY at this time.  It's therefore not possible to give a Merchant Machine score based on merchant reviews at the moment.
Website:  www.gspay.com