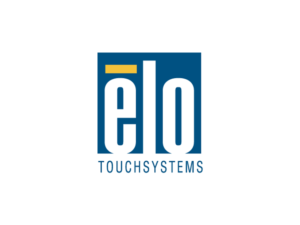 Elo invented the touchscreen over forty years ago and, today, an Elo touchscreen is installed every 57 seconds.  Elo supplies state of the art POS systems, displays and tablets which make payments easy and shoppers enjoy using.  Elo works in over 80 countries and has installed over 20 million systems worldwide.
Elo Point of Sale/Epos Plans and Pricing
Elo doesn't list its pricing on its website.  Plans and pricing can be obtained directly from Elo.
To see how they compare, have a look at: UK Merchant Account and Debit Card Processing Fee Comparison.
Elo Touch Features
Sleek, elegant and lightweight touchscreen technology
Built to last
Snap-in accessories, such as card readers and scanners
Built to be accessible for easy servicing
Customer facing displays
Easy to sync existing software
24/7 technical support
24/7 customer service and sales support
Worldwide servicing
Other Elo Products and Services
Touchscreen monitors
Touchscreen computers
Touchscreen signage
Open frame touchscreens
PayPoint®
Tablets
EloView®
Embedded OEM solutions
Company Background
Elo Touch was founded in 1971 and is a former subsidiary of Tyco Electronics Corporation, a multibillion dollar company which was founded in 1941.  Elo's an American company which manufactures touchscreen components, monitors and all-in-one touch computers.  Elo's headquarters are in Milpitas, CA.  and it has offices in Europe, Latin America, Asia and the Pacific region.  Its manufacturing and research and development facilities are centred in Kessel-Lo, Belgium, Yokohama, Japan and Su Zhou, China.
In 1971, Dr. Sam Hurst developed a touch sensor while he was lecturing at the University of Kentucky.  It was patented by the university and called the "Elograph".  It wasn't a transparent touchscreen like today's, but it was a significant development and was listed as one of the 100 Most Significant New Technical Products of the Year 1973.
By 1974, Sam Hurst and Elographics had developed a transparent touch screen.  In 1977, Elographics produced a resistive touch screen, which is the most popular one used today.   It was in 1994 that Elographics changed its name to Elo Touch Systems.   Sam Hurst is still one of the key executives within the company.  Leading brands such as Giorgio Armani, L'Oréal, KFC, Pizza Hut and Sonic, all use Elo POS solutions.
Elo Touch POS Reviews
There are no customer online reviews for Elo Point of Sale hardware.  It's therefore not possible to give a fair Merchant Machine score at this time.
Website:  www.elotouch.co.uk